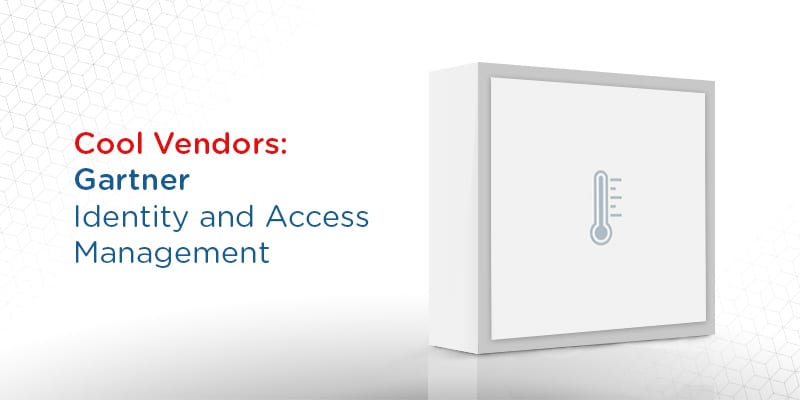 Recently, researchers at technology research giant Gartner released their Cool Vendors 2019 Report for Identity and Access Management Vendors. Gartner uses this report to share the up-and-coming vendors they consider innovative in the identity and access management market. In other words, Gartner considers the Cool Vendors 2019 in Identity and Access Management interesting among emerging providers.
What makes the Gartner Identity and Management Cool Vendors 2019, for lack of a better word, cool? We explore the answer in detail below!
What Makes The Gartner Cool Vendors 2019?
Critically, Gartner shared some of their observations on the identity and access management market and emerging capabilities. This allows us to better understand the context of this report.
For example, Gartner observes enterprises struggle to integrate IaaS security mechanisms with their current identity management capabilities. Additionally, businesses continue to struggle with granting administrator privileges; indeed, many businesses violate the principle of least privileges by granting long-standing access to privileged users.   
Moreover, Gartner recognizes the importance of IAM solutions in more than just cybersecurity; enterprises should also utilize IAM as an avenue to speedy digital transformation and optimization. Next-gen IAM supports workloads in the cloud and new hybrid architectures of digitally transformed businesses.
4 Gartner Cool Vendors 2019: Identity and Access Management
Orkus
In particular, Gartner recognized Orkus for their governance platform. The Orkus Access Governance Platform works to minimize and mitigate security and operations risks developing on cloud infrastructures like AWS and Azure. Orkus provides advanced service discovery mechanisms and leverages machine learning; these can help businesses detect cloud configuration issues and inconsistencies of access permissions. Furthermore, Orkus can apply access policies and a cloud-access governance service.
Remediant
Gartner singles out Remediant for their focus on privileged access management (PAM). Indeed, Remediant offers discovery mechanisms for privileged identities. Also, Gartner notes the vendor doesn't focus on passwords. Instead, Remediant emphasizes just-in-time PA and on hosts. This allows it to control the mechanisms that provide privileged access to those hosts. Additionally, it can manage privileges on both Windows and Linux.
Silverfort
Silverfort caught Gartner's attention because of its inspection and MFA capabilities. In fact, Silverfort works to inspect the characteristics of enterprise network traffic. Thusly, it can develop a comprehensive map of all authentication activity across the IT infrastructure. Furthermore, Silverfort enables enterprise visibility into when and where high-risk access occurs. Gartner also praised its MFA interactions, which do not require agents or software on hosts or applications to function.
Transmit Security
Transmit Security provides an omnichannel identity orchestration platform for businesses. As a result, it addresses the cost and complexity of integrating and maintaining many disparate identity products and services. Additionally, Transmit Security operates across multiple channels and lines, including mobile apps and web apps. Yet it also offers a single view into each user. Finally, Transmit Security works to reduce the costs of enterprise users' authentication and authorization.
You can download the full 2019 Gartner Cool Vendors in Identity and Access Management report here. To learn more about other cool vendors, be sure to check out our 2019 Buyer's Guide. In it, we compile data on the top vendors in the identity security field and provide a Bottom Line for each.

Latest posts by Ben Canner
(see all)