Solutions Review lists the five questions you need to ask of your business when you're evaluating an identity management solution.
The primary cybersecurity tool you can use to prevent data breaches is identity and access management (IAM). Identity, more specifically identity authentication, now forms the digital perimeter once composed of (now-legacy) antivirus solutions. This digital perimeter serves as the main mechanism by which threat actors are kept out. Even if they do penetrate the perimeter, identity can constrain their permissions, limiting the damage they inflict on your network.
When evaluating an identity management solution, make sure to ask these five questions of your business.
Should we go with an on-premise solution or a cloud-based IAM provider?
On-premise solutions now fall squarely in the category of legacy solutions—in this case "on-premise solutions" refer to solutions that deploy on-premises, regardless of the enterprise IT infrastructure. Generally, enterprises now employ cloud-based or at least hybrid environment, which integrates optimally with cloud-based solutions. Additionally, your enterprise should consider whether cloud-based identity would deploy faster and reduce costs regarding scalability
What applications do we need our identity management solution to integrate with or support?
Cloud-based Software-as-a-Service (SaaS) applications have transformed the business world and complicated modern IAM solutions. According to Thycotic, 70 percent of enterprises will embrace SaaS by this year. As a result, IAM solutions are now building libraries of thousands of applications with which they can support or integrate. Know which of your SaaS applications should be supported by your IAM solution ahead of time.
Do we need a point solution or a full platform?
Some identity management tools are simple point solutions that will provide smaller organizations or groups with the basic benefits of identity and access management and can be integrated internally with their existing systems in a more ad-hoc manner. Others are larger, more ambitious platform-based solutions that come fully integrated with broad functionality, but bring greater expense and higher switching costs.
What business trends impact our IAM needs today? How about in 5 years?
When researching new enterprise technology solutions, it's always a good idea to gaze into the crystal ball and try to gauge what you might require in an identity solution down the road. Is the solution simple to implement across disparate systems? Is it scalable? Is it well supported with fixes, updates, and new releases? Will your solution be developer-friendly and cost-effective for the duration of its deployment? Even the simplest capabilities are important.
What size company do I want to work with?
Our list of IAM solution providers contains some of the largest technology companies in the world. It also contains young, small, and aggressive companies that may bring a very different sales and service mindset to the table. Before going into the buying cycle, you should have an idea which type of vendor you'd like to work with. Remember, for better or worse, the vendors you pick today could be the partners you can't live without in a few short years.
---
Our Buyer's Guide for Identity and Access Management helps you evaluate the best systems for your business use case and features profiles of the leading profiles, as well as a category overview of the marketplace, questions you need to ask your organization and your potential IAM providers, and a Bottom Line Analysis for each vendor profile.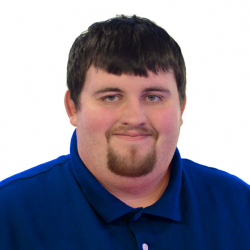 Latest posts by Daniel Hein
(see all)