Solutions Review covers how mobile authentication and transaction signing works and the benefits it provides to businesses and their workforce.
Two of the most common demands from employees, contractors, and suppliers regarding the products they use while conducting business are security and convenience. These factors, however, often conflict with each other. Convenient software design often sacrifices security while designing for user and device security often involves complicated processes.
Thankfully, a middle ground does exist. For example, mobile authentication solutions like HID Approve by HID Global ensure employees, contractors and vendors are able to authenticate their access requests and sign transactions with their mobile device or PC without going through too many hoops.
Below, we discuss how mobile authentication and transaction signing works and the benefits it provides to your business.
How mobile authentication and transaction signing works
Mobile authentication platforms essentially turn your workforce's mobile devices into verification machines, letting users easily authenticate access attempts and transactions. When a user attempts to sign into a service, the authentication program sends a push notification to the user's registered device. Once the user verifies their sign-on via the mobile notification, the authentication platform grants the user access to the service.
Depending on the solution used, the verification method will look different. Some platforms may require digital certificates or one-time passwords. HID Approve, for example, helps organizations provide a simple and convenient authentication by offering organizations with the option for users to authenticate via an intuitive swipe motion or the generation of a secure one-time code (OTP). Whatever the method, these solutions ensure that every attempted transaction is verified by a human being.
The benefits of mobile authentication
Authentication platforms make it easy for your workforce to securely access your services. The specific benefits that mobile authentication and transaction signing include:
Customizable security policies
There is no one-size-fits-all approach to security. When it comes to authentication, you need to be able to tailor filters and processes to match your company's goals. Mobile authentication platforms such as HID Approve offer a comprehensive range of security policy customizations, suited to each organization's unique risk-profile, enabling organizations to strike a better balance between security and usability. When searching for a mobile authentication platform, look for one that has been built following industry-defined security best practices, backed by third-party penetration tests, and independent audit reviews.
Flexible user activation
Delivering a personalized experience to each of your users is essential. A good mobile authentication platform will include flexible user activation options to ensure that staff and contractors can sign on with any registered device, no matter where they are or what platform they're using.
Multiple device / account registration
With workforces now more mobile than ever, there is a high probability that your users are accessing and authenticating with multiple different devices. If you don't have an authentication solution that can account for this, your personnel will ultimately be frustrated. HID Approve and other mobile authentication platforms allow users to register multiple devices and accounts, giving them control over what they use to access your services.
Secure codes for offline authentication
Sometimes, you'll be faced with a scenario where a user or device is having connectivity problems but still needs to authenticate a transaction. With many authentication platforms, users only need their device to be online one time to perform the initial set-up. Afterwards, the platform will be able to recognize the user's device even when it isn't connected to the Internet.
---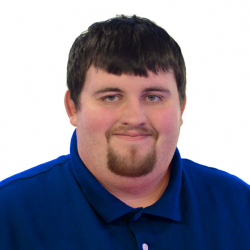 Latest posts by Daniel Hein
(see all)