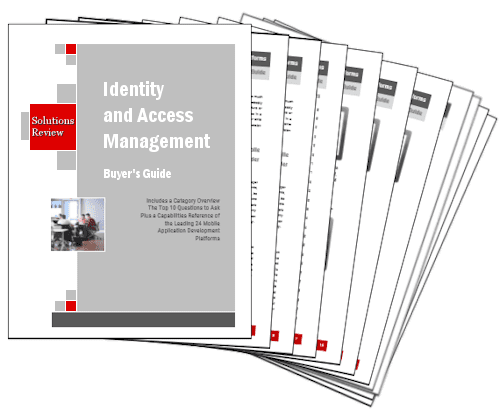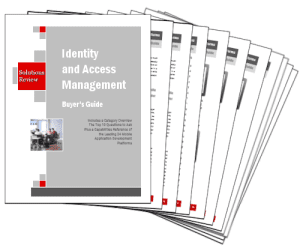 The following is an excerpt from Solutions Review's 2017 Identity Management Solutions Buyer's Guide, to view the whole report, download if for free here.
 Should we go with an On-Premise Solution or a Cloud-Based IAM Provider?
For many organizations, this is as much a political decision as it is a business decision. Many still believe that on-premise solutions provide greater security and control, and, realistically, it's often the path of least resistance for a large enterprise with the resources to manage the operation and integration. On the other hand, cloud solutions offer immediate cost savings, faster implementation, easy scalability, and much greater flexibility. There's no right answer here and you'll find many solutions offer both cloud and on premise, as well as hybrids of the two, which may be the best answer for getting something in place sooner rather than later.
What applications do we need our Identity Management solution to integrate with or support?
Cloud-based Software as a Service (SaaS) applications have transformed the business world and complicated the identity management world. Many IAM solutions are now building libraries of thousands of applications that they can support or integrate. Take stock of every app that you want employees to have access to (and track), then ask the vendors you are considering to provide a list of the business and consumer applications that they support—either in the cloud or behind a firewall—and what advantages that support provides for your implementation.
Do We Need a Point Solution or A Full Platform?
Our 2017 Buyer's Guide includes 28 solutions, a wider range than any of our previous iterations. Some of the solutions included are simple point solutions that will provide smaller organizations or groups with the basic benefits of Identity and Access Management and can be integrated internally with existing systems in a more ad hoc manner. The guide also includes a wide range of larger, more ambitious platform-based solutions that come fully integrated with broad functionality, but bring greater expense and higher switching costs.
 What business trends impact our needs today? How about in five years?
Looking back, it's remarkable how much the Identity Management market has changed in the past 24 months. From the trend towards BYOD in the office to the rise of IDaaS. When researching new enterprise technology solutions, it's always a good idea to gaze into the crystal ball and try to gauge what you might require in a solution down the road a few years. Is the solution simple to implement across disparate systems? Is it scalable? Is it well supported with fixes, updates, and new releases? Will your solution be developer-friendly and cost-effective for the duration of its deployment? Even the simplest things are important. For example, you wouldn't buy a solution that is only offered in English when you're planning to open an office in China in two years.
What size company do I want to work with?
Our list of IAM solution providers contains some of the largest technology companies in the world. It also contains young, small, and aggressive companies that may bring a very different sales and service mindset to the table. Before going into the buying cycle, you should have an idea which type of vendor you'd like to work with. Remember, for better or worse, the vendors you pick today could be the partners you can't live without in a few short years.
Check out 5 more questions you need to ask potential IAM vendors, as well as a full market overview of the top 28 IAM vendors, their capabilities, and best use cases, and a full-length glossary of terms in Solutions Review's 2017 IAM Buyer's Guide, available as a complimentary download here.
And watch this for the 10 Best Resources for Evaluating IAM solutions:

Latest posts by Jeff Edwards
(see all)