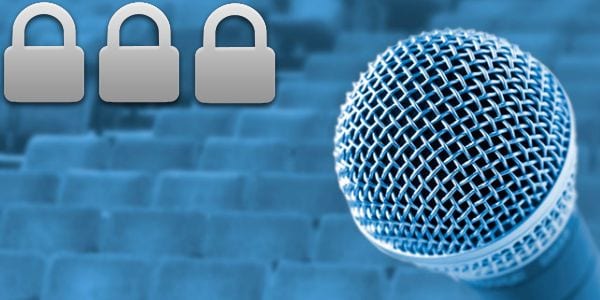 Identity and access management (IAM) is one of the hottest, most important areas in information security today, and it's also one of the fastest going business segments in IT. Federated identity, single sign-on, audit and compliance, cloud security, IAM, IDM, IDaaS — it can all get a little dizzying.
Here at Solutions Review, we do our best to provide IT professionals with the top IAM best practices, news and buyer's guides, but sometimes you need a little extra push, the kind you can only get in person.
We understand, and that's why we've created this list of the top six IAM conferences in North America and Europe for Summer 2015. If you're looking for top-notch speakers, vendor demos, and networking opportunities, then these should be your go-to events, so check them out:
North America 
Cloud Identity Summit 2015
Date: June 8th – June 11th, 2015
Location: La Jolla, CA
Notable Speakers/Vendors: Andre Durand – Ping Identity Chairman and CEO, Ian Glazer – Salesforce senior director for security, Bob Blakley – CITIGROUP global head of informaiton security
Website: https://www.cloudidentitysummit.com/
Set in beautiful La Jolla, on the rugged California coastline, Cloud Identity Summit brings together the industry's brightest experts with seasoned practitioners who are living this changing world on a daily basis. Unlike broad-based conferences or hacking conventions, CIS is focused and intense, with three days of content-packed tracks in an environment deliberately structured to maintain the face-to-face interactions that often lead to big moments.
SecureCIO Chicago
Date: July 17th, 2015
Location: Chicago, IL
Notable Speakers/Vendors: Scott Shuster – Former producer of All Things Considered, Kevin Mitnick – 'World's most famous hacker'
Website: https://chicago.securecio.com/
Hosted by CIOsynergy, secureCIO, a gathering of carefully selected IT security leaders to represent the who's who of enterprise IT Security in Chicago.  A symposium that has redefined problem-solving within the office of the CISO, where we explore the successes, failures, and battles of these officers on the front lines of data and infrastructure security.
Identity Access Management Summit 2015
Date: August 20th, 2015
Location: Chicago, IL
Notable Speakers/Vendors: TBA
Website: https://www.iamsummit.com/
The Identity Summit will bring together C-level IT business and security executives, industry analysts and solution providers to discuss challenges and best practices in a relaxed, yet focused business setting. Agenda sessions include engaging Keynote Presentations, Thought Leadership sessions, Think Tanks, Analyst Q&As and much more.
Europe
IDC Security Conference Road Shows, Western Europe
Date: May 21st – Oct. 23rd, 2015
Location: Multiple
Notable Speakers/Vendors: Varies
Website: IDC Events Page
A series of roadshow events from world-renowned IT research and analysis firm IDC, hosted by Fayaz Khaki, IDC analyst for European information security. Various speakers will discuss the following topics:
Security software: identity and access management (IAM), secure compliance and vulnerability management (SCVM), secure content and threat management (SCTM), and other security software (encryption, wireless)
Cloud security: market inhibition, adoption drivers
Mobile security
End-user security spending expectations
Market opportunity and growth trends, security strategies, competitive environment, and recommendations for vendors and end users
CISO agendas
InfoSecurity Europe
Date: June 2-4, 2015
Location: London, UK
Notable Speakers/Vendors: AirWatch by VMware, Akamai Technologies, Authentify, Bomgar, Centrify, Cisco, Citrix and more..
Website: https://www.infosecurityeurope.com/
InfoSecurity Europe features over 345 exhibiting vendors and services suppliers with the most diverse range of new products and services, an unrivalled education programme and over 15,000 industry professionals travelling from over 70 countries, it is the most important date in the calendar for Information Security professionals across Europe.
Identity Management 2015
Date: June 16th, 2015
Location: London, UK
Notable Speakers/Vendors: Sarb Sembhi, Chair of the ISACA Government and Regulatory Advocacy Committee, ISACA, Dr Louise Bennett Chairs the BCS Security Community of Expertise and Identity Assurance Working Group, Robert Lapes, head of identity advisory services in Capgemini's IAM practice in the UK
Website: https://www.whitehallmedia.co.uk/idm
Whitehall Media's 11th biannual IDM event will bring together hundreds of senior IAM and security specialists to explore the coming transition of IAM from traditional IT infrastructure to a critical business intelligence resource. This must-attend event will feature keynote presentations and interactive seminar sessions from leading Identerati brains who will review the latest trends and technologies shaping the IAM sector.

And watch this for the 10 Best Resources for Evaluating IAM solutions:

Latest posts by Jeff Edwards
(see all)