According to research recently released by CyberArk, organizations continue to operate with limited visibility into user and employee activity. This information comes from a survey conducted by CyberArk that spoke to 900 enterprise security leaders across the globe on user activity and security. CyberArk's survey revealed that abuse and misuse of critical business applications by employees alongside limited enterprise visibility into users causes several security headaches for organizations around the world.
Your business needs to protect its users and employees by ensuring only authorized actors can access your system. Learn more and compare vendors in Solutions Review's
Identity Management Buyer's Guide
.
In the era of remote work, it remains crucial that you can trust your employees and users to access business applications safely — and as CyberArk found, this rule isn't always followed. The survey showed that 80 percent of organizations are reporting employee misuse or abuse of access to business applications. Worryingly, 48 percent answered that they have limited ability to view user logs and audit use activity, indicating a major security gap.
At most organizations, users have access to over 10 business applications — many of which contain high-value data. 54 percent of companies investigate security incidents stemming from security incidents on at least a weekly basis. Regarding visibility, 41 percent of organizations acknowledge that higher visibility would help them identify the source of security incidents faster.
In the company's press release, CyberArk's General Manager, Access Management Fil Rapaport stated: "Ensuring security and usability is key. As more high-value data migrates to the cloud, organizations should make certain the proper controls follow suit to manage risk accordingly while enabling their workforce to operate without disruption. Today, any user can have a certain level of privileged access, making it ever more important that enterprises add security layers to protect the entire workforce as part of a comprehensive Identity Security strategy and Zero Trust framework." 
Learn more about CyberArk's research here.
---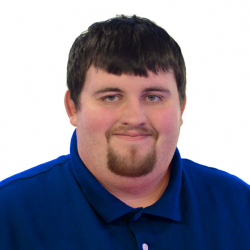 Latest posts by Daniel Hein
(see all)