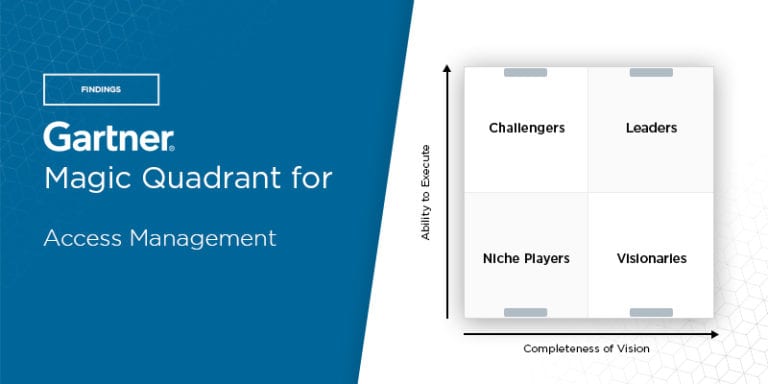 The editors at Solutions Review highlight the key findings from the 2021 Gartner Magic Quadrant for Access Management, the report's latest iteration. 
Technology research giant Gartner, Inc. recently released the 2021 Magic Quadrant for Access Management. Gartner refers to the access management market as "defined by customers' needs to establish, enforce and manage runtime access controls for internal and external types of identities, interacting with cloud, modern standards-based web and legacy web applications."
Gartner evaluated and positioned 12 vendors in this Magic Quadrant: CyberArk, ForgeRock, IBM, Ilantus, Micro Focus, Microsoft, Okta, Okta (Auth0), OneLogin, Oracle, Ping Identity, and Thales. All eligible vendors deliver a set of 11 essential access management capabilities, according to Gartner.
We read the report, available here, and pulled out the key takeaways.
Okta led the pack in the Leaders quadrant, ranking the highest for Ability to Execute in this report. Through its SaaS-delivered converged access management platform, it scored the best for product capabilities, customer experience, security, resilience, and coverage out of all the companies that Gartner evaluated. It also ranked very highly in innovation thanks to its acquisition of Auth0 and plans to invest heavily in R&D going forward.
Microsoft delivers access management capabilities through its Azure Active Directory (AD) service as part of its converged SaaS identity and access management platform. The company has recently added FIDO2 support for passwordless authentication, an agent for joining AD forests, and adaptive access for CIAM. Microsoft ranked the highest on Completeness of Vision in this report.
Ping Identity's products offer converged access management, identity proofing, and fraud detection capabilities for both software and SaaS deployments. It has introduced new identity proofing capabilities, a low-code flow designer, and a risk engine and analytics framework. Ping Identity completed several successful acquisitions and mergers in 2020 and 2021, and efficiently incorporating those acquisitions into its toolset will determine its success going forward.
Auth0, an independent product line offered by Okta after its acquisition in May 2021, focuses mostly on SaaS-delivered developer-centric and CIAM use cases. Gartner's scoring process judged Auth0 the top company for innovation, and the solution also features competitive pricing. However, it's unclear right now how much overlap Okta and Auth0 will have with each other when it comes to competing in this market.
ForgeRock's access management solution can be delivered stand-alone or in a bundle through either a SaaS or software deployment. The company places a focus on customer experience, developers, and vertical alignment with the healthcare and finance sectors. Although the solution's pricing is higher than average, ForgeRock's identity administration and governance tools provide a nice counterpoint for access management buyers.
Rounding out the Leaders quadrant is OneLogin, whose SaaS product combines access management capabilities with converged lightweight identity administration features. Gartner highlighted OneLogin's customer support, ranked one of the highest in Gartner's evaluations. It also received the highest marks for market understanding, though its scores for innovation and vision fell behind other vendors.
IBM is one of two Challengers in the report, delivering software-based access management with IBM Security Verify Access and SaaS-based access management with IBM Security Verify. This vendor is primarily focused on enterprise deployments with less focus on the small-to-medium business sector. IBM scored the highest in Gartner's research for identity administration with its strong capability set.
The other Challenger, Micro Focus, offers both software and SaaS solutions primarily designed for hybrid deployments with on-premises applications and cloud extensibility. Bring-your-own-integration is a key capability for this vendor, scoring above average for it against other vendors. However, Micro Focus is currently behind the other vendors in terms of its product roadmap, playing catch-up with other access management companies.
The sole Visionary of the report, CyberArk provides a SaaS-delivered access management solution. The vendor scored the highest in Gartner's evaluation for operations and delivers above-average analytics capabilities. While renewal rates have decreased over the last year, Gartner complimented CyberArk's vision and response to emerging market trends.
Oracle is positioned as the highest company in the Niche Players quadrant, delivering access management through software with Oracle Access Manager and SaaS with Identity Cloud Service. The company has an extensive global presence and is aggressively increasing the number of data centers it operates. However, for access management, the vendor scored the lowest for customer experience, innovation, and marketing strategy.
Ilantus, a newly-added vendor to this report, provides converged a SaaS-delivered identity access management platform for small to midsize organizations. Because of its focus on smaller businesses, its price point is significantly below average compared to other access management solutions. This also means it suffers from lower brand awareness despite its broad identity and access management capabilities.
Finally, Thales offers SafeNet Trusted Access for SaaS-based access management and SafeNet Authentication Service for software. It has recently introduced collaboration features between multiple tenants, contextual Windows logons, and hybrid deployment models. Despite its long history in the authentication market, Thales' market responsiveness for access management leaves something to be desired.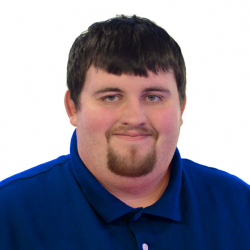 Latest posts by Daniel Hein
(see all)