ForgeRock is launching new features for ForgeRock Identity Cloud to enable organizations to adopt passwordless authentication when moving to the cloud. The features, available now for ForgeRock customers, include new pass-through authentication and just-in-time migration capabilities. With this, ForgeRock is better positioned to assist customers in transitioning towards a fully passwordless cloud environment.
Your business needs to protect its users and employees by ensuring only authorized actors can access your system. Learn more and compare vendors in Solutions Review's
Identity Management Buyer's Guide
.
The ForgeRock Identity Platform is built on Sun Microsystem's open-source IAM projects and includes a set of APIs, allowing for the efficient and rapid development of new services ready for deployment in the cloud. As of 2019 and 2020, ForgeRock also offers the ForgeRock Identity Cloud platform, aimed at helping protect identities on public cloud, on-premises, or hybrid environments. ForgeRock continues to innovate its authentication tools; it continues to innovate eliminating usernames and passwords.
With the new pass-through authentication feature, users can carry over existing user IDs and passwords by authenticating them through an identity authentication story such as Azure Directory, LDAP, or SQL. Enterprises will also be able to migrate to Identity Cloud without forcing their customers to change their passwords through just-in-time migration. These features are available now for ForgeRock Identity Cloud customers.
In the company's press release, ForgeRock's chief product officer Peter Barker stated: "Our customers are telling us they want to move away from passwords and go passwordless. But a move to cloud often means adding more passwords or forcing password resets, which is a bad experience for users. With our new pass-through authentication and just-in-time migration capabilities, ForgeRock Identity Cloud empowers enterprises to move to the cloud without the headaches of managing even more passwords and causing customer inconveniences that can erode brand loyalty."
Learn more about ForgeRock's new features here.
---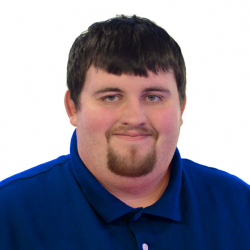 Latest posts by Daniel Hein
(see all)