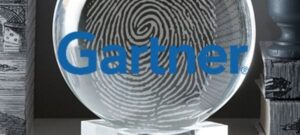 Editors Note: The 2015 IDaaS Gartner Magic Quadrant is out. Check out our write-up here.
Editor's Note: The IDaaS MQ is no longer a yearly report. Check out the Kuppingercole Leadership Compass – IDaaS: Single Sign-On to the Cloud and The Forrester Wave: Identity-As-A-Service Q4 2017 for information on IDaaS.
It's been nearly a year since IT industry analysis and research firm Gartner released its first ever Magic Quadrant (MQ) for Identity and Access Management as a service (IDaaS), and that means its almost time for another iteration of Garner's yearly report on the growing field of IDaaS vendors. So what should vendors and clients expect to see in Gartner's 2015 MQ for IDaaS?
I've made four predictions for Gartner's new report, based on market trends and changes currently in motion, but first, let's recap 2014's IDaaS MQ.
What is IDaaS?
Depending on who you ask, IDaaS stands for either 'Identity-as-a-service' or 'Identity and Access Management-as-a-service.' Gartner prefers the latter terminology, so for consistencies sake that's what we'll stick with. IDaaS solutions are cloud-based services that provide users with IAM functionality to target their on-premise or (most often) cloud-based systems.
In the 2014 IDaaS MQ Gartner gives a more in-depth definition:
"A vendor in the identity and access management as a service (IDaaS) market delivers a predominantly cloud-based service, in a multitenant or dedicated and hosted delivery model, that brokers core identity governance and administration, access and intelligence functions to target systems on customers' premises and in the cloud."
How does Gartner evaluate IDaaS vendors?
In order to feature on Gartner's IDaaS MQ (per 2014 requirements), vendors must provide some level of offerings in the following functional areas: identity governance and administration, access controls (user authentication, single sign-on, and authorization enforcement), and intelligence (logging and analytics for IGA and access events).
Vendors also must meet Gartner's minimum requirements for revenue and amount of clients.
Vendors who pass those requirements and are featured in Gartner's MQs are then evaluated on their 'completeness of vision' and their 'ability to execute' that vision, and placed on a graph segmented into four quadrants: niche players, challengers, visionaries, and leaders.
Complementary Forrester Report: Market Overview, Consumer IAM Solutions
Identify the advantages and risks of customer facing IAM
How poor customer IAM leads to poor customer experience.
 Evaluate market leaders
2014's Vendor Placement
In 2014, the thirteen vendors featured in the report were places as follows:
Niche Players: Fischer International Identity, Symplified (Sold to RSA), iWelcome, Exostar, SailPoint, Simeio Solutions
Challengers: OneLogin
Visionaries: Lighthouse Security (acquired by IBM), CA Technologies, Centrify
Leaders: Okta, Covisint, Ping Identity.
Though there is a fairly even spread between the four categories, when looking at the actual graph, one sees a consistent grouping towards the middle, which suggests that there are no runaway market leaders, as we've seen in other Gartner MQs.
Predictions
1. 'Specialized' vendors are moving upmarket and serving larger clients, and will be ranked higher
Last year, when Gartner released their first IDaaS MQ report, the IDaaS market was still nascent, and vendors were heavily specialized. As Gartner put it, "vendors come from distinctly different backgrounds, and there is significant variance among providers with regard to IAM functional depth support provided for different use cases."
Many of the top players in the IDaaS market (such as Okta, Ping Identity, and OneLogin) have built their businesses by snapping up customers at the lower ends of the market and selling IDaaS solutions with deep but specialized functionality. Now that those vendors are moving upmarket, many are rolling out IDaaS solutions with broader functionality to gain business from larger clients with more complicated needs. I expect that we will see a strong reflection of this trend in the new MQ; at the very least we should expect Okta and Ping Identity to retain their status as leaders, even as larger companies enter the market.
2. Large Tech Companies Offering IDaaS solutions as part of their PaaS portfolio disrupt the market… and MQ placement.
As more and more enterprises users adopt PaaS and SaaS solutions, the need for IDaaS solutions has never been higher, and large tech companies have been paying attention. In coming years, we can expect many major players in the PaaS market to roll out integrated IDaaS functionality, which will present a significant challenge to smaller IDaaS vendors. Both Salesforce and Microsoft offer IDaaS solutions as components of their broader PaaS
Salesforce and Microsoft already offer IDaaS solutions as components of their broader PaaS suites, though neither solution met the inclusion criteria for Garner's 2014 IDaaS MQ. According to Gartner, at the time of the report, Salesforce did not meet IGA functionality requirements, and Microsoft's IDaaS solution was not yet generally available. Now that those issues have been resolved we can expect to see both vendors make a significant impact on the 2015 report.
3. IoT Connectivity becomes a factor. 
The Internet of Things (IoT) is at our doorstep and IAM vendors are starting to recognize that the identity of things can be just as important (and just as vulnerable) as the identity of people. The coming proliferation of potentially hackable connected devices is going to be a critical point of growth for IAM and IDaaS vendors, who will have to expand control and authorization functionalities to meet new requirements. In light of these changes, I expect to see IoT support on the menu for required capabilities in future IDaaS Magic Quadrant reports.
4. Mobile Support plays a larger role in evaluation.
Last year, Gartner called IDaaS native mobile application support a "frontier capability." A year later, the trend towards mobility is stronger than ever, and there's no excuse for IDaaS vendors to remain in the wilderness when it comes to mobile functionality. In 2015, Users expect to be able to access a company's services from anywhere, at any time. In the era of the BYOD workplace, I wouldn't be surprised if Gartner puts a premium on IDaaS vendor support for customers' mobile apps and expanded EMM and MDM capabilities.
For more information on IAM solutions and vendors, check out Solutions Review's free 2015 IAM Solutions Buyer's Guide.
Interested in learning more about Identity Management? Check out these complementary resources? 

Latest posts by Jeff Edwards
(see all)