Identity Automation is launching a compromised credentials monitoring service, according to a press release on the company's website. An add-on feature for Identity Automation's RapidIdentity platform, this service scours the dark web for hacked usernames and passwords. This helps IT and security teams understand who might be in danger and address the vulnerabilities quicker.
Your business needs to protect its users and employees by ensuring only authorized actors can access your system. Learn more and compare vendors in Solutions Review's
Identity Management Buyer's Guide
.
Identity Automation's signature RapidIdentity product supports identity governance and administration capabilities, automated provisioning, access, and account management in both on-premise and as-a-service deployments. The solution also boasts secure Single Sign-On access to nearly any enterprise system, multifactor authentication across all applications and databases, and time-based access expiration. In addition, Identity Automation provides provisioning, de-provisioning, dynamic role management, and granular group management.
This new service is powered by SpyCloud, notifying IT administration on a daily basis whether or not it's discovered compromised user credentials. Users will be able to customize response and remediation tactics and automatically deploy them through RapidIdentity, simplifying the security process. Identity Automation will allow administrators to monitor digital identities and queries, ending active sessions with compromised accounts, requiring password resets before restoring user access, and setting up multifactor authentication.
In the company's press release, Identity Automation's CEO Jim Harold stated: "Our compromised credentials monitoring service can help schools avoid the fate of other education organizations that have paid out hundreds of thousands of dollars in ransom or suffered massive data loss from a hacking incident. And because it's integrated with the RapidIdentity platform, IT administrators can automate responses and focus on singular threat vectors instead of analyzing credential issues. This approach is more secure and more efficient."
Learn more about Identity Automation's compromised credentials monitoring service here.
---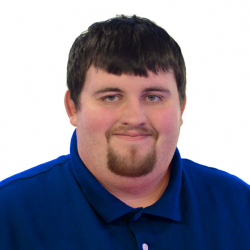 Latest posts by Daniel Hein
(see all)