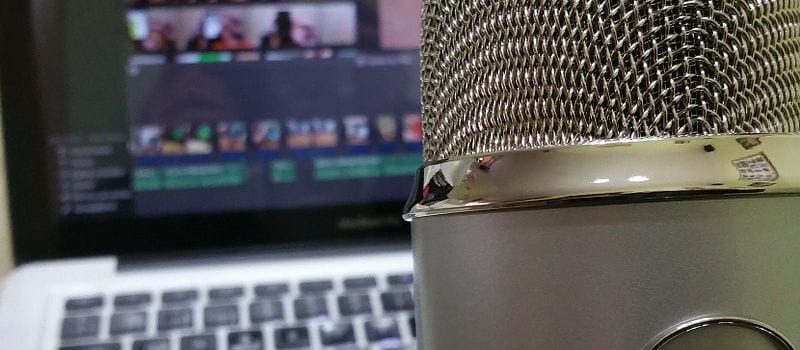 In the past few years, Podcasts have gone from fringe media to one of the most popular ways to get news and information.
Information Security podcasts haven't exactly been driving force of the explosion in podcast popularity— there's no Serial for Identity Management or Endpoint Protection—but for those in the know, or those who need to know, InfoSec podcasts can be a great resource.  So check out our top Information Security podcasts, listed below in no particular order, and educate yourself next time you're stuck in traffic or handling a rote office task.
This is by no means a complete list, so please let me know if I missed any in the comments below!
SANS Internet Storm Center Podcast
Another fantastic source for bite-sized daily InfoSec news, SANS's Stormcasts are daily 5-10 minute information security threat updates. Unlike SAN's monthly webcast, these updates are small and simple to produce and are released reliably.
Check it out here.
Security Current Podcast
Keep up with what's current in security. This bi-weekly news podcast produced by the folks behind the Security Current news site features interviews with experts in IT and Information Security discussing the latest trends and headlines in security. Recent guests include Cybercrime expert Morgan Wright and SANS's John Pescatore.
Check it out here.
Threatpost Digital Underground
Threatpost Digital is a podcast produced by Kaspersky Lab that has been going strong with weekly "News Wrap" updates since 2008 as well as long form interview episodes.
Check it out here.
Take 1 Security Podcast
This popular Information Security news and analysis podcast hosted by Daniel Miessler tackles several top security stories every week… in one take. Take 1 is a solid resource for busy InfoSec pros looking for on-point analysis in a direct format.
Check it out here.
Defrag This
A  relative newcomer to the podcast game, Defrag This is a  promising podcast from the folks at Ipswitch Inc. Every week, host Greg Mooney and his guests discuss InfoSec trends, breaking news, and more, usually with a certain theme in mind, such as healthcare attack vectors or network troubleshooting.
Check it out here. 
Brakeing Down Security
Bryan Brake and Brian Boettcher host this popular weekly podcast featuring news, analysis and interviews with prominent InfoSec pros.
Check it out here.
Risky Business
Risky Business is an excellent Information Security news show hosted by journalist Patrick Gray. Gray has been running Risky Business since 2007 and does a great job keeping up with (and explaining) the latest security concepts. Show notes are also provided with links for each story and concept covered.
Check out Risky Business here, or get it on iTunes.
Data Driven Security
A "podcast on the journey to discovery and decision making through data in information security." This one isn't updated quite as frequently as the others mentioned on this list, but hosts Jay Jacobs and Bob Rudis, authors of the book "Data Driven Security,"  do a fantastic job covering all levels of information security.
Check it out here.
Down the Security Rabbithole
This weekly podcast, hosted by Rafal Los, James Jardine, and Michael Santarcangelo, analyzes the most significant security stories in the news and often features expert guest interviews.
Check it out here.
Tripwire's Security Slice Podcast
Tripwire's Security Slice, hosted by Shelley Boose, is a longstanding favorite that tackles the biggest current issues and events, and interviews prominent guests for their take on the state of cybersecurity.
Check it out here.
The Security Weekly Podcast
This weekly security podcast from Paul Asadoorian and company has been running since 2005, making it one of the longest-running podcasts on this list. Security Weekly takes an in-depth, technical look at new security products, ideas, and techniques and features special guests from the industry. Each podcast is supplemented with detailed notes breaking down the topics covered.
Check out Security Weekly here, or get it on iTunes.
Defensive Security
Defensive security is a cyber security podcast covering breaches and strategies for defense. Showrunners Jerry Bell and Andrew Kalat characterize the show as "an attempt to look at recent security news and pick out lessons we can apply to the organizations we are charged with keeping secure," and the two infosec veterans do just that. Check out
Check out Defensive Security here, or get it on iTunes.
ISMG Network Podcasts
The ISMG Network puts out a wide variety of podcasts including Banking InfoSecurity, DataBreachToday, CareersInfoSecurity, HealthInfoSecurity, and more. ISMG is one of the only publishers on this list to put out new content daily and is a good source for listeners with interests in industry-specific cyber security news.
Southern Fried Security Podcast
The Southern Fried Security Podcast is designed to be an information security podcast that fills the gap between technical security podcasts and broader InfoSec news discussions. With light-hearted but informative discussion, this podcast has something for everyone, but it's specifically geared towards those in operations and management positions.
Check out Southern Fried Security here, or get it on iTunes.
Crypto-Gram Security 
Crypto-Gram Security is a monthly information security newsletter written by cryptographer, cyber security expert, and authorBruce Schneier and read aloud by Dan Henage since 2005. The Crypto-Gram newsletter is an invaluable resource for a variety of information security news and is a particularly valuable source for encryption news and information. Check out the Crypto-Gram
Check out the Crypto-Gram newsletter here, and get the podcast here.
OWASP 24/7
A podcast from the folks at The Open Web Application Security Project (OWASP), a non-profit project that creates freely-available articles, methodologies, documentation, tools, and technologies in the field of web application security. The podcast features interviews and analysis on the topic of web application security.
Check it out here.
Security Now!
Security Now! Is a weekly security column and podcast from Steve Gibson and Leo Laporte. Every week Gibson and Laporte catch up on the week's most interesting security events before embarking on a more in-depth discussion of the week's topic. Typical topics include security vulnerabilities, firewalls, virtual private networks (VPNs), password security and more. Get the Security Now! podcast
Get the Security Now! Podcast here.

Latest posts by Jeff Edwards
(see all)