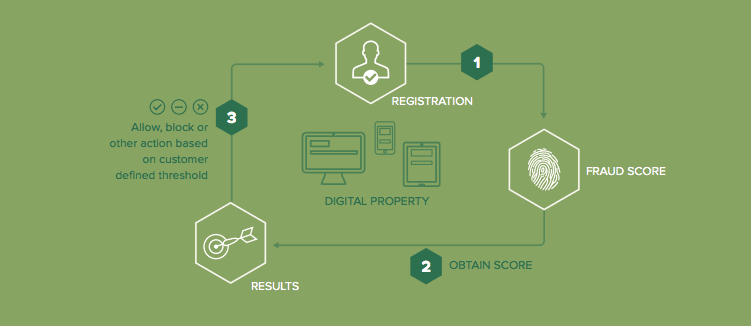 It's common knowledge that online fraud on the rise, in fact, just last year, the Identity Theft Resource Center logged more than 1,000 breaches in the United States alone, a 40% increase over the previous year. Today,  organizations must be able to quickly and accurately discern whether someone accessing their site is who they claim to be. But, while many brands try relying on assessments and audits, manual control systems and database monitoring to detect fraud, these methods can be time-consuming and a strain on resources, especially in large-scale, consumer-facing deployments.  Malicious activity is often discovered only after it occurs, resulting not only in fraudulent activities and lost profits but also poor customer satisfaction and damaged reputation.
Now, customer identity and access management (CIAM) provider Janrain thinks they've found a solution to the consumer fraud problem with a new update to their CIAM platform: Fraud Detection Scores. The new service offers real-time consumer background check capabilities, now embedded in Janrain's CIAM solution so that customers can immediately identify fraudsters when they access a brand's digital properties.
The service achieves this by running a background check on new users to discern if the phone number associated with the identity is known for bad behavior, such as logging into a site hundreds of times, or if it is known as a sender of spam. It's also able to tap phone number intelligence, AI-based web traffic pattern analysis and extensive data culled from global information services, which assign a reputation score to each new user account, with high scores used to alert brands when consumer identities are considered a high risk for potential fraud.
"This marks yet another important industry first from Janrain," said Marla Hay, Director of Product at Janrain. "The tremendous volume of data consumers generate online represents a golden opportunity for consumer-facing organizations to truly get to know their customers, but it's also the responsibility of these businesses to protect this data. Only with Janrain can brands get an extra layer of protection embedded into a complete CIAM solution that detects potentially malicious activity before it harms customers and their reputations."

Latest posts by Jeff Edwards
(see all)