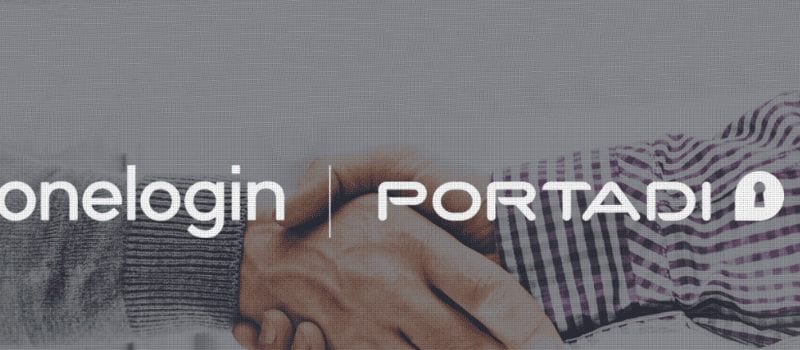 OneLogin has announced the acquisition of Portadi, a cloud-based password management tool.  A move which, according to a press release, will enable OneLogin customers to "increase employee productivity by automatically populating their OneLogin portal with apps as they manually sign into them."
"Today's acquisition of Portadi accelerates and advances our ongoing vision to bring speed and integrity to the modern enterprise," said Thomas Pedersen, CEO and Co-founder, OneLogin. "A requirement for driving security to new levels is removing any friction in the user experience. Portadi's technology accomplishes this beautifully and will onboard the long tail of apps in an organization ten times faster than before."
Webinar: Supporting Legacy Infrastructure on the Way to The Cloud
Forrester Analyst Andras Cser and OneLogin VP David Meyer discuss protecting legacy investments while securely expanding cloud app portfolios and identity management.
California-based OneLogin provides an on-demand IDaaS solution consisting of single sign-on, multi-factor authentication, directory integration, user provisioning, and a catalog of pre-integrated applications. OneLogin is provided via a multitenant architecture and provides strong capabilities and support for access management policy administration, user directory integration, and end-user self-service.
As major proponents of the OpenID Native Applications Working Group (NAPPS), OneLogin has taken a standards-based approach to application integration and established itself as a thought leader in the field of authentication.
OneLogin has been a major driver of the Security Assertion Markup Language (SAML) single sign-on (SSO) standard, supporting over one thousand SAML apps out of a catalog of 5,000 apps. But, while SAML is ideal because it eliminates passwords, the majority of apps employees sign into still don't support SAML and many never will. For that reason, Onelogin hopes to use Portadi's machine learning technology to help quickly onboard credentials for all of the apps used in the organization.
"Portadi has deep domain expertise in forms-based web app authentication and created what we believe is the best technology on the market today for streamlining the user experience," added Dusan Vitek, Portadi CEO and Co-founder. "We're excited to join the OneLogin team given our mutual cloud DNA and the obvious technology and product synergies."

Latest posts by Jeff Edwards
(see all)