According to a new report by Ping Identity, online sign-in processes are promoting distrust and frustration among customers. This information comes from the 2021 Consumer Survey: Brand Loyalty is Earned at Login report based on a survey of 3,400 customers regarding online experiences and privacy. The report found that customers are abandoning services that make it difficult to log in quickly and securely.
The survey found that 56 percent of customers abandoned an online service when they found that logging in was too frustrating. 77 percent noted that they have abandoned or stopped creating an online account for a variety of reasons, including being asked to provide too much personal information, needing too much time to enter info, or taking too many security steps. Critically, 63 percent responded that they were likely to leave an online service for a competitor who makes it significantly easier to authenticate identity.
When asked about what sign-in systems customers would prefer to see more of in the future, the survey takers made it clear: passwordless is the way to go. 46 percent of those surveyed said that they would prefer to use a service or website that offers an alternative to passwords. It should be noted, though, that users are partially to blame for this: 44 percent admit to weak password practices, such as only making minor changes to old passwords (29 percent) or reusing passwords (15 percent).
In the company's press release on the report, Ping Identity's chief customer information officer Richard Bird stated: "With more options than ever before, businesses now need to integrate their security, privacy and user experience strategies to keep up with modern consumer expectations. Individuals have no hesitations about finding better experiences elsewhere, so companies that prioritize customer experience now will earn loyalty in the long run."
Download your copy of the 2021 Consumer Survey: Brand Loyalty is Earned at Login report here.
---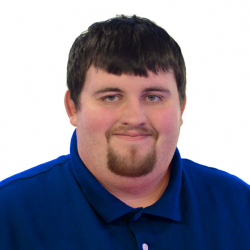 Latest posts by Daniel Hein
(see all)