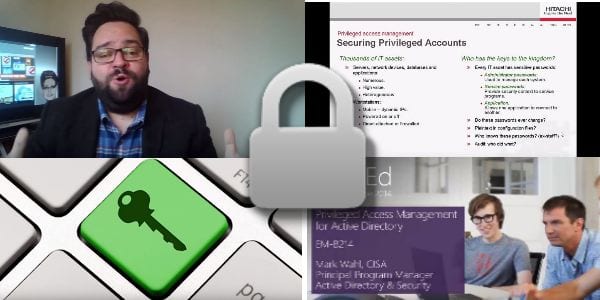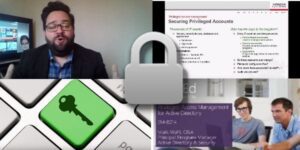 It's been proven time and time again: unmanaged, unmonitored privileged accounts are an easy target for both external attacks and malicious insiders— just take a look at some recent data breaches and chances are high the malicious party used a compromised privileged account to increase their permissions.
Due to this common practice Privileged Identity Management (PIM)— the monitoring and protection of super user accounts— has emerged as one of the most important aspects of Identity and Access Management (IAM) , and cyber security writ large, today.
Despite this, it can be difficult to get those in decision-making positions to allocate resources for a full-fledged Privileged Identity Management Initiative, and once those resources are allocated, it can still be difficult to get started with understanding and evaluating PIM solutions. So where can you start?
These five YouTube videos—ranging from a few minutes in length to over an hour—will give you the basis on which to build your PIM knowledge and initiative.
For a deeper dive into PIM, check out our resources on privileged users.
Managing privileged access is seen as one of the best ways to begin to address the insider threat. But who are these privileged users? And how can you secure them. Chris Pace, Head of Product Marketing for Wallix explains.
In this hour-long presentation from the TechED Europe 2014 conference Mark Wahl, CISA and Program Manager of Active Directory and Security covers his privileged identity management strategy across Windows Server, Windows PowerShell, Active Directory, Microsoft Identity Manager, and Microsoft Azure Active Directory for addressing the risks of administrator access, through stronger authentication and managing just-in-time and just-enough administrator access.
In an organization with thousands of IT assets, it can be difficult to securely manage access to privileged accounts for several reasons: there are thousands of privileged passwords, administrator passwords exist on each device and application, and it's difficult to coordinate changes to shared passwords.
When there are many shared, static passwords, former IT staffers retain sensitive access after leaving an organization. It can also be difficult to trace changes back to individuals who made them.
This hour-long video will walk you through basic best practices for managing privileged account access.
Okay so this one's actually a podcast hosted on YouTube, but this Podcast, hosted by Centrify CPO Bill Mann should be a go-to resource for IT pros looking to get a good handle on the business impact of failed Privileged Identity Management, and the Business case for strong PIM.
Over the course of this hour-long podcast, Mann and his guests discuss how the modern enterprise has changed the IT approach to privileged identity, PIM best practices, and the tools and skills necessary to improve identity management.

Latest posts by Jeff Edwards
(see all)