Saviynt is updating its Saviynt Enterprise Identity Cloud (EIC) solution with new Microsoft integrations, according to a press release on the company's website. The company can now deliver end-to-end privileged identity and session management through Azure Active Directory (Azure AD). These new integrations help Saviynt deliver increased security and compliance capabilities for Microsoft customers.
Your business needs to protect its users and employees by ensuring only authorized actors can access your system. Learn more and compare vendors in Solutions Review's
Identity Management Buyer's Guide
.
Saviynt approaches identity governance and administration holistically, moving beyond core Identity Governance to cloud security, application GRC, and access governance—all within a complete cloud-based solution. Saviynt's platform can facilitate and automate user access reviews, onboarding, offboarding, and lifecycle management. It also facilitates import access and usage data from applications in real-time or as a batch, recognize violations, and offer remediation suggestions.
With this new Azure AD privileged identity management integration, Saviynt provides end-to-end, multi-cloud privileged identity and session management. Users can access approvals from anywhere via the Microsoft Teams integration, and Azure AD is also now supported through Saviynt's Cloud Privileged Access Management solution. Additionally, Saviynt has also introduced Smart App Onboarding features to accelerate governance across apps, data, and workloads.
In the company's press release, Saviynt's CPO Vibhuti Sinha stated: "Modern enterprise ecosystems continue to shape the way we think about identity, and how it can improve security and risk management. Access sprawl is on the rise and Microsoft customers now require fine-grained privileged access management capabilities to secure their cloud assets and ensure their identity perimeter is secure and compliant. Our latest release helps minimize access sprawl, reduce privilege risks, and extend our mission to simplify the adoption of identity and access technologies."
Learn more about 2021 Saviynt Enterprise Identity Cloud here.
---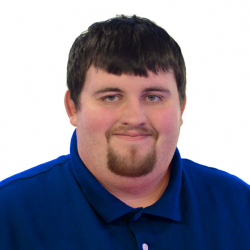 Latest posts by Daniel Hein
(see all)