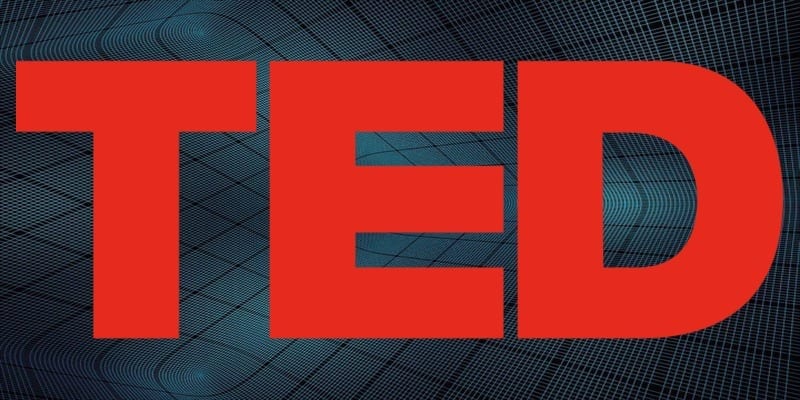 The editors at Solutions Review curated this list of the best Cybersecurity TED talks for practitioners. 
For expert lecturers and speakers in innumerable verticals, TED Talks offer a unique and influential video platform. TED began in 1984 as a conference uniting the Technology, Entertainment, and Design fields; today, TED Talks explores almost all topics ranging from business to technology, from global issues to art in over 110 languages. 
Therefore, the TED website represents a growing library of free knowledge from the world's top thinkers.  
Solutions Review's editors curated this list of cybersecurity TED Talks to watch for practitioners; we selected these talks based on their relevance, ability to add business value, and individual speaker expertise. 
Everyday cybercrime—and what you can do about it (TED2013)
James Lyne is the Global Head of Security Research at Sophos. Additionally, Lyne works as CTO and CyberStart Creator at the SANS Institute. He founded and serves as Director at Helical Levity, a security research firm developing cyber industry education tools. 
In this video lecture, Lyne discusses how businesses and everyday users suffer from a cyber attack. His video also explores the professionalism of modern hackers and the malicious technical support networks they can call upon. Moreover, he notes that businesses can also hire hackers to attack their competitors. 
Think your email's private? Think again (TEDGlobal 2014)
Previously, Andy Yen worked as a scientist at CERN, participating in its ATLAS experiment. Now, he serves as CEO at ProtonMail, an encrypted email startup aiming to make secure email accessible which he co-founded.
In his TED Talk, Yen discusses the necessity of encryption in email traffic and communications. Also, Yen discusses what matters in email encryption, and how it works, and what factors impeded encryption proliferation. It's a must-watch for any enterprise that uses email.  
Hire the hackers! (TEDGlobal 2011) 
Misha Glenny is a world-renowned journalist; his book McMafia explored the globalization of organized crime and its growing complexity. Previously, Glenny worked as the BBC's Central Europe Correspondent covering the 1989 revolutions and wars in former Yugoslavia. However, his expertise also extends to cyber-crime and malfeasance; he wrote Dark Market, a book on hackers as the new organized crime.  
In this cybersecurity Ted Talk, Glenny speaks about the then-recent Anonymous attacks. From there, he explores the hacker as an actor and the lack of human intelligence in cybersecurity. This video serves as a time-capsule, with artifacts pertaining to the early stages of industrialization in the hacking community. Yet it also provides a relevant argument for bringing hackers into the cybersecurity fold. 
Where is cybercrime really coming from? (TED@IBM 2016)   
Caleb Barlow works as President and CEO at CynergisTek. Previously, he served as Vice President at IBM Security; in fact, he led the IBM X-Force Threat Intelligence and built the X-Force Command. He has consulted Congress, the NSA, and NATO on risk mitigation on a global basis.
His video lecture touches on the high profits of cyber-crime. Critically, he explores that businesses often blame nation-states for cyber-attacks to avoid discussing their poor cybersecurity. From there, Barlow dives into the structure of criminal operations and the surprising banality of cyber-crime. 
The security mirage (TEDxPSU 2010)
Bruce Schneier is a renowned security technologist and author—he's been called a security guru. His books include Applied Cryptography, Secrets and Lies, and Schneier on Security. Schneier lectures and has a fellowship position at Harvard's Kennedy School. Additionally, Solutions Review recently cited his blog and podcast as critical cybersecurity information resources. 
Is security real? Do you feel secure without justification? Do you feel insecure despite your cybersecurity protections? This is the theme of Schneier's cybersecurity TED Talk. Consider his lecture a tool for helping you sort through your InfoSec anxieties and prioritize strategies.
What if our data could be protected online? (TED@UPS 2018)
Derek Banta currently works as Director of Concepts—Global Innovation at UPS. Therefore, he handles the ongoing development and demand creation efforts for UPS' service portfolio  
One of the shorter cybersecurity Ted Talks featured in this list, Banta's lecture explores privacy in the modern era. He draws an analogy between data breaches and home break-ins, and how we respond to each. Then Banta outlines several security strategies, especially when dealing with e-commerce and other transactions.
What's wrong with your pa44w0rd? (TEDxCMU 2014)
Here, we present one of the cybersecurity Ted Talks almost perfectly targeted to identity management practitioners. Lorrie Faith Cranor works as Associate Professor of Computer Science and Engineering & Public Policy at Carnegie Mellon University. Also, she serves as a director of the CyLab Usable Privacy and Security Laboratory (CUPS). Moreover, Cranor co-founded Wombat Security Technologies, which Proofpoint acquired in 2019. She co-edited the book Security and Usability and wrote Web Privacy with P3P. 
Cranor's lecture dives into a frequent challenge in identity management: passwords. She discusses users' password frustration, specifically the need for unique passwords for hundreds of accounts. Also discussed is the difficulty in researching passwords and the dangers of password reuse.
The 1s and 0s behind cyber warfare (TEDxColumbus 2013)
At the time of the lecture, Chris Domas worked as a cybersecurity research leader at Battelle Memorial Institute. Now, he leads the Core Client and BIOS/UEFI offensive security research teams at Intel. Also, he lectured as an adjunct instructor at The Ohio State University. Domas specializes in embedded systems reverse-engineering, vulnerability analysis, and processor exploitation. 
His lecture takes a uniquely balanced approach to cyber-crime and cyber warfare. After all, cyber warfare may force us to defend new perimeters and targets, but it also gives us new offensive capabilities. His perspective is more technical and boots-on-the-ground, which may be refreshing for cybersecurity practitioners. 
All your devices can be hacked (TEDxMidAtlantic 2011)
Avi Rubin works as a professor of computer science and director of the Health and Medical Security Lab at Johns Hopkins University; additionally, he is the Technical Director of the JHU Information Security Institute. Previously, Rubin was a researcher in AT&T's Secure Systems Department. He founded Harbor Labs, which provides security consulting and technical expertise.
Rubin's lecture explores computer security and the blurring of digital crime and analog crimes. In fact, Rubin challenges the notion that there is a difference. After all, if a hacker can shut down a pacemaker from within, where is the line?   
Fighting viruses, defending the net (TedGlobal 2011)
Mikko Hypponen hosts the final entry in our list of Cybersecurity Ted Talks. Hypponen is the Chief Research Officer at F-Secure Corporation in Finland. He contributed research to the New York Times, Wired, and Scientific American. Additionally, he sits on the advisory boards of t2 and Social Safeguard.
Here, Hypponen discusses the cyber threat landscape; you may be forgiven for thinking the video is a throw-back. However, the attacks he discusses haven't vanished from the scene. Instead, they evolved in their tactics to evade detection. Use this video as a reminder of what is at stake, and what you can do to protect your assets.
For more cybersecurity TED Talks, browse TED's complete topic collection. Also, download our Identity Management Buyer's Guide.

Latest posts by Ben Canner
(see all)