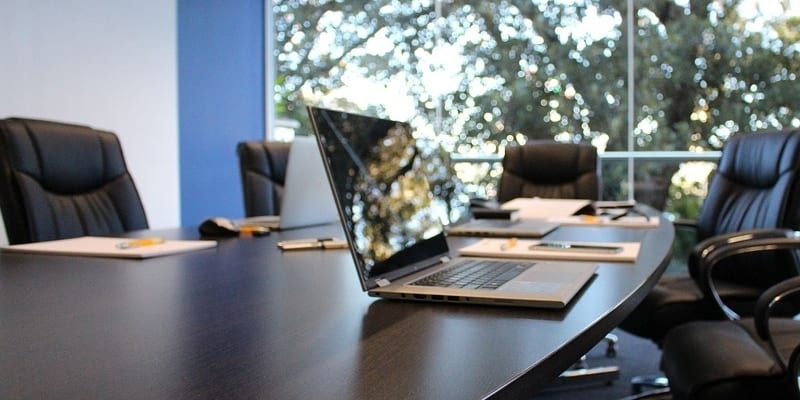 What are the ten key enterprise SIEM blogs of 2019? Where should you begin your research into next-generation cybersecurity and SIEM solutions? What insights can they offer your security team in terms of threat intelligence and cybersecurity trends? 
Trying to get an accurate sense of the threat landscape can prove challenging. Additionally, trying to wrap your head around SIEM can be even more so. SIEM possess a reputation for seeming complicated and expensive to implement. While the truth proves quite the opposite, you must understand how these solutions can protect your enterprise from modern threats.
We found ten SIEM blogs for your enterprise in 2019. Here they are: 
The Ten Key Enterprise SIEM Blogs of 2019
1. Krebs On Security
Brian Krebs worked as a reporter for the Washington Post for well over a decade. Now, he serves as one of the most recognized voices in cybersecurity. Using his background as an investigative reporter, he conducts investigations into data breaches and security vulnerabilities.   
Thus, Krebs has broken multiple stories on some of the most devastating data breaches in history, including the Target data breach. Also, he provides decades of self-taught and extensive expertise on cybersecurity best practices and threat landscape warnings.
You can read the Krebs on Security blog here.
2. Graham Cluley
An independent computer security analyst since the 1990s, Graham Culey began his career as a programmer. Then he worked with Sophos—where he helped found the Naked Security blog—and McAfee. Since 2013, he's blogged independently.
Therefore, he reports on the latest InfoSec news and developments. One example includes the hackers who attacked Texas demanding $2.5 million with ransomware. Also, he reports on SIEM best practices—for example, the 12 Common Threat Intelligence Use Cases. Of course, threat intelligence proves vital to optimized SIEM solutions, so understanding your own use cases can optimize your performance.  
You can the Graham Cluley blog here. 
3. Schneier on Security 
Bruce Schneier often receives the label of "security guru," most prominently by the Economist. He earns it. Besides serving as a thought leader in cybersecurity, he authored 13 books and blogged since 2004. In addition, Schneier lectures in Public Policy at the Harvard Kennedy School and serves as a fellow at the Berkman Klein Center for Internet & Society. In his blog, he writes on cybersecurity insurance, hacks, and security vulnerabilities. He combines quick hits and long-form content.   
You can read the Schneier on Security blog here.
4. AT&T Cybersecurity 
Of the SIEM blogs in 2019 listed here, this is one of the first from a SIEM solution provider. AT&T Cybersecurity focuses on Unified Security Management, and it comes through in their blog posts and content. They empower their blog through the Open Threat Exchange, which provides open access to a global community of threat researchers and security professionals. Through timely and accurate information on threats, AT&T Cybersecurity can ground their blog posts for enterprises.  
Additionally, their blog draws on the timely tactical cyber threat intelligence provided by AT&T Alien Labs. Thus their blog dives deep into hacker prevention, current threats, SIEM best practices, and security vulnerabilities. Additionally, they dive into more technical aspects of SIEM cybersecurity like file transfer security risks and insider attacks. 
You can read the full AT&T Cybersecurity blog here. 
5. LogRhythm 
Another of our key SIEM blogs from a SIEM provider, LogRhythm has long positioned itself as a major player in the cybersecurity market place. As a result, it comes as no surprise they cover diverse topics in SIEM and cybersecurity in general. 
Examples of the topics covered by LogRhythm include critical infrastructure security, cloud SIEM, zero trust model for cybersecurity, and automation. Also, they cover threat hunting and threat indicators as well as different enterprise network infrastructure. This SIEM blog can help your enterprise get information from the ground.    
You can read the full LogRhythm blog here.
6. Troy Hunt
A major cybersecurity leader, Troy Hunt serves as a Microsoft Regional Director and Microsoft Most Valuable Professional. Additionally, Hunt works as a Pluralsight author of many top-rating courses on web security. He also provides training for technology professionals around the world and often speaks at technology and security events. 
Also, Hunt created "Have I Been Pwned," a website which helps users determine whether their emails and passwords have been compromised in previous data breaches. In his blog, he covers SIEM topics including extended validation certificates and validation. 
You can read the full Troy Hunt blog here.
7. Paul Asadoorian's Security Weekly
Paul Asadoorian is a cybersecurity veteran. His blog includes weekly live video broadcasts, written posts, latest InfoSec news, hacker techniques, tutorials, and InfoSec research. Also, it features webcasts and three IT security shows. They describe themselves as security content for security community professionals; every week, he and his co-hosts discuss the latest in the threat landscape in detail. 
You can read the full Security Weekly blog (and podcast) here. 
8. Lacework 
Lacework, as a SIEM provider, obviously focuses on cloud security and SIEM. Their solutions can help provide comprehensive and behavioral baseline establishment. Among the SIEM blogs of 2019, their content topics prove extensive and comprehensive. As topics, they explore native cloud security tools, container security, and more. Above all, Lacework provides in-depth details on enterprise SIEM solutions and capabilities. 
You can read the full Lacework blog here.     
9. Dark Reading
Dark Reading is one of the foremost cybersecurity news sites as well as an online community for security professionals. It provides the latest information security news and commentary. DR maintains a dedicated page for nearly every aspect of information security, including SIEM. This publication covers everything from the latest headlines to the gender gap in cybersecurity staffing to follow-up reports. Dark Reading serves as a great resource for Infosec professionals anywhere.
You can read Dark Reading here.
10. Solutions Review
Vain? Maybe. Accurate? In our humble opinion, yes. We cover SIEM in detail here at Solutions Review in great detail. Additionally, we explore key capabilities, major trends, and the threat landscape. Our editors constantly research into lesser-known but vital branches and categories in SIEM. 
Also, our evergreen blog content debunks perpetual myths in SIEM. To learn more you should check out our SIEM Buyer's Guide and Vendor Map.  

Latest posts by Ben Canner
(see all)