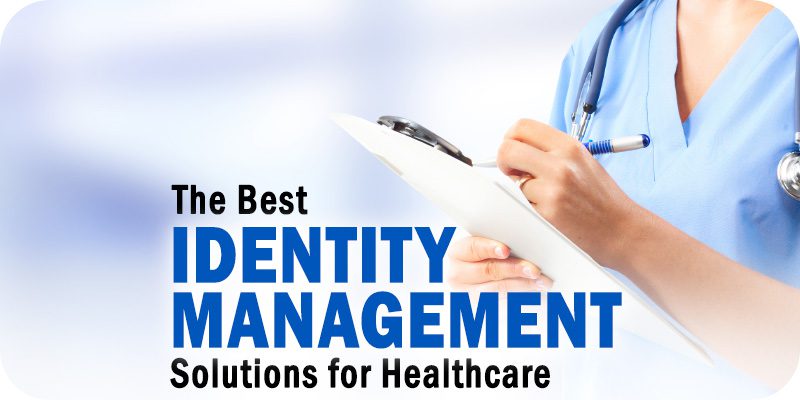 Solutions Review lists the best identity management solutions and vendors for healthcare organizations and professionals to consider.
The healthcare industry represents a massive chunk of the corporate world, with several top companies offering healthcare-focused solutions. Healthcare organizations also have a big target on their back for cyber-criminals. According to ForgeRock, healthcare was the most significant breach target of 2018, 2019, and 2020—and no evidence says it won't maintain a top spot moving forward. That's why healthcare companies need to protect themselves via security solutions, such as identity management tools.
The editors at Solutions Review continually research the most prominent and influential identity management software and vendors to assist buyers in searching for the tools befitting their healthcare organization's needs. Choosing the right vendor and solution can be complicated; it requires constant market research and often comes down to more than just the solution and its technical capabilities. We listed the best identity management solutions for healthcare organizations to make your search a little easier.
The Best Identity Management Solutions for Healthcare
---
Description: Avatier offers a suite of independently licensed identity and access management products that provide usability and quick time-to-value. Avatier's most prominent strength is its unique approach which extends its IAM automation and self-service capabilities beyond the traditional enterprise use cases. Avatier's identity management platform offers HIPAA IT compliance solutions, including administrative, physical, and technical safeguards.
---
Description: Auth0 provides a platform to authenticate, authorize, and secure access for applications, devices, and users. The company values simplicity, extensibility, and expertise to enable teams to make identity work for everyone in the organization. For healthcare professionals, Auth0 allows organizations to ensure safe patient-centered care with HIPAA compliance and patient expectation tools.
---
Description: ForgeRock offers a unique entry to this list in that it provides one of the only open-source IAM platforms on the market. The ForgeRock Identity Platform is built on Sun Microsystem's open-source IAM projects. It includes a set of APIs, allowing for the efficient and rapid development of new services ready for deployment in the cloud. Its privacy, consent, and data sharing features are noteworthy for healthcare companies.
---
Description: FusionAuth is a single-tenant CIAM solution for enterprise web and mobile applications. Built for developers, FusionAuth's REST API installs with one command to provide secure on-premises or private cloud identity with login, registration, multi-factor authentication, Single Sign-On, email templates & localization, role-based access control, and brute-force detection. The company offers to sign HIPAA Business Associate Agreements for healthcare companies.
---
Description: HID Global offers various solutions ranging from biometric sensors and read modules; these include OEM embedded reader modules and finished desktop readers that validate identity using fingerprints or hard tokens. HID Global's identity management solutions for healthcare include physical access control, RFID identification and sharing, and authentication for medical providers.
---
Description: Identity Automation's signature RapidIdentity product supports identity governance and administration capabilities, automated provisioning, access, and account management in both on-premise and as-a-service deployments. The solution also boasts secure Single Sign-On access to nearly any enterprise system, multi-factor authentication across all applications and databases, and time-based access expiration. Identity Automation offers HIPAA and HITECH compliance, healthcare lifecycle management, and patient data privacy protection.
---
Description: Okta's Identity-as-a-Service (IDaaS) offering boasts one of the fastest-growing customer bases in the market and the funding to match. The Okta Identity Management Service provides centralized directory services, Single Sign-On, strong authentication, provisioning, workflow, and reporting. Okta also delivers cloud identity management solutions for both healthcare providers and payers.
---
Description: One Identity offers solutions with a modular and integrated approach to user account management that provides rapid time-to-value. It provides comprehensive functionality that allows customers to build on their existing security investments. One Identity ensures that healthcare providers, hospitals, and insurance companies have detailed and secure patient and provider data access.
---
Description: Optimal IdM is a global provider of affordable identity and access management solutions. The privately held company offers both on-premise solutions, such as its Virtual Identity Server and Federation and Identity Services, and cloud-hosted solutions, such as OptimalCloud. OptimalCloud is a cloud-based federation and Single Sign-On (SSO) solution. The company offers secure, protected health information via SSO, multi-factor authentication, and federated identity.
---
Description: Ping Identity's Identity Defined Security works to secure workforces and customers both on-premises and remote, allowing the right people to access the right things securely and seamlessly. The vendor works to accelerate its move to the cloud while delivering a rich customer experience. The PingOne Cloud Platform helps healthcare payers, providers, and life sciences organizations protect sensitive patient data.
---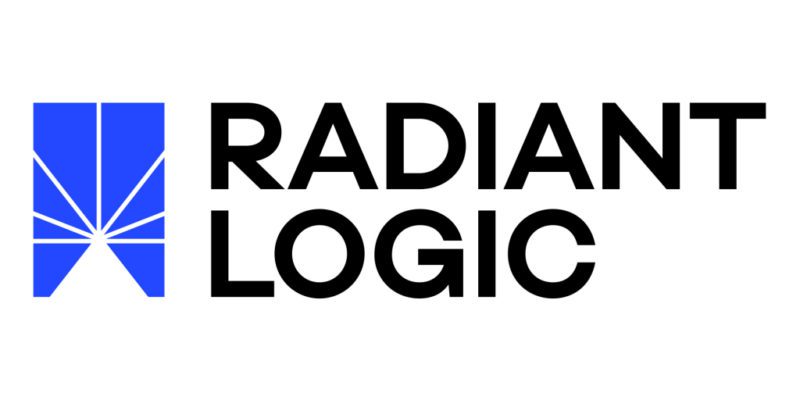 Description: A provider of federated identity systems based on virtualization, Radiant Logic delivers standards-based access to all identities within an organization. Its solution, the RadiantOne FID federated identity and directory service, enables customizable identity views built from disparate data silos—along with scalable sync and storage—to drive critical authentication, authorization, and provisioning decisions for web access management, federation, cloud, and cloud directory deployments.
---
Description: SailPoint offers both traditional Identity Management with its IdentityIQ solution and IdentityNow, a multi-tenant Identity-as-a-Service (IDaaS) solution. IdentityIQ is provided as a stand-alone, on-premises product with several optional add-ons. SailPoint's Identity IQ is well-regarded for its strong identity governance and provisioning capabilities. The company's Predictive Identity solution uses AI/ML capabilities to limit access to sensitive healthcare applications and data.
---
Description: Saviynt enables enterprises to secure applications, data, and corporate infrastructure in a single cloud or on-premise platform. It approaches identity governance and administration holistically, moving beyond core Identity Governance to cloud security, application GRC, and access governance—all within an entirely cloud-based solution. By delivering comprehensive access control, Saviynt provides cloud identity management solutions prepped for healthcare companies.
---
Description: SecureAuth entered the identity security market in 2006 with its SecureAuth Identity Platform with SSO, adaptive authentication, multi-factor authentication, risk-based engine, user life cycle management, and biometric passwordless real-time threat solutions. The SecureAuth Identity Platform deploys secure, EPCS, and HIPAA access management for healthcare payers and providers.
---
Description: SecZetta's on-Employee Identity Risk and Lifecycle Management Platform delivers a unique approach to managing non-employees. This includes a record system for non-employees and extends business processes and delegated management to partners, including self-service capabilities to non-employees. The vendor's third-party risk management and identity consolidation solutions reduce risks, increase operational efficiency, and cut costs for healthcare organizations.
---
Description: Tools4ever develops and provides standardized and affordable Identity Governance & Administration (IGA) solutions that can be implemented within a few weeks and are easily managed afterward. With day one provisioning, streamlined application access, digitized workflows and forms, and compliance consistency, Tools4ever helps ensure that your patient and employee data is safe.
---
Description: Ubisecure is a European technology provider specializing in large-scale customer IAM (CIAM) use-cases. Its Identity Platform is designed to enhance an enterprise's customer-facing applications by providing a high-quality experience to increase customer capture, conversion, and engagement. The company delivers secure, frictionless identity and access management for patients and practitioners; it is especially recommended for healthcare organizations in Europe.
---