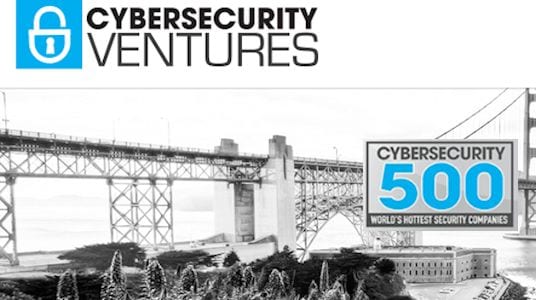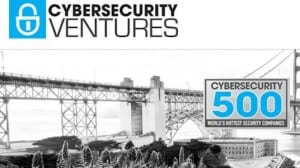 Last week, cyber security research and market intelligence firm Cybersecurity Ventures released the latest iteration of its Cybersecurity 500 list, a global compilation of innovative companies providing cyber security solutions and services.
The list, which is updated quarterly, aims at creating "awareness and recognition for the most innovative cybersecurity companies," according to a press release announcing the Q2 2015 update.
Unlike Gartner and Forrest reports, the Cybersecurity 500 list does not consider vendor revenue, employees, or annual growth in its rankings. "We do not think a list of the largest cybersecurity companies is useful to our target audience of cyber and IT security decision makers," says Steve Morgan, founder and CEO of Cybersecurity Ventures, and Editor-in-Chief of the Cybersecurity 500 list. "[IT decision makers] already know who the biggest vendors are. Instead, we give a nod to the hottest and most innovative companies."
Selection and ranking criteria are subjective and include some or all of the following when evaluating each company:
Cybersecurity Sector (market category)
Problem(s) solved
Customer Base
Feedback from CISOs and Decision Makers
Feedback from IT Security Evaluators & Recommenders
Feedback from VARs, SIs and Consultants
VC Funding
Company Growth
Published Product Reviews
Demos and Presentations at Conferences
Corporate Marketing and Branding
Media Coverage
Notable Implementations
Founder and Management Pedigree
We've combed through the list and pulled the 25 top-ranked identity and access management vendors. Businesses are listed according to rank in the Cybersecurity 500 list. Businesses listed in red text also feature on our IAM solutions directory, and in our free 2015 IAM Solutions Buyer's Guide.
#

Company Name

Cybersecurity Industry Sector

Corporate HQ

7

RSA

Intelligence Driven Security

Bedford, MA

8

IBM

Enterprise IT Security Solutions

Armonk, NY

25
SecuEra Technologies
Identity & Access Management Solutions
Washington DC
27
Gemalto
Digital Identity Management
Meudon Cedex, France

28

CyberArk

Cyber Threat Protection

Petach-Tikva, Israel

50

Centrify

Unified Identity Management

Santa Clara, CA

52

NetIQ

Security Management & Intelligence

Houston, TX

62

SailPoint

Identity & Access Management

Austin, TX

75
i-Sprint
Identity & Access Management
Chai Chee, Singapore

79

Authentify

Mobile & Phone Based Authentication

Chicago ,

IL

109
Xceedium
Privileged Identity Management
Herndon, VA

141

Courion

Identity & Access Management

Westborough, MA

178

SecureAuth

Secure Access Control

Irvine, CA

209

Okta

Enterprise Identity Management

San Francisco, CA

210

Ping Identity

Identity & Access Management

Denver, CO

226

CA Technologies

Enterprise IT Security

New York, NY

228
Mycroft
Identity & Access Management
New York City, NY
239
Protected Networks
Identity & Access Rights Management
Berlin, Germany

242

Avatier

Identity Management

San Jose, CA

245

OneLogin

Enterprise Identity Management

San Francisco, CA

247
Radiant Logic
Enterprise Identity Management
Novato, CA
286
Lieberman Software
Privileged Identity Management
Los Angeles, CA

359

Dell SecureWorks

Managed Security Services

Atlanta, GA

442

ForgeRock

Open Source Identity Management

San Francisco, CA

481

AlertEnterprise

Physical Identity & Access Management

Fremont, CA
You can check out the Cybersecurity 500 list in full, with descriptions for each vendor, here.

And watch this for the 10 Best Resources for Evaluating IAM solutions:

Latest posts by Jeff Edwards
(see all)