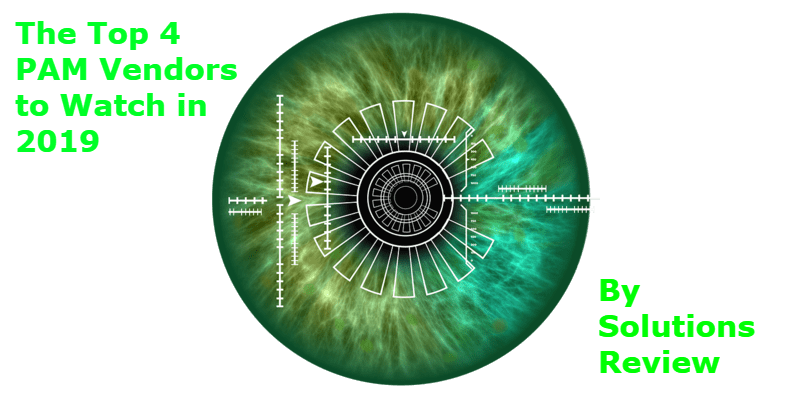 With the right credentials in hand, hackers and insider threats can wreak untold havoc on your network, steal your most valuable data, siphon your hard-earned funds, and conceal their malicious activities from your threat detection solutions.
Therefore, hackers tend to target credentials. In particular, hackers target privileged credentials—those credentials capable of accessing the most sensitive of sensitive data and with the most unrestricted enterprise network access.
The reasons why hackers target these privileged accounts are self-evident. However, enterprises give hackers another reason to target privileged users' credentials: vulnerability.
The numbers speak for themselves:  
80% of security breaches involve privileged credentials, according to Forrester Research.




62% of enterprises fail to provision for privileged access accounts according to Thycotic.

65% of enterprises allow for the unrestricted, unmonitored, and shared use of privileged accounts, according to Gartner.
These findings only scratch the surface of what privileged credentials can do in the wrong hands. Some of the most devastating breaches of 2018 were the result of unchallenged privileges, including the Marriott Breach. Your enterprises thus must deploy a Privileged Access Management Solution in order to properly fortify and manage all of your super-users' permissions.
With 2018 coming to a rapid close, enterprises are examining their overall cybersecurity and identity strategies as regards their privileged users. Hence the Solutions Review Top 4 PAM Vendors to Watch in 2019 list.
Here are our selections:    
Of the Vendors Overall
An unexpected commonality among the 4 PAM Vendors to Watch in 2019 emerged during the writing process. Technology research and analysis firm Gartner named all of them "Leaders" in their very first Privileged Access Management Magic Quadrant report. This is coincidental. However, receiving this kind of recognition certainly deserves mention as a key reason for enterprises to keep an eye on how these vendors progress in 2019.
BeyondTrust
Like the other PAM Vendors to Watch in 2019, BeyondTrust has had quite the 2018. Bomgar, a fellow privileged access management provider, acquired them; instead of absorbing BeyondTrust into its portfolio, Bomgar chose to adopt the BeyondTrust name. Earlier in the year, Bomgar acquired another privileged identity vendor, Lieberman Software. Therefore, BeyondTrust will soon boast the capabilities and expertise of three prominent PAM vendors.    
That alone makes BeyondTrust worth mentioning. In addition, BeyondTrust was named a Leader in the Forrester Wave for Privileged Access Management in 2018 and in the Gartner MQ before the announcement of its acquisition. 2019 will see the new shape and power of BeyondTrust. Already it's full of promise.    
CA Technologies
CA Technologies' PAM services are still quite new to the market, compared to its competition. However, they've already carved out a prominent place for themselves, especially with their recognition in the Gartner MQ. Even before that, Broadcom's acquisition of CA Technologies warranted their inclusion in the PAM Vendors to Watch in 2019 list.
The acquisition, still quite recent, has provoked some questions about what the future holds for CA Technologies. However, the vendor is as strong as ever. If anything, they look poised for huge gains in 2019.
CyberArk
Based out of Israel, CyberArk accolades include being named a Leader in the 2018 Forrester Wave Report for Privileged Identity Management because of its password vaulting capabilities. More than that, however, CyberArk spent 2018 innovating their privileged access management capabilities. They've announced new offerings including Privileged Access Security as a Service, a SAP certified privileged access security solution, and advanced privileged session management for the cloud.
CyberArk's innovation and dedication will put them in an excellent position to dazzle in 2019.  
Centrify
Of the PAM Vendors to Watch in 2019, few had year Centrify did.
In the last weeks of 2018, Centrify separated into two separate solutions providers: Centrify for privileged access management and privileged identity management and Idaptive for IDaaS offerings. The split allows Centrify to focus exclusively on improving their already considerable privilege management capabilities. In addition, Centrify has garnered significant recognition across the identity access management field in 2018. They've been recognized by Gartner's Magic Quadrant for Access Management, Gartner's Access Management Critical Capabilities, Gartner's Peer Insights Customers' Choice for Access Management, Worldwide, and named as a Leader in Privileged Identity Management by Forrester Research.  
What Centrify will accomplish in 2019 will prove fascinating to watch.

Latest posts by Ben Canner
(see all)