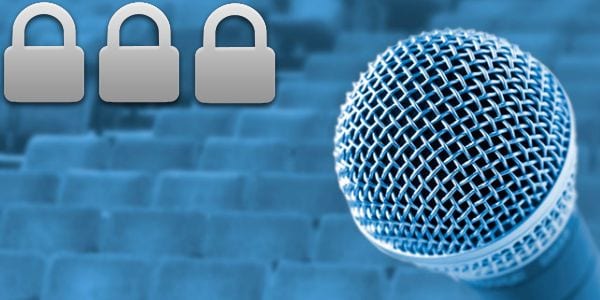 dentity and access management (IAM) is one of the hottest, most important areas in information security today, and it's also one of the fastest going business segments in IT. Federated identity, single sign-on, audit and compliance, cloud security, IAM, IDM, IDaaS — it can all get a little dizzying.
Here at Solutions Review, we do our best to provide IT professionals with the top IAM best practices, news and buyer's guides, but sometimes you need a little extra push, the kind you can only get in person.
We understand, and that's why we've created this list of the top IAM conferences for Fall 2015. If you're looking for top-notch speakers, vendor demos, and networking opportunities, then these should be your go-to events, so check them out:
Gartner Identity and Access Management Summit 2015
Date: December 7-9, 2015
Location: Las Vegas, NV
Notable Speakers/Vendors: Gartner analysts, research directors and fellows
Today's IAM delivers more than security and efficiency. The best IAM programs support digital business transformation by improving agility and the user experience. At this year's summit, you'll learn how to craft and implement an IAM vision and strategy for the digital age.
Gartner IAM Summit was designed for individuals in the following roles: IAM Leaders, IAM Architects, and Security Leaders.
Attendees will attend round table discussions and one-on-one meetings with Gartner analysts.
RSA Charge 2015
Date: October 21-23, 2015
Location: Chicago, IL
Notable Speakers/Vendors: Steely Dan Founding member and Security expert Jeffrey Baxter
RSA Charge (formerly RSA Global Summit) is an exclusive user experience that brings together and harnesses the innovative power of RSA customers, partners, and employees.
The event's exciting and electrifying atmosphere attracts and encourages security and GRC's industry's best and brightest to share wisdom and experiences, celebrate successes, forecast future challenges and contribute valuable insight on the latest technologies. After experiencing an infusion of innovative ideas that inspire action, our attendees are empowered to charge forward and tackle our industry's toughest challenges.
ForgeRock Identity Summit Series—Europe
Date: October-November 2015
Location: Multiple
Notable Speakers/Vendors: Varies
At the ForgeRock Identity Summit series, you'll learn to make identity the center of the customer experience through networking with industry-leading analysts and businesses, and speeches from top CIOs, CDOs, and CISOs who are embracing digital identity.
Attendees can expect interactive expert panels and keynote speeches, sessions on customer's digital transformations, and tips for a strategy on building and omnichannel experience for customers.
Black Hat Europe
Date: November 10-13, 2015
Location: Amsterdam, Netherlands
Notable Speakers/Vendors: TBA
Black Hat Conferences are perfect for those with a technical predilection. These events are famous for showcasing the latest and greatest advances in security techniques and technology, as well as exposing security flaws and vulnerabilities.
Black Hat Europe is mostly geared towards topics such as "infrastructure hacking" and "offensive IOT exploitation," but also features some technical tracks that could be extremely useful to the Identity professional, such as courses on social engineering and network monitoring.
ASIS 2015
Date: September 28-October 1, 2015
Location: Anaheim, CA
Notable Speakers/Vendors: TBA
ASIS 2015 is great for those looking for a broader view of the security field in 2015. ASIS looks beyond information security to a wide range of topics including physical security, supply chain security, terrorism and industry-specific technology such as oil and gas security. Of course, information security tracks are present as well.
With more than 200 operational and information security education sessions covering the full range of issues, from counter-terrorism to malware to threats from unmanned vehicles, attending ASIS 2015 is a great way to get a broader sense of perspective on your place in the global security landscape.

Latest posts by Jeff Edwards
(see all)