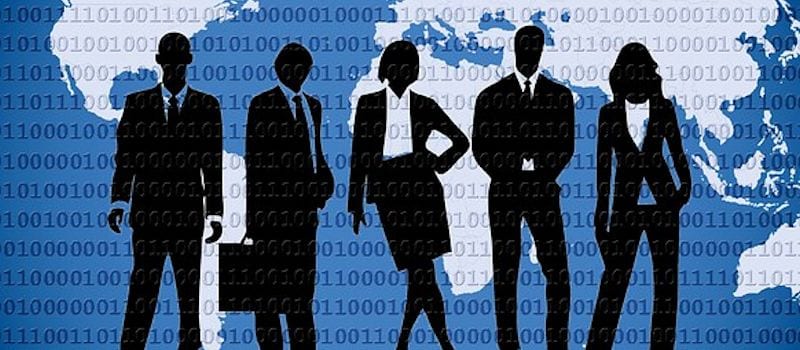 The New Year is in full swing and enterprises are taking a look at predictions for the Enterprise Mobility Management (EMM) space and figuring out how they can implement best practices and other insights gained from those predictions.
According to a new report from Strategy Analytics Mobile Workforce Strategies (MWS) centered on EMM predictions, several new key trends will emerge in 2017, including a focus on unified work-spaces. Taking these predictions seriously allows IT decision makers to plan for the year ahead.
"The enterprise mobility ecosystem is being reshaped by digital transformation. The maturity of mobility has led to dramatic business innovation and the 'Unified Digital Workplace' is one of the key trends in the enterprise mobility space in 2017. Mobility professionals must merge their processes into overall IT planning and operations to create the foundation of the digital workplace," Senior Analyst of Mobile Workforce Strategies Gina Luk said in a release.
The report also identified several additional key trends for 2017, including Mobile and End User Computing (EUC) convergence, which further solidifies that unified work-spaces will grow in popularity this year; the "cloudification" of the enterprise; and the ballooning of artificial intelligence (AI). A rise in experimenting with emerging technologies in business environments is also an expected trend, and AI will certainly fall under that umbrella.
Machine learning is reportedly forecasted to become the norm and the space will see an uptick in enterprise mobile attacks and vulnerabilities. Those attacks should lead to a trend of adding more mobile security tools on top of EMM platforms, according to the report. Mobile applications are becoming more complex, which also means we'll be entering a new app economy in 2017.
Widget not in any sidebars
"In general, enterprises can expect mobile solutions to become more integrated and robust in 2017, as mobile computing becomes the norm and in many ways, supplants traditional client/server and PC/desktop computing models of the past. Real business success, or failure, will hinge on how enterprise IT teams proceed with mobile technology in 2017," Executive Director of Enterprise Research at Strategy Analytics Andrew Brown said.
An article in cio.com references a few other trends, including that companies will embrace Andriod devices. Research Director at Gartner Chris Silva, who was part of creating Gartner's 2017 Magic Quadrant for EMM report, says Android will see some growth this year in the enterprise. He cited Android for Work and Pixel devices as signs that organizations will start looking to Android more and more.
General Manager of RedHat Mobile Clare Grant told cio.com that she sees wearables making a name for themselves in the enterprise this year.
"As enterprises start extending wearables for B2E workflows and find more use cases targeting consumers, we expect that concerns over their management and data access will arise as it did in the early days of smartphones. Evidence of this is seen in Samsung announcing their EMM for wearables," Grant told cio.com.
And Bring Your Own Device (BYOD) policies will either need to be updated or changed completely as companies are finding it hard to implement them completely.
"As the number of apps in the enterprise app catalogs grow, and with them, the number of places on a device that enterprise data can be stored, a need to manage the whole device through traditional MDM has driven many organizations back to corporate owned devices," Silva says.
Stay with us for updates on these trends should they become available. And don't forget to follow us on Twitter, Facebook and LinkedIn.