The 6 Best Mobility Management Courses on Pluralsight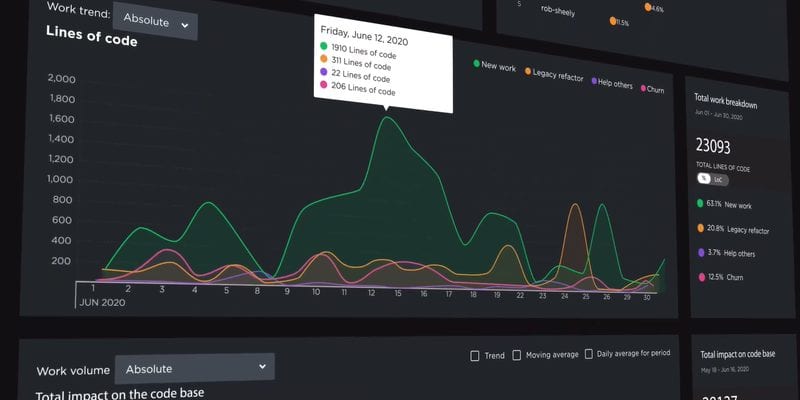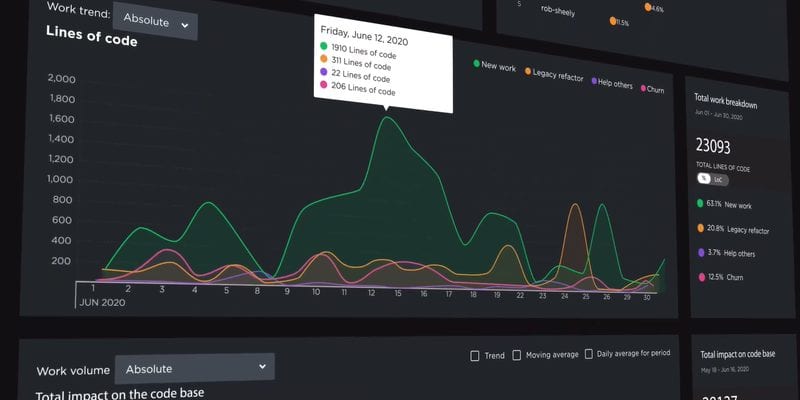 Solutions Review compiled the top mobility management courses on Pluralsight for mobile device and IT administrators of all skill levels.
Mobility management skills are in high demand among organizations that are looking to operate and maintain their organization's mobile devices. The pandemic and subsequent 'new normal' of remote work are furthering demands for these skills. Many are turning to online learning platforms to up their game and acquire the mobility management skills most likely to help them stand out. And whether you are looking to acquire those skills for work or for play, this collection of Pluralsight mobility management courses will help you learn the ropes so you can pilot some of the most widely used tools in no time!
With this in mind, the editors at Solutions Review have compiled this list of top-rated Pluralsight mobility management courses to consider taking. This platform is perfect for those looking to take multiple courses or acquire skills in multiple different areas, or for those who want the most in-depth experience possible through access to entire course libraries or learning paths. In sum, Pluralsight offers more than 7,000 expert-led video courses.
Note: We included courses that had a 4.5-star rating or higher and at least 10 student reviews.
Click GO TO TRAINING to learn more and register.
---
"Aspiring computer technicians must be familiar with the wide world of mobile devices. In this course, Computer Fundamentals: Mobile Devices, you will learn foundational knowledge of configuring, securing, equipping, networking, and synchronizing mobile devices. First, you will see the hardware components of laptops and tablets, including memory, storage, system board, and display. Then, you will discover procedures for performing field upgrades and repair. After that, you will explore the different connectors and ports on today's laptops, tablets, and phones, as well as the accessories that make them more convenient and practical. Next, you will be shown how to configure both wired and wireless network connectivity and set up e-mail on portable devices. Finally, you will delve into how to ensure that settings and preferences are consistent across multiple computers, and back up data files for safety and disaster recovery. When you are finished with this course, you will have the skills and knowledge of mobile computing needed to configure and support laptop, tablet, and smartphone users in a business environment."
---
"Enterprises often use consistent software settings to facilitate installation and troubleshooting of operating systems and application software. In this course, Computer Fundamentals: Software Troubleshooting, you will learn how to diagnose software issues and how to protect systems against malware. First, you'll learn how to fix common Windows boot problems along with how to fix common mobile device operating system configuration issues. Next, you'll gain insight as to how mobile devices can be hardened from a centralized tool. Finally, you'll discover how to identify malware types and take steps to prevent and eradicate malware. When you're finished with this course, you'll have the skills necessary to solve software issues and harden mobile devices.
---
"The exploration in this learning path has taken us through the enrollment process as well as the broad array of configuration options that Microsoft Intune provides. What hasn't been covered yet, though, are the apps users need to access company data. Understanding the deep detail of app delivery to Windows, iOS, and Android devices is the topic for this final course. In this course, Deploy Apps with Microsoft Intune, you'll dig into the techniques for installing apps across each of our primary device types."
---
"Mobile devices have changed the way we use IT-services fundamentally over the last few years, but from a business perspective, these consumer-focused devices carry substantial risks and are open to many security threats. This course creates awareness of the many common security threats for businesses in mobile scenarios, and delivers pragmatic approaches to secure your enterprise."
---
"Microsoft's Intune platform is a full-featured and enterprise-ready solution for managing internal and external, as well as corporate- and personally-owned devices. For the broad range of possible device ownership and corresponding risk situations every modern company needs to be concerned about, Microsoft Intune delivers a flexible platform for protecting data and managing risk when you don't necessarily always have full control. In this course, Introduce Microsoft Endpoint Manager and Prepare Microsoft Intune, you will first be introduced to the major topics to be discussed in this extensive learning path on Microsoft Intune. Next, you will explore deeply the details on how to build your own lab environment for following along. Finally, you will learn about Microsoft Intune's architecture and its relationship with Microsoft Endpoint Manager. By the end of this course, you will be ready to jump into the rest of this comprehensive Microsoft Intune learning path."
---
"Mobile devices are one of the largest security risks for organizations today, and the number of mobile devices continues to grow. In this course, Mobile Device Management – The Big Picture, you'll gain an understanding of what mobile device management (MDM) is and how you can use it, enabling you to choose and implement an MDM solution successfully. First, you'll learn why you need MDM. Next, you'll explore what you're able to configure, control, and secure with MDM. Finally, you'll gain valuable insights that will improve the quality and efficiency of your MDM implementation. When you're finished with this course, you'll have the knowledge and skills needed to create an effective and secure user experience on your mobile devices."
---
Solutions Review participates in affiliate programs. We may make a small commission from products purchased through this resource.
---
Looking for more info on the benefits of mobility management? You should check out our free Mobility Management Buyer's Guide. We profile the top vendors in the mobility management field, list their key capabilities, and determine our Bottom Line for each.
Check us out on Twitter for the latest in Enterprise Mobility news and developments!
Latest posts by Daniel Hein
(see all)