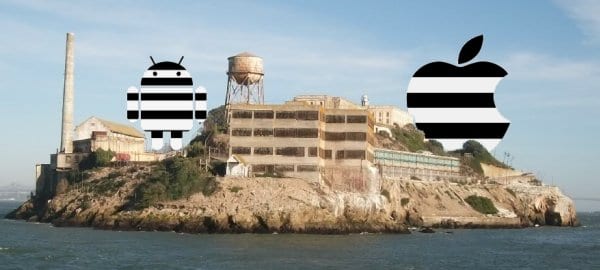 Ransomware is constantly making headlines, and some have even referred to it as an epidemic. Enterprises and individuals across the nation lost over $325 million because of it just last year. Prevent your business from being attacked with a Mobile Device Management (MDM) solution; it's a key component in protecting your business from ransomware wielding cybercriminals.
An MDM tool is more important now than ever before, given the rise in cyber threats. A new form of malware was just recently exposed; it's targeting Android devices and uses the "Towelroot" exploit to spread the ransomware, according to an article from the Computer Technology Review.
This malware, Dogspectus, installs itself, making it much more dangerous than other types of malware that require a download. It eventually demands payment in iTunes gift cards, the article reported.
It went on to say that there are four vital parts of a Mobile Device Management tool that can save your business from being attacked:
Virtual Fencing –An MDM solution uses locations, Wi-Fi Service Set Identifiers, and time to create the borders and secure data. You can set up a "fence trigger" to be notified when the device enters of leaves the borders.
Reporting – Reporting allows for statistics on all company-owned devices to be turned into insights and help protect and enhance your business.
Mobile Web Security – This part of an MDM solution enables you to block keywords, domains and more.
Flexible Policies – Policy flexibility is also a key part of the MDM pie; it allows users to apply policies to a team to prevent losing data.
You can never be armed with enough information when it comes to ransomware and protecting your business. Check out one of our infographics that highlights the stages of an attack, plus our ransomware survival guides.