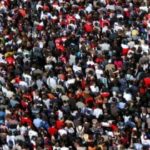 By 2018 there will be more than 1 billion employee-owned mobile devices in the workplace, according to a new study from leading technology analysis firm Juniper Research.  By 2018, 35 percent of consumer owned smartphones and tablets will be used in the workplace.  Juniper announced the findings of the report on November 19.
The report, "Mobile Security: BYOD, mCommerce, Consumer & Enterprise 2013-2018," says that BYOD is a convenient and satisfactory practice for employees.  However, the report also indicates that BYOD presents significant security threats.
The Mobile Security report predicts that by the end of 2018, 40 percent of global mobile security sales revenue will be from software.  "This will be driven primarily by increased consumer awareness of available security solutions and – critically – of the risks posed by fraud and malware to data stored on and accessible via their smartphones and tablets," the report says.  According to the report, more than 50 percent of mobile devices in the United States will have security apps installed on them by the end of 2018.
BYOD will have a significant impact on the global business landscape over the next five years.  With the rise of BYOD, security risks and threats will have to be addressed in order to ensure the safety of confidential employee information.  If the Juniper Research report is accurate, BYOD will play an integral role in industries such as: financial services, government, and healthcare.
Click here to read the Juniper Research press release about the new BYOD report: