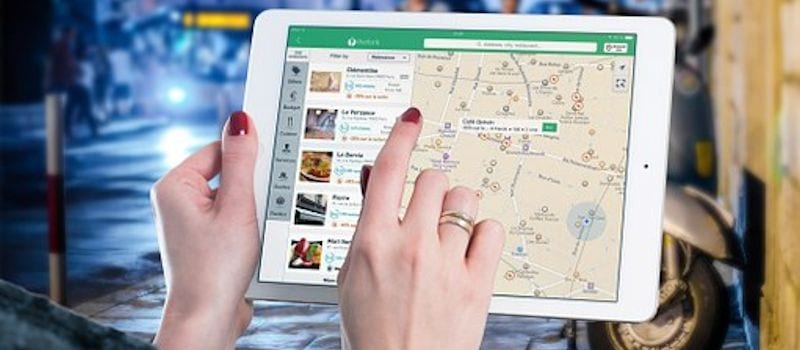 The age of digital transformation is upon us and organizations are implementing mobile-first strategies every day. If your business is looking to do the same, or you just need to future-proof your plan for managing the mobile devices within your organization, use this roadmap as a resource.
Deploying a unified and user centric platform
If you're in the process of implementing a mobility management tool and still in the research phase, take a look at our Buyer's Guide for this space, which features an overview of the market, top vendor profiles and questions to ask. The guide was designed to help you find the right solution for your business, and many reportedly benefit from a tool that is unified and user centric.
Choosing the right tool is only half the battle; you'll also need a strategy for your platform to achieve continued success. Choosing a policy for your staff and whether they will be using personal or corporate devices is critical in this process. The rise in popularity of Bring Your Own Device (BYOD) to work policies enabled many organizations to streamline operations and give productivity a boost. However, by 2019, 85 percent of enterprises will offer a Choose Your Own Device (CYOD) program as their default device policy, according to VMWare. Corporate Owned Personally Enabled (COPE) policies are also in play within the enterprise, which some say are a happy medium given that they allow companies to provide employees with devices, but staff members can use them as if they were personally-owned.
"Businesses must effectively integrate these modern expectations into their mobility strategies in order to maintain a competitive advantage, as the notion of a seamless end-user experience for both customers and employees further establishes itself as a critical component of enterprise mobility in 2017 and beyond," VMWare reported.
It's also vital to know how popular each mobile operating system is, and according to an IDC Report titled Smartphone OS Market Share, 2016 Q3, at the end of the third quarter last year, Android devices contributed to 86.8 percent of the smartphone market share and iOS claimed only 12.5 percent. Windows trailed behind with .3 percent of the total market share.
Mobile security is key
A unified platform allows businesses to streamline different mobile devices throughout an enterprise, but that creates new points that need to be secured in order to prevent a breach. Organizations should not overlook the risk that employees' unmanaged devices represent, according to VMWare. And while they may not know it, employees' activity could be detrimental to corporate data.
"In their report, 'Application Security in the Changing Risk Landscape,' F5 and the Ponemon Institute warn
that the majority of modern security attacks are aimed at user identity and applications, and these application-layer attacks are typically 63 percent harder to detect and 67 percent more difficult to contain than network-level attacks," VMWare reported.
As organizations transition to apps and data to mobile cloud-based platforms, it will be more and more clear that the enterprise needs to deploy a unified platform with an intelligent security solution that includes endpoint analysis for threat detection.
Maximize business process efficiencies with IoT
The IoT has taken mobility to another level, according to VMWare.
"With their cloud-based infrastructure in place, one of the biggest opportunities will presumably be the value of mobile-driven IoT projects," according to the vendor. "Mobility is already driving enterprises to redefine the way they approach tasks and associate responsibilities. By adding more web-based solutions to the mix, new IoT devices are now redefining traditional business processes with maximized efficiency."
Diving into the IoT code will push innovation forward and in just two years from now, all IoT efforts will reportedly merge with streaming analytics with machine learning trained on data lakes, marts and more.
Utilize intelligent analytics to understand user needs
Big data is becoming more and more widely used and analytics systems will be used to help meet governance standards and add value in many other ways.
"Instant access to the increasing velocity of big data is creating new challenges for IT and business leaders when it
comes to how to leverage and execute decisions based on the information collected. As a result, many companies are incorporating more advanced and predictive analytics apps, a move that will contribute to 65% [sic] faster business decision execution than those using apps without predictive functionality," VMWare reported.
And over the next several years, by 2020, businesses will be able to look closely at vital data and offer insights that can be acted upon. An IDC report claims that moves like those will add $430 billion in productivity wins compared to those who have not relied on analytics as much.
"Simply put, business intelligence has become business critical. An intelligent analytics platform could give companies the tools needed to optimize app license usage, improve business operations, save
money, and add new IT value," VMware's Senior Vice President of Mobile Products Noah Wasmer said.
The mobile cloud
Four out of five enterprises report implementing successful mobile initiatives, VMWare reported. However, many are reportedly experiencing issues with deploying a flexible infrastructure for support.
The need for mobile-based operations is reportedly on the rise and, in turn, more businesses are looking to harness the power of cloud-based services to support their mobility strategies. Spending on cloud services globally is predicted to double from about $70 billion in 2015 to over $141 billion in 2019, the IDC reported. IaaS and PaaS services are expected to grow more than SaaS platforms.
In conclusion, mobility management is vital to the enterprise and necessary for streamlining operations and boosting productivity. Without the proper strategy in place, an organization becomes vulnerable to threats. A new strategy may be necessary for your business and it's important to consider a unified and cloud-based platform as part of that strategy; keep in mind that analytics and security infrastructures can push your business up to another level while keeping it safe.
Now check out these resources that will aid in choosing the best solution for you: