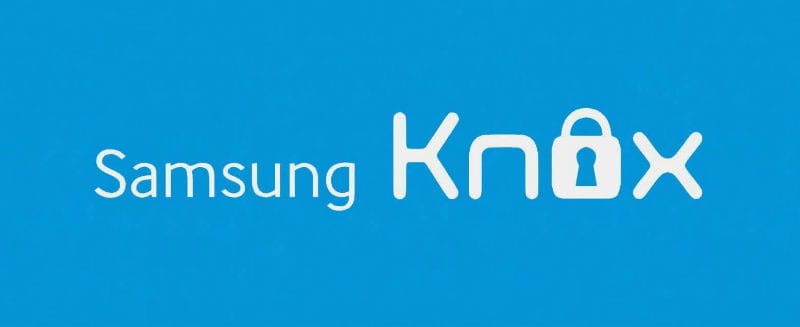 Samsung claims victory over iOS and Android in Gartner's latest mobile report; Mobile Device Security: A Comparison of Platforms. Twelve different mobile OSes went head to head to see which was really the most secure including, BES 10, Windows 8.1 and 10 long with the two latest versions of iOS;  8 and 9, and the latest Android platform.
Samsung Knox 2.6 received the most 'strong' ratings by Gartner Analyst Patrick Hevesi with BlackBerry coming in second. Due to recent holes in the iOS mobile device management, it doesn't come as too much of a shock that Apple's OS for the most trusted devices in enterprise mobility management doesn't come out on top. However, it may be a bit surprising to see Samsung Knox perform so well considering it's not as widely used as some of the other platforms like the MDM features on iOS 9 or Android for Work.
"Samsung prides itself on providing end-to-end solutions that are secured at the core" said Injong Rhee, Executive Vice President and Head of R&D, Software and Services, Mobile Communications Business at Samsung Electronics.  "In today's mobile-first environment, data privacy and protection are the integral components of all mobile applications and services, and KNOX is a ready-made hardware-vaulted security platform on which many mobile applications can be built with strong security and privacy protections on Samsung smartphone hardware.  We're proud that Gartner has evaluated KNOX with the 'Strong' ratings in many aspects of security features."

Widget not in any sidebars

So what exactly is Samsung Knox and why is it not more wide spread throughout the enterprise? According to Thomas Claburn of Information Week;
"In a phone interview Hevesi stressed that every client has different needs and that businesses should identify the risks that are relevant to them before choosing a particular platform. There are obviously drawbacks to everything. Knox has done some really good things, but not all organizations need Knox. Hevesi cited the Knox Warranty Fuse, a one-time programmable fuse that gets triggered if a Knox device is ever booted into an unapproved state. Once the fuse has fired, the device can no longer run Knox, and there's no IT reset switch. The feature may be more trouble than it's worth for administrators."
While Samsung Knox does work with Android for work and other mobility management deployments, it still has a few kinks to be worked out. This triumph for Samsung Knox is another step in the Samsung enterprise mobile progression as they are looking to, one day, move away from Google completely and start powering all Samsung devices with their own OS and software.