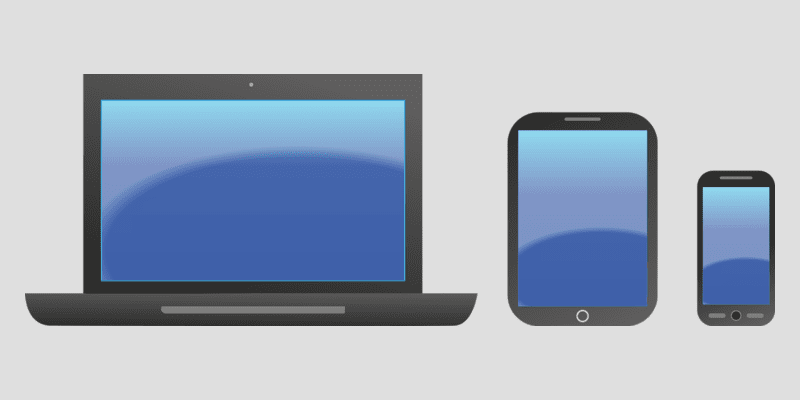 Solutions Review lists the best enterprise mobility management (EMM) solutions of 2019.
What are the best EMM solutions for your business? Mobile devices can bring a countless number of benefits to a business. However, if they aren't properly used and managed, they can also introduce a countless number of risks. Employees can take mobile devices anywhere, and they might connect those devices to unsecure wireless networks, or those devices may be lost or stolen. In addition, enterprises that enact a bring your own device (BYOD) policy run the risk of employees bringing in a device filled with malware or harmful apps. As such, enterprises need to use an enterprise mobility management (EMM) solution to maintain mobile device security and control.
That's why we at Solutions Review have compiled a list of the eight best EMM solutions. We've listed the major features of each solution and the approach they bring to enterprise mobility management and security. These tools should definitely be considered by any enterprise looking for a solution to help them secure and maintain control over the mobile solutions in its infrastructure.
If you want to learn more about the capabilities of enterprise mobility management and what it can bring to your business, our free 2019 MDM Buyer's Guide is the resource for you! The guide contains profiles on the top vendors in the mobility management field and their key features and functions. It also lists questions you should ask yourself and prospective vendors before you choose a solution.
42Gears SureMDM
42Gears SureMDM is an enterprise mobility management solution powered by 42Gears' UEM system. The tool can enroll devices simply by scanning QR codes or performing secure bulk enrollment. It also allows admins to group devices by whatever criteria they choose — geographic location, business purpose, device type, operating system, etc. In addition to device security, provisioning, and health monitoring, the tool also provides UEM analytics to track performance trends and issues.
---
BlackBerry UEM
BlackBerry UEM is a unified endpoint management solution that includes mobile device and application management capabilities. BlackBerry has a focus on mobile security and adaptive artificial intelligence (AI) that can dynamically change security requirements for devices and apps. BlackBerry UEM supports up to 25,000 devices per server and 150,000 devices per domain; supported operating systems include Android, iOS, Windows 10, macOS, and Chrome OS. 
---
FileWave
FileWave is a unified management system that can manage and monitor mobile devices and computers. The solution is compatible with iOS, Android, and Chrome OS devices, allowing end users to access applications and documents that are specific to their individual roles. FileWave also supplies self-healing applications, adaptive BYOD enrollment, and zero-touch updates to make reconfiguring a device or adding new policies easier for enterprises.
---
ManageEngine Mobile Device Manager Plus
ManageEngine Mobile Device Manager Plus is an enterprise-grade enterprise mobility management solution. It can enroll and authenticate corporate and BYOD devices and configure unique profiles for each device type for WiFi, VPNs, and more. The solution detects and reports high risk or non-compliant devices and safeguards your networks with role-based and device-based usage permissions. It can also remotely share and manage documents with connected mobile devices and automatically update them at any time.
If you want to learn more about the benefits of enterprise mobility management and the best EMM solutions, you should

check out our Mobility Management Buyer's Guide

. We profile the top vendors in the mobile device management field, their key capabilities, and our Bottom Line for each.
Miradore Online
Miradore Online is a free-of-charge mobile device management platform that features security, control, automation, and multitenancy capabilities. For mobile device security, Miradore offers strong screen look password requirements, remote data wiping, and storage encryption. You can also configure devices and track their location, as well as deploy, whitelist, and blacklist any application on a phone. Their free plan offers basic mobile device management for an unlimited number of devices.
---
Scalefusion
Scalefusion is an enterprise mobility management solution that supports Android, iOS, Windows 10, and macOS devices. The tool allows for device enrollment through a variety of methods, including email, QR code scanning, Office 365, and ROM-based enrollment. With Scalefusion's Workflows features, administrators can assign dynamic policies to devices and schedule automated repetitive tasks. The EMM suite also features unified communication and call management to help admins control ingoing and outgoing calls.
---
SOTI MobiControl
SOTI MobiControl is an enterprise mobility management solution that offers mobile device and content management. This system offers full device lifecycle management and express enrollment and provisioning based on a number of different methods, including Linux-based devices and IoT devices. MobiControl offers mobile application management and content management, allowing administrators to configure applications and maintain regulatory compliance.
---
VMware Airwatch
VMware Airwatch is an enterprise mobility management and unified endpoint management solution. Airwatch supports bulk provisioning programs and user self-activation, making the on-boarding process easier for enterprises. You can also set device security and data loss prevention policies, as well as manage all endpoints from a single administration console. Admins can also remotely troubleshoot a device by viewing the screen and accessing various functions.
---
Looking for more info on the benefits of mobility management? You should check out our free Mobility Management Buyer's Guide. We profile the top vendors in the mobility management field, list their key capabilities, and determine our Bottom Line for each.
Check us out on Twitter for the latest in Enterprise Mobility news and developments!
Latest posts by Daniel Hein
(see all)