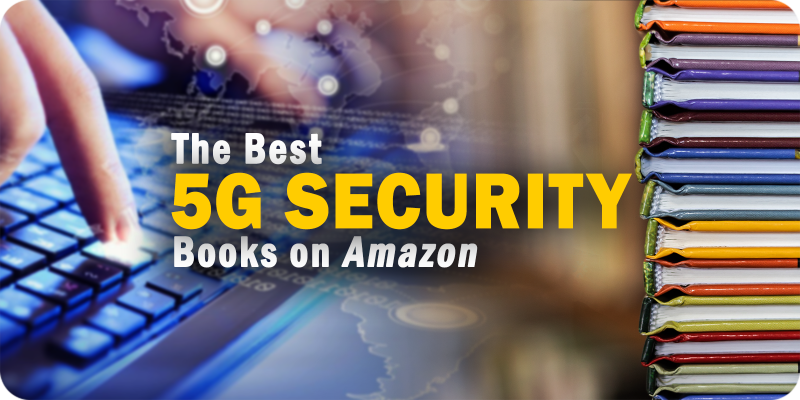 We listed the best 5G network security books on Amazon that you should consider adding to your reading list.
As major mobile carrier companies begin deploying their 5G networks to the public, learning how to properly maintain and secure a 5G network is becoming an increasingly important task. 5G security, in particular, is a critical topic as businesses start integrating 5G-compatible networks and devices into their infrastructure. There are few resources that can match the in-depth, comprehensive detail of one of the best 5G security titles on Amazon.
The editors at Solutions Review have done much of the work for you, curating this list of the best 5G security titles on Amazon. These books have been selected based on the total number and quality of reader user reviews and ability to add business value. Each of the titles listed in this compilation meets a minimum criteria of a 4-star-or-better ranking.
Below, you will find a library of titles from recognized industry analysts, experienced practitioners, and subject matter experts spanning the depths of 5G, network security, and mobile deployments. This compilation includes publications for practitioners of all skill levels.
Note: Titles are listed in no particular order.
6 5G Security Books for Your Bookshelf
---
OUR TAKE:
This is the second edition of this book, covering the new updates for 5G NR with Release 16 in June 2020. The authors have been involved in mobile network study for Ericcson Research since the launch of 3G.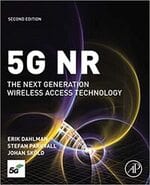 Description: 5G NR: The Next Generation Wireless Access Technology, Second Edition, follows the authors' highly celebrated books on 3G and 4G and provides a new level of insight into 5G NR. After background discussion of 5G, including requirements, spectrum aspects, and the standardization timeline, all technology features of the first phase of NR are described in detail. The book covers the NR physical-layer structure and higher-layer protocols, RF and spectrum aspects, and co-existence and interworking with LTE. The book provides a good foundation in NR and different NR technology components, giving insight into why a certain solution has been selected.
---
OUR TAKE:
Christopher Cox is an expert in 3G, 4G, and 5G communications, being involved with mobile communications since 2000. As a professional technical trainer and consultant in mobile telecommunications, Cox set up Chris Cox Communications in 2004.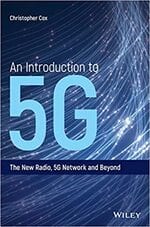 Description: Written by a noted expert on the subject, An Introduction to 5G: The New Radio, 5G Network and Beyond offers an introductory system-level guide to 5G, including the use cases and requirements of the 5G system and the new features that are introduced in Releases 16 and 17. An Introduction to 5G is written for engineering professionals in mobile telecommunications, for those in non-technical roles such as management, marketing and intellectual property, and for students. It requires no more than a basic understanding of mobile communications, and includes detailed references to the underlying 3GPP specifications for 5G. The book's approach provides a comprehensive, end-to-end overview of the 5G standard, which enables readers to move on with confidence to the more specialized texts and to the specifications themselves.
---
OUR TAKE:
Written by a selection of authors and researchers at Ericsson involved in developing current 5G standards, this book delivers a rundown of 5G network architecture, core 5G concepts, and 5G cloud and radio technologies.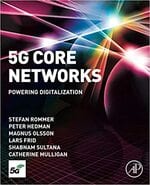 Description: 5G Core Networks: Powering Digitalization provides an overview of the 5G Core network architecture, as well as giving descriptions of cloud technologies and the key concepts in the 3GPP rel-15/16 specifications. Written by the authors who are heavily involved in development of the 5G standards and who wrote the successful book on EPC and 4G Packet Networks, this book provides an authoritative reference on the technologies and standards of the 3GPP 5G Core network. Learn the differences between the 5G core network and previous core network generations, how the interworking with previous network standards is defined, and why certain functionality has been included and what is beyond the scope of 5G core.
---
OUR TAKE:
This book delivers solid insights into the opportunities that 5G brings and its potential business impact. The trio of authors have previously been involved in designing some of the top 5G-related projects in Europe, including METIS.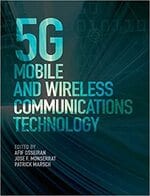 Description: Covering everything from the most likely use cases, spectrum aspects, and a wide range of technology options to potential 5G system architectures, it is an indispensable reference for academics and professionals involved in wireless and mobile communications. Global research efforts are summarised, and key component technologies including D2D, mm-wave communications, massive MIMO, coordinated multi-point, wireless network coding, interference management, and spectrum issues are described and explained. The significance of 5G for the automotive, building, energy, and manufacturing economic sectors is addressed, as is the relationship between IoT, machine-type communications, and cyber-physical systems.
---
OUR TAKE: For networking and mobile professionals interested in learning about 5G RAN, this is the resource for you. The book goes beyond the basics of 5G networks and security and curates knowledge on 5G RAN and the business opportunities it presents.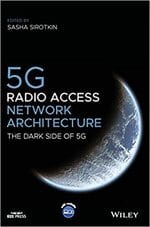 Description: With 5G deployments coming up, there is a desire to re-think the RAN architecture. Written by industry insiders with state of the art research at their fingertips, this book describes the Radio Access Network (RAN) architecture, starting with currently deployed 4G, followed by the description of 5G requirements and why re-thinking of the RAN architecture is needed to support these. Based on these considerations, it explains the 5G RAN (also referred to as NG-RAN) network architecture, defined in 3GPP, O-RAN, and Small Cell Forum. The aim is not merely to cover relevant standards and technologies as a purely academic exercise (although a significant part of the book is dedicated to these), but to augment these by explanations about why certain standards decisions have been made and how various NG-RAN architecture options can be deployed in real networks.
---
OUR TAKE:
The book examines 5G networks in relation to the Internet of Things; it looks at how IoT devices affect 5G networks and mobile security as well as 5G business models for telecommunication service providers and vertical industries.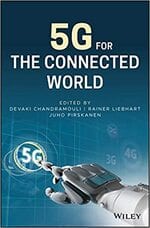 Description: Much is being said regarding the possibilities and capabilities of the emerging 5G technology, as the evolution towards 5G promises to transform entire industries and many aspects of our society. 5G for the Connected World offers a comprehensive technical overview that telecommunication professionals need to understand and take advantage of these developments. The book offers wide-ranging coverage of the technical aspects of 5G (with special consideration of the 3GPP Release 15 content), how it enables new services and how it differs from LTE. This includes information on potential use cases, aspects of radio and core networks, spectrum considerations, and the services primarily driving 5G development and deployment. The text also looks at 5G in relation to the Internet of Things, machine to machine communication and technical enablers such as LTE-M, NB-IoT and EC-GSM.
---
Solutions Review participates in affiliate programs. We may make a small commission from products purchased through this resource.
---
Looking for more info on the benefits of mobility management? You should check out our free Mobility Management Buyer's Guide. We profile the top vendors in the mobility management field, list their key capabilities, and determine our Bottom Line for each.
Check us out on Twitter for the latest in Enterprise Mobility news and developments!
Latest posts by Daniel Hein
(see all)