The Best Mobile and Internet of Things Events to Attend in 2020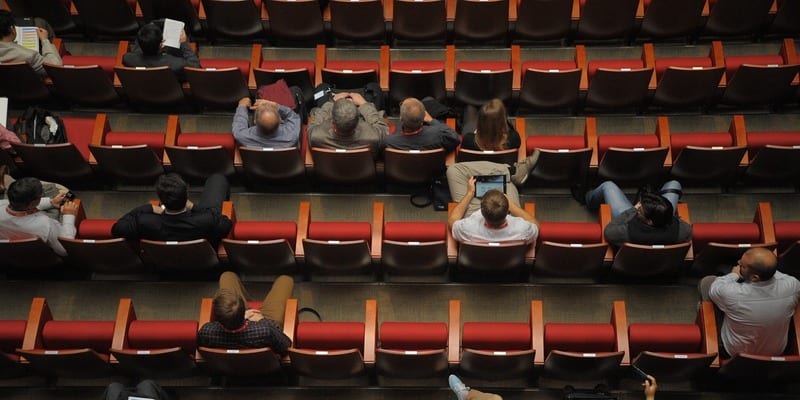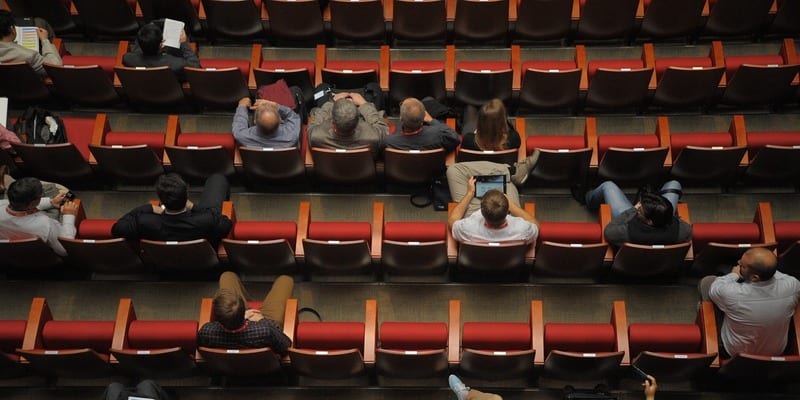 What are the best mobile and Internet of Things (IoT) events to visit in 2020? Tech conferences are some of the best places to learn about what's happening in a specific technology field. Not only are you able to hear the top tech experts speak, but you can network with professionals with an abundance of combined technical and operational knowledge.
As 2020 is already in full swing, we're looking to the future to list 11 can't-miss events and conferences centered around mobile devices, mobile apps, and IoT devices. These events cover every corner of the globe and span the entire year. We've also included links to each conference's website so you can find more information or book your ticket!
IoT Evolution Expo
WHERE: Fort Lauderdale, Florida, USA
WHEN: February 11th – 14th
"Participate in over 120 business and technology IoT conference sessions, workshops and keynotes. Meet with hundreds of key suppliers on the IoT trade show floor. Explore the industries and verticals where IoT is powering the most disruption and opportunity. Plus, discover advances in edge computing, machine learning and AI; and understand the role these technologies play in ushering in the new age of digital transformation."
You can find out more info here!
---
Mobile World Conference Barcelona
WHERE: Barcelona, Spain
WHEN: February 24th – 27th
"MWC is the largest mobile event in the world, bringing together the latest innovations and leading-edge technology alongside today's most influential visionaries. Explore the potential of Limitless Intelligent Connectivity at MWC as industry influencers share their experiences and vision for the future of innovation."
You can find out more info here!
---
Industry of Things World USA
WHERE: San Diego, California, USA
WHEN: March 12th – 13th
"Coming back for the 5th year, Industry of Things World USA is the only event running over 3 days that focuses on the impact of the industrial IoT on business models, manufacturing processes and operations across all major industries. This event is part of the award-winning Industry of Things World global event series and has turned into the meeting point for senior executives wanting to deepen their knowledge and broaden their network in the Industrial Internet. With a special focus on automation, M2M communication, interoperability, new business models, predictive maintenance, industrial data analytics and cognitive manufacturing this is the must-attend industrial event for 2020."
You can find out more info here!
---
CodeMobile Developer Conference
WHERE: London, England, UK
WHEN: April 28th – 29th
"CodeMobile is a UK developer conference that has been created by developers who love creating apps in the mobile space. It's an opportunity to network, collaborate and share ideas with other like minded developers who work with either iOS or Android. Over two days there will be 25 in-depth technical talks focusing on Swift, Kotlin, Java, Accessibility, Tools, UI/UX, Testing, Automation, TDD/BDD, API's, Frameworks, Standards and Techniques."
You can find out more info here!
---
App Builders 2020
WHERE: Lugano, Switzerland
WHEN: May 11th – 12th
"One of the biggest European conferences about mobile technologies taking place in the heart of Europe. Get inspired by talks from the best brains of the mobile industry. We are a small distributed team with a big passion to create conferences for the community. We organized more than 6 conferences for mobile developers since 2016 with a total of over 1000 attendees from all over the world. You can be sure that we will do our best to create the best experience possible."
You can find out more info here!
---
Wearedevelopers World Conference
WHERE: Berlin, Germany
WHEN: May 28th – 29th
"Developers are taking charge of the world in which they create, apply and disrupt our society. This is your chance to learn from industry leaders and gain the skills needed for the future. Speakers from around the world will provide their professional insights on the current and future trends that will keep you up to date with the skills needed for the field's accelerating pace."
You can find out more info here!
If you want to learn more about how you can protect your company's mobile devices, you should

check out our Mobility Management Buyer's Guide

. We profile the top vendors in the mobility management field, list their key capabilities, and note our Bottom Line for each.
WWDC19
WHERE: San Jose, California, USA
WHEN: June 3rd – 7th
"Immerse yourself in over 100 technical and design-focused sessions presented by Apple engineers to help you build the next generation of apps using newly announced Apple technologies. Get in-depth details on how to implement new features, directly from the engineers who helped build the latest advances in Apple platforms. Receive guidance on the fundamentals, suggestions for coding issues, and more."
You can find out more info here!
---
droidcon Berlin
WHERE: Berlin, Germany
WHEN: July 1st — 3rd
"droidcon Berlin is where the industry's leading Android experts converge to support the Android platform and create a strong network for developers and companies. Starting with 300 attendees in 2009, we will attract well over 1200+ developers in 2020."
You can find out more info here!
---
360|iDev 2020
WHERE: Denver, Colorado, USA
WHEN: August 16th – 19th
"We think that events are reflections of the organizers. We love community. We love bringing people together to make magic happen. That's why people come to 360|iDev, that's why we do 360|iDev. We started 360|iDev to support the iOS community. To foster that specialness that comes from the magic that comes from cool people all in the same room. People are constantly telling us how much the conference changed their lives. They found a new full-time gig, or they got the inspiration to go indie and build the game or app they've been dreaming of. They got hired at Apple. And much more."
You can find out more info here!
---
Open Mobile & Digital Experience Summit
WHERE: West Coast, USA
WHEN: November 2020
"The Open Mobile & Digital Experience Summit brings together 300+ brands to debate and design the strategies that deliver long-term digital customer acquisition, retention – and growth. It's time to delight your customers, and thrive – join us in 2020!"
You can find out more info here!
---
IEEE Global Communications Conference 2020
WHERE: Xinyi District, Taiwan
WHEN: December 7th – 11th
"IEEE Global Communications Conference (GLOBECOM) is one of the IEEE Communications Society's two flagship conferences dedicated to driving innovation in nearly every aspect of communications. Each year, more than 2,900 scientific researchers and their management submit proposals for program sessions to be held at the annual conference. After extensive peer review, the best of the proposals are selected for the conference program, which includes technical papers, tutorials, workshops and industry sessions designed specifically to advance technologies, systems and infrastructure that are continuing to reshape the world and provide all users with access to an unprecedented spectrum of high-speed, seamless and cost-effective global telecommunications services."
You can find out more info here!
---
Looking for more info on the benefits of enterprise mobility management? You should check out our free 2019 Mobility Management Buyer's Guide. We profile the top vendors in the mobile device management field, their key capabilities, and our Bottom Line for each.
Check us out on Twitter for the latest in Enterprise Mobility news and developments!
Latest posts by Daniel Hein
(see all)