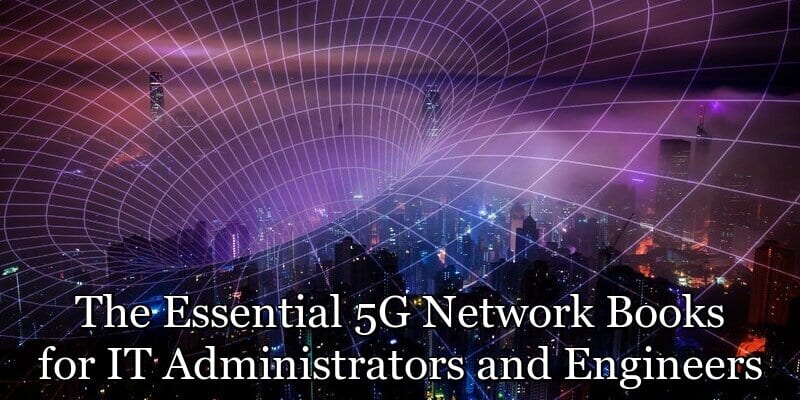 Solutions Review compiles the most essential books on 5G networks that any IT administrator or network engineer needs to add to their reading list.
Knowing how to properly manage and secure your 5G networks is critical for IT administrators and engineers. Books, whether hardcover or digital, are an excellent source for people looking to learn about a specific field of technology, and 5G is no exception. We've listed the top 5G network books that you should add to your reading list. These books are intended for beginners and experts alike and are written by authors with proficiency and/or recognition in 5G network management.
Looking for more information on mobile security and mobility management vendors? Our free Buyer's Guide contains profiles on the top vendors in the mobility management field and their key features and functions. It also lists questions you should ask yourself and prospective vendors before you choose a solution.

by Stefan Rommer, Peter Hedman, Magnus Olsson, Lars Frid, Shabnam Sultana, and Catherine Mulligan
"[This book] provides an overview of the 5G Core network architecture, as well as giving descriptions of cloud technologies and the key concepts in the 3GPP rel-15/16 specifications. Written by the authors who are heavily involved in development of the 5G standards and who wrote the successful book on EPC and 4G Packet Networks, this book provides an authoritative reference on the technologies and standards of the 3GPP 5G Core network."
---
by Jyrki T. J. Penttinen
"Continuing the tradition established in his previous publications, Jyrki Penttinen offers 5G Explained as a thorough yet concise introduction to recent advancements and growing trends in mobile telecommunications. In this case, Penttinen focuses on the development and employment of 5G mobile networks and, more specifically, the challenges inherent in adjusting to new global standardization requirements and in maintaining a high level of security even as mobile technology expands to new horizons."
---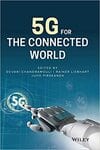 by Devaki Chandramouli, Rainer Liebhart, and Juho Pirskanen
"5G for the Connected World offers a comprehensive technical overview that telecommunication professionals need to understand and take advantage of these developments. The book offers a wide-ranging coverage of the technical aspects of 5G (with special consideration of the 3GPP Release 15 content), how it enables new services and how it differs from LTE. This includes information on potential use cases, aspects of radio and core networks, spectrum considerations, and the services primarily driving 5G development and deployment."
---
by Afif Osseiran, Jose F. Monserrat, Patrick Marsch, Mischa Dohler, and Takehiro Nakamura
"Global research efforts are summarised, and key component technologies including D2D, mm-wave communications, massive MIMO, coordinated multi-point, wireless network coding, interference management and spectrum issues are described and explained. The significance of 5G for the automotive, building, energy, and manufacturing economic sectors is addressed, as is the relationship between IoT, machine type communications, and cyber-physical systems."
---

by Ali Zaidi, Fredrik Athley, Jonas Medbo, Ulf Gustavsson, Giuseppe Durisi, and Xiaoming Chen
"The physical layer models include radio wave propagation and hardware impairments for the full range of frequencies considered for the 5G NR (up to 100 GHz). The physical layer technologies include flexible multi-carrier waveforms, advanced multi-antenna solutions, and channel coding schemes for a wide range of services, deployments, and frequencies envisioned for 5G and beyond."
---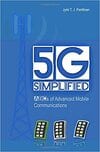 by Jyrki T. J. Penttinen
"This book is designed for everyone interested in modern mobile communications, including non-technical people as well as telecom and marketing students, specialists and managers. The book explains, in a compact form, a variety of 5G-related topics such as business aspects, virtualized network architecture, new radio and frequencies, functionality, security solutions, planning principles, and realities in real-world deployment. It also discusses current understanding on health considerations related to radio frequencies, and summarizes the most important 5G terminology."
5G System Design: An End to End Perspective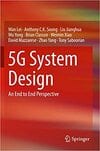 by Wan Lei, Anthony C.K. Soong, Liu Jianghua, Wu Yong, Brian Classon, Weimin Xiao, David Mazzarese, Zhao Yang, and Tony Saboorian
"[This book] compares and contrasts NR with LTE, and  gives a concise and highly accessible description of the key technologies in the 5G physical layer, radio access network layer protocols and procedures. This book also illustrates how the 5G core and EPC is integrated into the radio access network, how virtualization and edge computer fundamentally change the way users interact with the network, as well as 5G spectrum issues."
---

by Patrick Marsch, Ömer Bulakci, Olav Queseth, and Mauro Boldi
"This book provides a comprehensive overview of the latest research and standardization progress towards the 5th generation (5G) of mobile communications technology and beyond. It covers a wide range of topics from 5G use cases and their requirements, to spectrum, 5G end-to-end (E2E) system architecture including core network (CN), transport network (TN) and radio access network (RAN) architecture, network slicing, security, and network management."
---

by Henrik Asplund, David Astely, Peter von Butovitsch, Thomas Chapman, Mattias Frenne, Farshid Ghasemzadeh, Måns Hagström, Billy Hogan, George Jöngren, Jonas Karlsson, Fredric Kronestedt, and Erik Larsson
"The book gives a thorough understanding of the basic technology components, the state-of-the-art multi-antenna solutions, what support 3GPP has standardized together with the reasoning, AAS performance in real networks, and how AAS can be used to enhance network deployments."
---

by Syed Husain, Athul Prasad, Andreas Kunz, JaeSeung Song, Adrian Buckley, and Emmanouil Pateromichelakis
"This hands-on textbook lays out the foundations of mobile communications―from architecture to function―with a special focus on 5G services, networks, and applications. Written by a stellar team of academics and mobile networking practitioners, End-to-End Mobile Communications: Evolution to 5G clearly explains the latest capabilities, standards, and practices along with background and examples."
---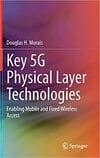 by Douglas H. Morais
"This book covers the key technologies associated with the physical transmission of data on fifth generation (5G) mobile systems. Following an overview of these technologies, a high-level description of 3GPP's mobile communications standard (5G NR) is given and it is shown how the key technologies presented earlier facilitate the transmission of control data and very high-speed user data. In the final chapter, an overview and the physical layer aspects of 5G NR enabled Fixed Wireless Access (FWA) networks is presented."
---
by VIAVI Solutions
"Technology vendors, network equipment and device manufacturers, and service providers worldwide have begun offering 5G products and services – yet 5G technical standards are still being finalized. This book explores the new 5G revolutionary architecture and describes how each segment of the 5G network is redesigned to provide the promised characteristics and benefits, as well as offer new use cases and applications that define the sixth technological evolution era."
---
Solutions Review participates in affiliate programs. We may make a small commission from products purchased through this resource.
---
Looking for more info on the benefits of mobility management? You should check out our free Mobility Management Buyer's Guide. We profile the top vendors in the mobility management field, list their key capabilities, and determine our Bottom Line for each.
Check us out on Twitter for the latest in Enterprise Mobility news and developments!
Latest posts by Daniel Hein
(see all)