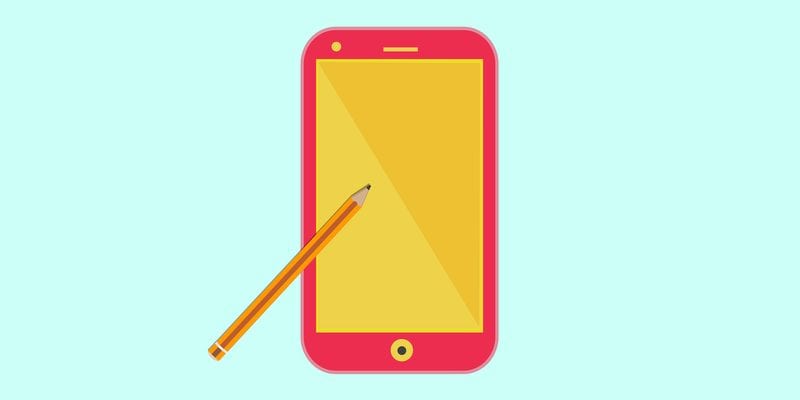 Solutions Review compiled the top mobility management courses for mobile device and IT administrators of all skill levels.
Mobility management skills are in high demand among organizations that are looking to operate and maintain their organization's mobile devices. The pandemic and subsequent 'new normal' of remote work are furthering demands for these skills. Many are turning to online learning platforms to up their game and acquire the mobility management skills most likely to help them stand out.
Whether you are looking to acquire those skills for work or for play, this collection of mobility management courses will help you learn the ropes so you can pilot some of the most widely used tools in no time! With this in mind, the editors at Solutions Review have compiled this list of top-rated mobility management courses to consider taking.
Click GO TO TRAINING to learn more and register.
---
"This course will teach you how to develop an embedded systems device. In order to reduce the time to market, many pre-made hardware and software components are available today. You'll discover all the available hardware and software components, such as processor families, operating systems, boards, and networks. You'll also learn how to actually use and integrate these components. At the end of the course, you will be ready to start architecting and implementing your own embedded device! You'll learn how to debug and finetune your device and how to make it run on a low power supply."
---
"Aspiring computer technicians must be familiar with the wide world of mobile devices. In this course, Computer Fundamentals: Mobile Devices, you will learn foundational knowledge of configuring, securing, equipping, networking, and synchronizing mobile devices. First, you will see the hardware components of laptops and tablets, including memory, storage, system board, and display. Then, you will discover procedures for performing field upgrades and repair. After that, you will explore the different connectors and ports on today's laptops, tablets, and phones, as well as the accessories that make them more convenient and practical. Next, you will be shown how to configure both wired and wireless network connectivity and set up e-mail on portable devices. Finally, you will delve into how to ensure that settings and preferences are consistent across multiple computers, and back up data files for safety and disaster recovery. When you are finished with this course, you will have the skills and knowledge of mobile computing needed to configure and support laptop, tablet, and smartphone users in a business environment."
---
"This course is for you if you are interested in transitioning toward a managerial role in cybersecurity and mobility. Through interviews with industry experts in this area, you will be able to analyze innovations powering the rapid spread of information technology and how they present new challenges for protecting data. For example, mobile devices increase convenience but often bypass traditional security measures. After this course, you will be able to describe how the nature of the threat evolves, as culprits employ a burgeoning set of sophisticated tools to take advantage of our growing reliance on networks for critical-data exchange."
---
"Mobile devices have changed the way we use IT-services fundamentally over the last few years, but from a business perspective, these consumer-focused devices carry substantial risks and are open to many security threats. This course creates awareness of the many common security threats for businesses in mobile scenarios, and delivers pragmatic approaches to secure your enterprise."
---
Learn the art of system hacking, website hacking, mobile hacking, Linux, forensics, and cybersecurity with this course. You will learn about the important aspects of ethical hacking and website penetration testing, alongside bug bounty programs, defensive and offensive attacks, and mobile hacking forensics. Offensive and defensive attacks are explained through a practical approach with live training, including live website hacking.
---
"Microsoft's Intune platform is a full-featured and enterprise-ready solution for managing internal and external, as well as corporate- and personally-owned devices. For the broad range of possible device ownership and corresponding risk situations every modern company needs to be concerned about, Microsoft Intune delivers a flexible platform for protecting data and managing risk when you don't necessarily always have full control. In this course, Introduce Microsoft Endpoint Manager and Prepare Microsoft Intune, you will first be introduced to the major topics to be discussed in this extensive learning path on Microsoft Intune. Next, you will explore deeply the details on how to build your own lab environment for following along. Finally, you will learn about Microsoft Intune's architecture and its relationship with Microsoft Endpoint Manager. By the end of this course, you will be ready to jump into the rest of this comprehensive Microsoft Intune learning path."
---
"Mobile devices are one of the largest security risks for organizations today, and the number of mobile devices continues to grow. In this course, Mobile Device Management – The Big Picture, you'll gain an understanding of what mobile device management (MDM) is and how you can use it, enabling you to choose and implement an MDM solution successfully. First, you'll learn why you need MDM. Next, you'll explore what you're able to configure, control, and secure with MDM. Finally, you'll gain valuable insights that will improve the quality and efficiency of your MDM implementation. When you're finished with this course, you'll have the knowledge and skills needed to create an effective and secure user experience on your mobile devices."
---
Through this course, students will learn everything they need to know about how to audit mobile applications. The lessons cover how to audit and perform penetration tests against Android applications with real tools and techniques. Students will perform real-world attacks on Android devices and applications, as well as performing certification pinning bypass for most Android apps.
---
"In this course, the start-of-the-art smartphone and smartwatch technology and components in addition to the global market trends and future forecasts are introduced. Since everybody uses smartphones and smartwatches, knowing the details about the most globally used electronic device will definitely help you in all aspects of new product and app design & development, as well as business planning. In addition, the core technology and components of the world's most popular smartphones (i.e., the Samsung Galaxy Note8 and Apple iPhone X) and smartwatches (i.e., Samsung Gear S3 and the Apple Watch Series 3) are introduced along with details of the iOS and Android smartphone OSs (Operating Systems) and mobile communications 1G to 5G (for details on Wi-Fi and Bluetooth, please take my course "IoT Wireless & Cloud Emerging Technology")."
---
"Intune and Windows 10 Mobile are two parts of an ecosystem of interconnected Microsoft technologies for mobile device management. Learn how to deploy, configure, and manage your organization's mobile devices using this enterprise-level mobile management platform, in this course with Ryan Spence."

---
Solutions Review participates in affiliate programs. We may make a small commission from products purchased through this resource.
---
Looking for more info on the benefits of mobility management? You should check out our free Mobility Management Buyer's Guide. We profile the top vendors in the mobility management field, list their key capabilities, and determine our Bottom Line for each.
Check us out on Twitter for the latest in Enterprise Mobility news and developments!
Latest posts by Daniel Hein
(see all)