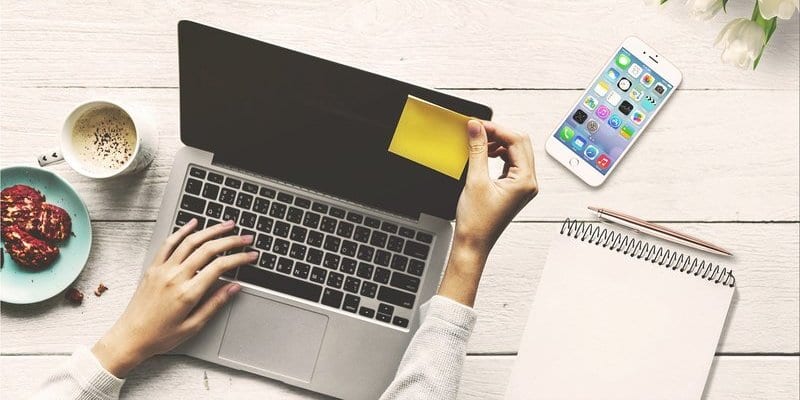 During this time of crisis where companies are transitioning towards a fully distributed workforce, it's critical that an enterprise ensure they're prepared for employees working remotely. The COVID-19 pandemic has forced many people to work from home, whether just as a safety precaution or as mandated by their government. Whatever the case, in order to facilitate the transition towards remote-heavy operations, businesses need to follow a remote work checklist.
While businesses have instituted work from home policies in the past, the current state of the world has left many companies scrambling to digitize an entire workforce. That could lead to some careless mistakes being made that could slow down operations or open up security holes. By following our remote work checklist below, you can prevent these mistakes from happening when your employees and equipment are out of the office.
Is your business evaluating mobility management solutions to help manage mobile, IoT, or other devices during the COVID-19 crisis? Our free 2020 Buyer's Guide contains profiles on the top vendors in the mobility management field and their key features and functions. It also lists questions you should ask yourself and prospective vendors before you choose a solution.
Step 1: Know what devices are leaving the office
The first step in the remote work checklist is performing an inventory of all the devices that your company owns that are going to be taken out of the office. Your company needs to assess exactly how many devices will employees need to take with them. This step will also give you an opportunity to sweep all devices for malware and ensure that they're updated with the latest software and firmware.
Step 2: Onboard any employee-owned devices
Your company might allow employees to bring in their own devices and use them for work-related tasks. If you run a BYOD program, you've likely already done this step, but otherwise you need to onboard any employee-owned devices that will be used for working remotely. This process involves checking a device for vulnerabilities and ensuring that it's ready for official use.
If you want to learn more about how you can protect your company's mobile and IoT devices, you should

check out our Mobility Management Buyer's Guide

. We profile the top vendors in the mobility management field, list their key capabilities, and note our Bottom Line for each.
Step 3: Set up a device management solution
If you don't install a device management solution to help track your devices, the devices will become a blind spot in your infrastructure when employees take them home. Before you let an employee take a device out of the office, ensure that you have a device or mobility management solution and that it's configured to recognize the device. Modern management tools can remotely secure and control devices, letting your IT team keep an eye on things from anywhere.
Step 4: Establish a line of communication
Communicating with your employees, especially during a time of crisis like this, is critical — not just for making sure everybody's doing okay, but also to deliver crucial business updates. Applications like Zoom, Cisco Webex, and Microsoft Teams allow your company to inform the workforce of anything important. This also works the other way around; employees can report malfunctioning devices or emergency situations.
Step 5: Keep an eye on what's working — and what isn't
There may come a time well into the future where companies will need to transition into fully remote operations again. If anything else, the COVID-19 situation is the perfect time to determine how well your company runs with employees working out of the office. Your company can figure out how remote work impacts your business and if it delivers benefits like higher employee satisfaction or productivity.
---
Looking for more info on the benefits of mobility management for your company's mobile devices? You should check out our free 2020 Mobility Management Buyer's Guide. We profile the top vendors in the mobility management field, their key capabilities, and our Bottom Line for each.
Check us out on Twitter for the latest in Enterprise Mobility news and developments!
Latest posts by Daniel Hein
(see all)