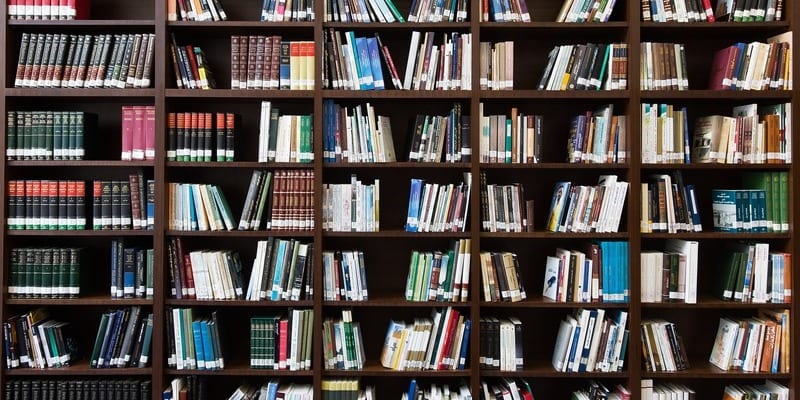 Are you looking for the best books on enterprise mobility management to read? An increasing number of mobile devices and mobile solutions are being deployed in the business world. Enterprise mobility management  (EMM) solutions allow companies to maintain control over their mobile devices by delivering security policies and monitoring mobile solutions. Books, whether hardcover or digital, are an excellent source for people looking to learn about a specific field of technology, and mobility management is no exception.
We've listed the top eight enterprise mobility management books that you should add to your reading list! These books are intended for beginners and experts alike and are written by authors with proficiency and/or recognition in the field of EMM.
Looking for more information on enterprise mobility management? Our free Buyer's Guide contains profiles on the top vendors in the mobility management field and their key features and functions. It also lists questions you should ask yourself and prospective vendors before you choose a solution.
by Jack Madden and Brian Madden
"In this book, you'll will learn how MDM really works, what it does well, and what its limitations are; why IT's mindset has to evolve from locking down devices and networks to making data and applications accessible in a safe way; why the real challenge isn't personal devices, but mixing work and personal apps and data on a single device, regardless of whether they're personally-owned or corporate-deployed; how mobile app management works, and why (despite challenges) it may be the best approach for keeping corporate data secure."
---
by Yuri Diogenes and Jeff Gilbert
"Learn how to use Microsoft's breakthrough Enterprise Mobility Suite to help securely manage all your BYOD and company-owned mobile devices: Windows, iOS, and Android. Two of the leading mobile device management experts at Microsoft show you how to systematically help protect employee privacy and corporate assets without compromising productivity. You'll find best practices, step-by-step guidance, and real-world scenarios for every stage of planning, design, deployment, and administration."
---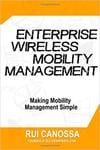 by Rui Canossa
"Enterprise Wireless Mobility Management (WMM) is a business strategy that most companies are starting to define, because all employees have at least one mobile device (mobile phones, smart phones, tablets,…) and at least 30% of them are company owned property and by 2015 is expected to be 60% since most companies are moving to a mobile workforce. With the increasing number of company owned devices companies need to control their data on a User/Devices/Billing perspective."
---

by Rich Campagna, Subbu Iyer, and Ashwin Krishnan
"Mobile devices have essentially replaced computers for corporate users who are on the go and there are millions of networks that have little to no security. This essential guide walks you through the steps for securing a network and building a bulletproof framework that will protect and support mobile devices in the enterprise. Featuring real-world case scenarios, this straightforward guide shares invaluable advice for protecting mobile devices from the loss of sensitive and confidential corporate information."
If you want to learn more about how you can protect your company's mobile devices, you should

check out our Mobility Management Buyer's Guide

. We profile the top vendors in the mobility management field, list their key capabilities, and note our Bottom Line for each.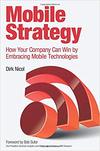 by Dirk Nicol
"Mobile Strategy gives IT leaders the ability to transform their business by offering all the guidance they need to navigate this complex landscape, leverage its opportunities, and protect their investments along the way. IBM's Dirk Nicol clearly explains key trends and issues across the entire mobile project lifecycle. He offers insights critical to evaluating mobile technologies, supporting BYOD, and integrating mobile, cloud, social, and big data. Throughout, you'll find proven best practices based on real-world case studies from his extensive experience with IBM's enterprise customers."
---
by SC Moatti
"SC Moatti […] gives businesses and professionals simple ways to thrive in this modern day "gold rush." More than a book on technology, this is a book about human nature and what matters most to us. Moatti shows that because mobile products have become extensions of ourselves, we expect from them what we wish for ourselves: an attractive body, a meaningful life, and a growing repertoire of skills. She has created an all-encompassing formula that makes it easy for any business to develop a strategy for creating winning mobile products."
---
by Ronald Schlager
"The (e)book provides independent information about different features and functions supported in modern mobile device management systems, provides practical tips for decision makers what to consider when choosing a mobile device (and / or app) management system, gives an overview of vendors and provides a checklist what to consider when you write your own request for information or request for proposal."
---
by Jim Doherty
"Wireless and Mobile Device Security explores the evolution of wired networks to wireless networking and its impact on the corporate world. Using case studies and real-world events, it goes on to discuss risk assessments, threats, and vulnerabilities of wireless networks, as well as the security measures that should be put in place to mitigate breaches. The text closes with a look at the policies and procedures in place and a glimpse ahead at the future of wireless and mobile device security."
---
Looking for more info on the benefits of enterprise mobility management? You should check out our free 2019 MDM Buyer's Guide. We profile the top vendors in the mobile device management field, their key capabilities, and our Bottom Line for each.
Check us out on Twitter for the latest in Enterprise Mobility news and developments!
Latest posts by Daniel Hein
(see all)