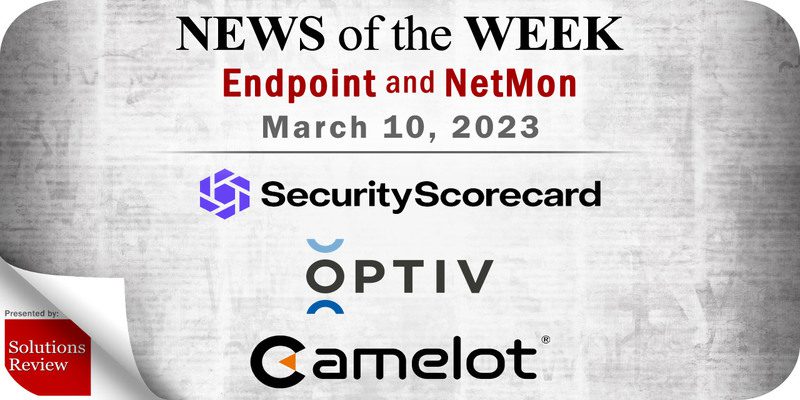 The editors at Solutions Review have curated this list of the most noteworthy endpoint security and network monitoring news for the week of March 10. This curated list features endpoint security and network monitoring vendors such as SecurityScorecard, Optiv, Camelot Secure, and more.
Keeping tabs on all the most relevant endpoint security and network monitoring news can be a time-consuming task. As a result, our editorial team aims to provide a summary of the top headlines from the last month in this space. Solutions Review editors will curate vendor product news, mergers and acquisitions, venture capital funding, talent acquisition, and other noteworthy endpoint security and network monitoring news items.
Endpoint Security and Network Monitoring News for the Week of March 10
---
SecurityScorecard Partners with ILTA to Create a Cyber Resilient Legal Community
SecurityScorecard, a security ratings provider, this week announced a strategic partnership with the International Legal Technology Association (ILTA). The partnership provides ILTA members with enterprise licenses to monitor their own organization and a portfolio of vendors, partners, or clients. Through this partnership, SecurityScorecard will reach more than 25,000 international legal technology professionals and their firms. SecurityScorecard's platform monitors security risk through a combination of comprehensive security ratings, advanced analytics, and actionable insights. SecurityScorecard also provides proactive cyber resilience services that allow customers to battle-test their security controls and respond confidently to a cyber-attack with trusted industry-leading experts.
Optiv Launches Full Suite of Operational Technology Services
This week, OT security solutions provider, Optiv, announced the launch of a new, full suite of operational technology (OT) services, including security. Optiv's OT cyber advisors hold nearly 130 combined years of on-the-ground ICS experience. They provide the foundation for identifying and quantifying risk with assessments, threat modeling, roadmapping, network validation, site walks and policy building.
Sonatype Report: "Malware Monthly – February 2023"
In this edition of Malware Monthly, Sonatype takes you on a journey through copycat information stealers, malware surreptitiously linked to video game mods, and thousands of malicious packages that have infiltrated open source registries. They also delve into the risks and moral hazards of cyber insurance and how it could be a double-edged sword for companies and organizations when it comes to cyber threats.
NetSPI Welcomes Chief Product Officer and Chief Financial Officer to Lead Technology Growth
NetSPI, a cybersecurity solutions provider, this week announced two C-Suite leadership appointments, Chief Product Officer (CPO) Vinay Anand and Chief Financial Officer (CFO) Jay Golonka. They bring decades of experience supporting high-growth technology companies and will be instrumental in leading NetSPI's technology growth. Anand is a seasoned technology leader, most recently supporting Palo Alto Networks' Prisma Cloud as VP of Product. He will oversee NetSPI's product strategy across the entire portfolio of offensive security solutions. Over the last 20 years, he has led product strategy, engineering, marketing, and business development for a variety of security, software, and networking products. He has held leadership roles with Anthos, Google's managed hybrid cloud platform, as well as IBM Security, McAfee, and Cisco Systems. Golonka brings over 25 years of experience leading high performing finance teams through periods of rapid growth. At NetSPI, he will focus on scaling the team and providing actionable business insights across the organization. Previously, Golonka was the CFO at PE-backed software company Prometheus Group. During his time there, he led them through nine acquisitions. Jay spent 18 years in public accounting and had finance leadership positions at two other high-growth software companies before joining Prometheus Group. Over his career, he has worked with organizations as they navigate the public company environment, including organizations going through the formal IPO process.
Camelot Secure Set to Debut at John F. Kennedy Center for the Performing Arts
Camelot Secure (Camelot), a new cybersecurity company, will make its formal market introduction at The John. F Kennedy Center for the Performing Arts in Washington, D.C., on March 16, 2023. Camelot offers a new approach to cybersecurity that proactively identifies threats and mitigates them before they cause any damage. Camelot's inaugural event will be an evening of cocktails and conversations at The John. F Kennedy Center for the Performing Arts. In addition, the event will feature a performance by the DC Youth Orchestra, bringing together industry, academia, government, and community members to discuss and understand unmet and significant cybersecurity issues at a sophisticated venue.
Solutions Review Teams Up With ManageEngine for Live Demo Day
On March 16th, Cybersecurity solutions provider ManageEngine will be appearing on Solutions Review's Solutions Spotlights series. In this demo, ManageEngine's Ray Manash will discuss how AD360, ManageEngine's IAM solution, can help strengthen your organization's cybersecurity posture. He will demonstrate how AD360 has a complete suite of products to help manage identities, secure access, and ensure compliance to help you overcome your IT challenges.
---
Expert Insights Section
Watch this space each week as Solutions Review editors will use it to share new Expert Insights Series articles, Contributed Shorts videos, Expert Roundtable and event replays, and other curated content to help you gain a forward-thinking analysis and remain on-trend. All to meet the demand for what its editors do best: bring industry experts together to publish the web's leading insights for enterprise technology practitioners.
Don't Get Caught Off Guard: A Roadmap to Cyber Resilience
Cyberspace has always been a tug-of-war between data defenders and data burglars, and cyber threats have been looming for decades without a silver bullet solution. Experts predict that by 2025, cyber-crimes will cost $10.5 trillion to businesses, and the fact that 85 percent of the organizations were attacked by ransomware in the last twelve months proves that our traditional approach to cybersecurity that solely focuses on securing corporate perimeters is not working. CISA (Cybersecurity and Infrastructure Security Agency) is the latest federal entity to voice its concerns about conventional cybersecurity practices in its latest strategy released for 2023-2025. One of the focus areas in the agency's three-year plan is to encourage companies to reduce risk by strengthening their resilience. This comes on the heels of the recent surge in cyber-attacks that encourages businesses to have a proactive endpoint security approach as opposed to the existing legacy techniques. So, as we enter a new year, it is essential to have a cyber-resilient plan for your business without breaking the bank.
Protect Yourself: Five Fundamentals for API Security
Data is as prevalent as ever, but with it comes a vital need: security. Data security remains a top priority for businesses, as external economic factors continue to drive organizations' thought processes and allocation decisions. Reliance on data to innovate and cut costs is leaving many organizations much more vulnerable to cybersecurity breaches than they are currently aware. As businesses continue to transform their monolithic systems into microservices, APIs play a significant role in helping them do more with less. That said, APIs are prone to their own vulnerabilities that, if left unchecked, can cause a number of issues that negatively affect the bottom line, including downtime, customer dissatisfaction, and damaged reputations.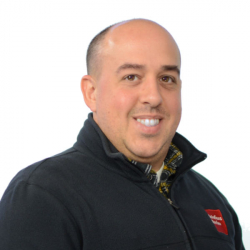 Latest posts by Mike Costello
(see all)