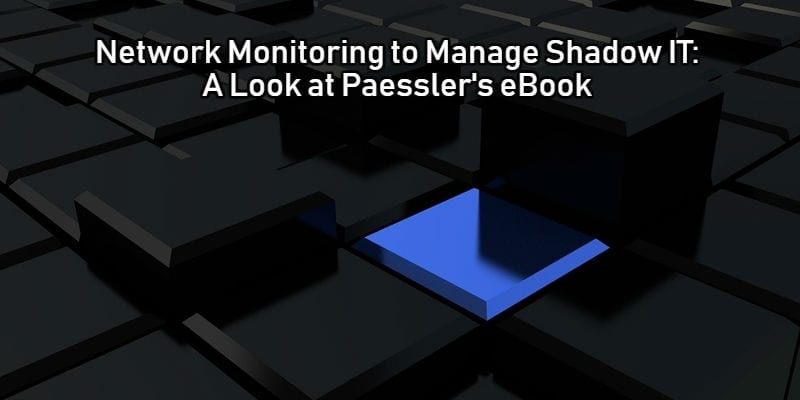 Cybersecurity would be so much easier to manage without constant unknowns. Fittingly known as Shadow IT, these unknowns come from IT used outside of the official infrastructure of a company. This includes private devices such as smartphones, printers, etc. These devices can undermine a company network, potentially leading to significant issues.
To address this issue, network monitoring company, Paessler AG, released an ebook detailing how to gain control of shadow IT. The ebook explores examples, why it exists, how to gain control, and more. Paessler also released a corresponding blog post discussing 5 common risks of Shadow IT. These risks include cybersecurity, data loss, data security, inefficiency, and compliance.
The report gives administrators the ability to move past their initial reactions to shadow IT. Specifically, many companies believe simple regulations will prevent introducing shadow IT, but this isn't the case. Employees will find a way to bring their own devices, but more importantly, this approach rejects new technologies because of potential threats.
Rather than injecting a simple set of rules, dealing with shadow IT must be an inherent part of any cybersecurity strategy. Administrators must build a detailed plan, as well as find the right solutions. Paessler calls this developing a new identity. They tell admins to "become an internal consultant for productive work processes. Become a cross-department innovator. With IT that is perfectly attuned to employees' needs, there will be no need for shadow IT."
Shadow IT Paessler PRTG
Monitoring solutions help IT teams understand the intricacies of their network connections. Shadow IT is inevitable, as most departments work too independently to consider IT. Paessler PRTG helps users identify if they have problems with shadow IT, how serious the issue is, and which departments have the largest impact.
The company lists auto-discovery, bandwidth monitoring, and flow analysis as its key combatants against shadow IT. Auto-discovery finds new devices as soon as they connect to the network. Bandwidth monitor identifies how much bandwidth is used and which devices or apps might cause bottlenecks. Flow analysis gives users a closer look at network traffic. Thus, emails sent by spambots become recognized immediately.
Latest posts by Doug Atkinson
(see all)