Unlike security cameras, going from installation to insight with a traditional SIEM is far from straightforward. Too many SIEM solutions are plagued with a painful implementation process, limited scalability, hard to integrate data sources, and convoluted reporting processes that could take a whole team of analysts to figure out.
In this infographic,  the folks at AlienVault cover a few of the most common problems with SIEM technologies—complexity, costly implementations, expensive consultant fees, etc.— and lay out how you can avoid those pitfalls.
Those of you looking for a more in-depth breakdown of the SIEM market may also be interested in the following resources:
Compare the capabilities of the top SIEM vendors with Gartner's 2015-2016 SIEM Critical Capabilities Report. Get your copy here.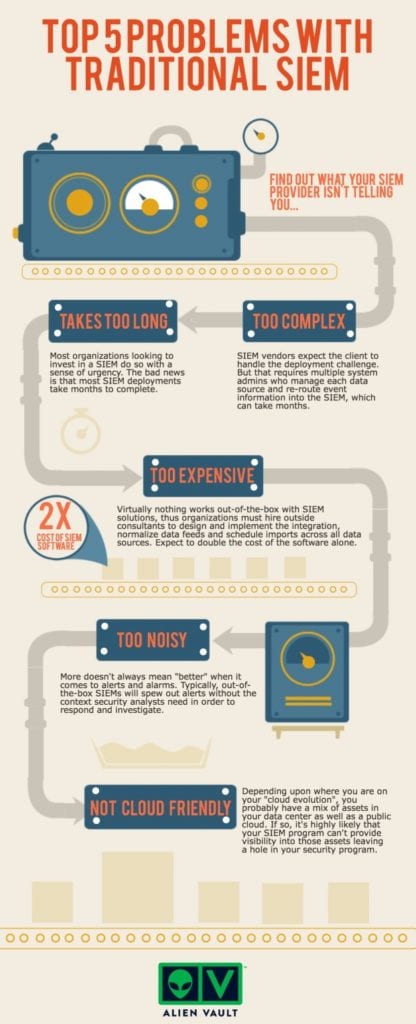 Widget not in any sidebars

Latest posts by Jeff Edwards
(see all)