All New SIEM Vendor Map
From the Editors of Solutions Review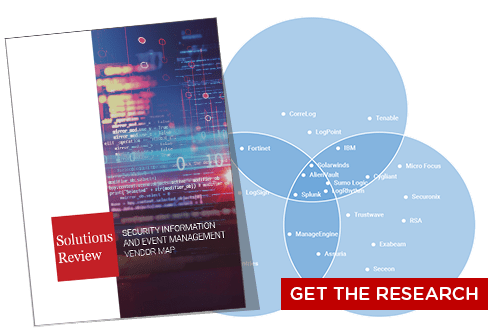 We mapped 22 of the Top SIEM solution providers across a Venn Diagram of key capabilities to make it easier for you to pick the best vendor.
The SIEM Vendor Map offers a guide for companies large and small to navigate the developing challenge of cybersecurity. It also includes profiles of the 22 SIEM vendors selected.
Covering the best providers in threat detection, compliance, and log management, the new Solutions Review SIEM Vendor Map is a perfect companion to the Gartner SIEM Magic Quadrant or our own Solutions Review Buyer's Guide.
Information for this report was gathered via a meta-analysis of available online materials and reports, conversations with vendor representatives, and examinations of product demonstrations and free trials. Solutions Review does not endorse any vendor, product or service depicted in this publication and does not advise technology users to base their vendor selection entirely on this research.


Security Information & Event Management Vendor Map
Fill out the following to download this Vendor Map from Solutions Review: