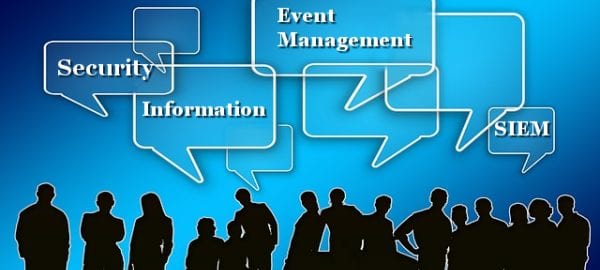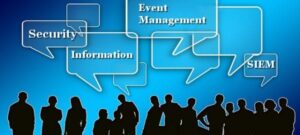 Security Information and Event Management (SIEM) is one of the most important areas in information security today, and it's changing quickly. From SEM to SIM, and now SIEM — it can all get a little dizzying.
Here at Solutions Review, we do our best to provide IT professionals with the top SIEM best practices, news and buyer's guides, but sometimes you need a little extra push, the kind you can only get in person.
We understand, and that's why we've created this list of the top SIEM conferences and events for Q4 2015. If you're looking for top-notch speakers, vendor demos, and networking opportunities, then these should be your go-to events, so check them out:
Evanta CISO Summit Series
Date: October 29-December 9th, 2015
Location: Multiple
Notable Speakers/Vendors: Multiple
Driven by an agenda created "by CISOs, for CISOs," this invitation-only gathering has been designed to minimize time commitments while maximizing the depth of a true peer-to-peer engagement in an intimate setting. Based on insights from the very individuals who are creating new risk, talent, and information security practices, establishing new investing benchmarks, and deploying strategies to drive growth, the conference features content from practicing CISOs and current industry thought leaders.
The CISO Executive Summit series consists of 32 summits taking place through December 9th, 2015
InfoSecurity Netherlands
Date: November 4-5, 2015
Location: Jaarbeurs Utrecht, The Netherlands
Notable Speakers/Vendors: Many
Spam, phishing, hackers and more and more advanced types of cybercrime continue to form a realistic threat to businesses. Infosecurity.nl tackles current IT security issues and is a must for every IT professional. This year, Infosecurity.nl will open its doors on the 4th & 5th of November. In the past years, Infosecurity.nl proved to be the online meeting place and exhibition for IT managers and IT professionals in the field of IT security. Along with the exhibitions Storage Expo and The Tooling Event, Infosecurity.nl offers market leaders, associations, speakers and other IT professionals the ability to share ideas, techniques, services and visions on current IT top
RSA Conference Abu Dhabi
Date: November 5, 2015
Location: Abu Dhabi, UAE
Notable Speakers/Vendors: RSA Executives
RSA Conference is expanding to Abu Dhabi! Being held 4 – 5 November, 2015 at the Emirates Palace in Abu Dhabi, RSA Conference Abu Dhabi 2015 will offer two full days of engaging sessions and intense networking. Get exposure to innovative technologies and leadership that will help secure your organization and your future.
RANT: The Risk and Network Threat Forum
Date: November 10, 2015
Location: Manchester, UK
Notable Speakers/Vendors: Gavin Millard, Technical Director EMEA, Tenable Network Security; Graham Thomson, CISO, Think Money Group
The RANT Forum is an informal and relaxed networking and debate event exclusively for a unique community of Information Security Managers, Directors, CISO's and other senior security professionals who work within End User organisations. The aim of RANT is to provide a platform for all members to discuss and debate Information Security, Risk Management and Cyber Security related issues in an open format. The evening event provides guests with the opportunity to discuss relevant issues and to network with like-minded individuals.
Black Hat Europe
Date: November 10-13, 2015
Location: Amsterdam, Netherlands
Notable Speakers/Vendors: TBA
Black Hat Conferences are perfect for those with a technical predilection. These events are famous for showcasing the latest and greatest advances in security techniques and technology, as well as exposing security flaws and vulnerabilities.
Black Hat Europe is mostly geared towards topics such as "infrastructure hacking" and "offensive IOT exploitation," but also features some technical tracks that could be extremely useful to the Identity professional, such as courses on social engineering and network monitoring.
Bsides Charleston
Date: November 14, 2015
Location: Charleston, NC
Notable Speakers/Vendors: Jeffrey Man
BSides is a community-driven framework for building events for and by information security community members. The goal is to expand the spectrum of conversation beyond the traditional confines of space and time. It creates opportunities for individuals to both present and participate in an intimate atmosphere that encourages collaboration. It is an intense event with discussions, demos, and interaction from participants. It is where conversations for the next-big-thing are happening. BSides Charleston was started in 2012 and has been held at the College of Charleston annually. Since its existence BSides Charleston has been attracting security professionals from all over the Lowcountry area for this one-day event.
eCrime and Information Security Europe
Date: November 25, 2015
Location: Amsterdam, The Netherlands
Notable Speakers/Vendors: Emil Driesenaar, Regional Information Security Officer, METRO Cash & Carry; Jeremy Boorer, Director of Europe, Middle-East and Africa, Easy Solutions, and more
e-Crime & information security Europe welcomes the region's largest and most senior gathering of information risk and security professionals, with over 200 practitioners in attendance every year. Now in its fifth sold-out year, this event aims to provide practical and educational insights through seminars, case studies, and talks on establishing security awareness, improving IT risk frameworks, identifying vulnerabilities, and more. The audience is made up of those professionals responsible for protecting digital assets, securing sensitive data, and aligning security and risk strategy.
Black Hat Executive Summit 
Date: December 8-10, 2015
Location: Scottsdale, AZ
Notable Speakers/Vendors: Rod Beckstrom, Jane Holl Lute, Richard Bejtlich, Dr. John Johnson
Introducing: Black Hat Executive Summit, an invitation-only event that will bring together the most recognized Information Security thought leaders and top-level executive attendees for two and a half days of collaboration, networking, and strategic insights on the state of cybersecurity.
SANS Cyber Defense Initiative 2015
Date: December 12-19, 2015
Location: Washington DC
Notable Speakers/Vendors: SANS Instructors
Information security training in Washington DC from SANS Institute, the global leader in information security training. At SANS Cyber Defense Initiative 2015 (CDI), SANS offers hands-on, immersion-style security training courses taught by real-world practitioners. The site of SANS Cyber Defense Initiative 2015, December 12-19, is the Grand Hyatt Washington, located in the Penn Quarter.
Widget not in any sidebars

Latest posts by Jeff Edwards
(see all)