As part of Solutions Review's Premium Content Series—a collection of contributed columns written by industry experts in maturing software categories— Michael Allen of Laserfiche lasers in on the "work from home" age, and what it takes to secure data and achieve compliance in the digital workplace.

Think back to when you worked in an office five days per week. If someone asked you to describe your workplace concisely, you'd probably think about the corner of the office you prefer or the desk you tend to gravitate toward– the physical workspace. Now that remote and hybrid work is here to stay, the answer to that question is a bit different. Our workspaces are ambiguous because they are primarily digital. If I had to define a workplace in this new paradigm, it would be the tools we need to get our work done.
This digital reality offers plenty of benefits, as well as challenges. As more people choose remote or hybrid work schedules, organizations must set up their employees for greater collaboration while simultaneously limiting the data-security risks inherent in remote operations. To safely embrace digital workplaces, we'll need to help teams enjoy the benefits of remote and hybrid work and limit risk where possible. The major benefits and risks are evident. The flexibility is unparalleled, but the lack of collaboration and a more complex security environment require additional thought.
Securing the Digital Workplace
---
Business Leaders Must Emphasize the Benefits and Minimize the Risks of Digital Workplaces
Along with flexibility, digital workplaces also unlock the ability to automate many manual functions. Just about every company adopted technologies to make remote work a reality, and many of those solutions come equipped with automation features. These tools also enable better data collection and analysis, which can improve decision-making.
These interconnected systems and data-collection processes are a wellspring of efficiency. They also raise new questions about security. Securing all the content remote workers produce, including their distributed connections to company systems, is challenge number one. In addition to securing each workplace, companies must also ensure that data-usage processes and policies comply with current regulations.
So, how, exactly, do leaders enhance the benefits while mitigating the risks of digital workplaces?
Standardizing Digital Processes Enhances Digital Workplace Benefits
During fully in-office days, ad hoc manual processes were commonplace, even convenient. Walking a form over to a colleague's desk for a signature took minutes. Now, this type of arrangement is the very thing that gets in the way of maximizing digital workplace potential. To enhance the benefits of our new paradigm, leaders can insist on standardizing digitally recorded processes with steps orchestrated by software, rather than ad-hoc manual processes. Standardization reduces friction and helps enforce compliance by creating digital paper trails.
Examples of standardized digitally recorded processes include hiring and onboarding for HR departments and inspection requests at government agencies. With a standardized digital framework in place, organizations don't even need to mimic the convenience of walking to someone's desk for a signature. Getting sign-off on a task is automatic because the entire process is digitized and standardized, increasing efficiency and improving collaboration.
Mitigating Risk Requires Baking in Security from the Start
The flip side of enablement tools is that connecting many workplaces and digitizing processes do pose security risks. Every system that companies integrate needs its own security settings. Data collection and storage processes must be compliant with data privacy regulations. These concerns are why security must be baked into every tool companies implement.
Decision-makers can look for security tools with granular controls that are robust enough to support organizational policies and needs. For example, IT might need access to the system that manages HR records, but they shouldn't be able to see compensation details or other personal information. Granular policy controls can also help establish audit trails. With records of user login and activities performed within digitized systems, organizations can more easily understand whether their data-sharing practices meet regulatory standards. Controls that specify how long records have existed and when or whether those records should be archived or deleted, for example, can further fortify an organization's compliance practices.
But if security controls frustrate employees and administrators, they won't use the platforms put in place to improve productivity. Looking for features that automate security protocols, such as Single Sign-On or multi-factor authentication, will encourage employees to use the entire suite of tools at their disposal. And when administrators can add or remove users or policies at the click of a button, maintaining security safeguards becomes that much easier.
For Collaboration and Compliance, Embrace the New Paradigm
Before digital workplaces, we could collaborate easily with colleagues face-to-face, and we only had to secure one thing: the office building. However, we could only work from that building during pre-specified hours. Today, it's clear no one intends to give up our newfound flexibility, despite the collaboration and security challenges involved. Luckily, tools and policies that enhance the benefits of digital workplaces and mitigate risks and friction can ensure that we transition smoothly into digital life. As business leaders, we must recognize that we are in a new paradigm and embrace it.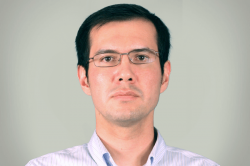 Latest posts by Michael Allen
(see all)