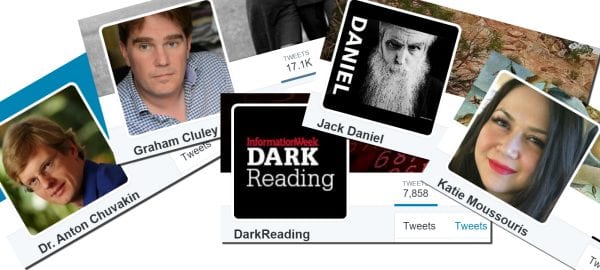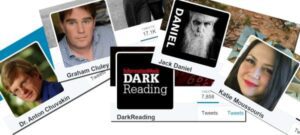 If you're trying to fill your Twitter timeline with Security Analytics and SIEM news, product information or anything else, look no further.
Twitter is a great resource for staying up-to-date and learning about your favorite subject matter, but with 243 million active users, it can be difficult to parse the good from the bad.
It's important to find the top influencers in a given field if you want top news and best practices, but again, that can be hard to sort out.
Lucky for you, we've combed through Twitter (all 243 million users of it, I swear) and pulled the five top influencers in the Information Security and Security Analytics space, enjoy!
An optimist thinks 25% of #DLP projects succeed, while a pessimist knows 75% of them fail! #random

— Dr. Anton Chuvakin (@anton_chuvakin) September 10, 2015
Anton Chuvakin is a Research Director for Gartner's Security and Risk Management Strategies team and former Director of PCI Compliance Solutions at Qualys, and Chief Logging Evangelist with LogLogic. Chuvakin writes reports and blog posts for Gartner, and keeps a personal blog full of valuable insight on SIEM and Security Analytics.
ICYMI Russia has been using the Duke malware family to spy on other countries since 2008, says F-Secure https://t.co/fmTUPI0Y4l

— Graham Cluley (@gcluley) September 17, 2015
Graham Cluley is a British security blogger and the author of GrahamCluley.com. Cluley was inducted into the InfoSecurity Europe Hall of Fame in 2011, and was given an honorary mention in the "10 Greatest Britons in IT History" for his contribution as a leading authority in Internet security.
Anatomy of a #Cyber-Attack: Discover common strategies and tools #cyber-criminals are using — and how to stop them https://t.co/O71Mf8LkOt

— DarkReading (@DarkReading) September 16, 2015
Dark Reading is an internet security news site and online community for security professionals providing the latest information security news and opinion. DR maintains a dedicated page for security analytics and is a great resource for SIEM news and opinion.
If a group of wolves is called a pack, of crows a murder, etc. what do you call a feral pack of VPs?

An IPO.

— Jack Daniel (@jack_daniel) September 18, 2015
Jack Daniel is the Security BSides Co-Founder, co-host of the Security Weekly podcast, and a strategist at Tenable Network Security. A self-proclaimed "information security curmudgeon," Daniel provides solid information with a healthy dose of snark to keep things in perspective.
https://t.co/Tupt0LEtzB Just like offensive security research can be used defensively, a helmet in a pillowcase can be used offensively.

— Katie Moussouris (@k8em0) September 6, 2015
Kate Moussouris is the Chief Policy Officer at HackerOne. She has extensive experience in the field, having worked at Microsoft and Symantec for several years. SC Magazine recently named Moussouris among 2014's Top Women in IT Security, and she has spoken at a number of high-profile conferences, including RSA.
Widget not in any sidebars

Latest posts by Jeff Edwards
(see all)