The editors at Solutions Review have compiled a list of the best ransomware removal tools based on each solution's Authority Score, a meta-analysis of user sentiment through the web's most trusted business software review sites, and our proprietary five-point inclusion criteria. 
Ransomware attacks have been a fixture of cyber-crime since the early days of the internet. But with ransomware attacks' increasing frequency and sophistication, these data breaches can cost millions. To avoid these hefty payouts, businesses are encouraged to invest in ransomware removal and decryption tools to prevent losses. Here are a few of our editor's picks for the five best ransomware removal tools.
The Best Ransomware Removal Tools
---
Description: AVG's free ransomware decryption tools can tackle a wide range of specific viruses, including Crypt888, Legion, TeslaCrypt, and more. Their helpful visual guides can walk users through identifying specific viruses and provide the tools to decrypt them. AVG's complete security toolkit is comparable to other market leaders. AVG's business security program was also an AV comparatives top product for 2020, putting them right on par with the best ransomware removal tools in the market.
---
Description: Avast's vast library of ransomware removal tools rivals the best with a catalog against old and new viruses alike. With over 435 million monthly users and 30 years in the marketplace, Avast is a well-respected industry leader. A PC editor's choice and Tech Radar PRO editor's choice, their suite of security tools are applicable for individuals and businesses of any security need. Their free antivirus software provides strong protection against all forms of cyber-crime.
---
Description: With a catalog of over 1000 different ransomware strains, Emisoft's ransomware identification tool can help identify even the most obscure viruses. By uploading the ransom note, encrypted file, and contact information, Emisoft identifies malware for you, saving precious time during a ransomware attack. Like Avast, Emisoft offers advisory and recovery services to help businesses recover quickly from malware attacks. Their antivirus software is also industry-leading.
---
Description: Kaspersky offers individual tools and packaged solutions to tackle any ransomware hack. Their decryption software can handle ransomware attacks from Shade to CoinVault, and these free solutions are consistently updated against new attacks. Kaspersky was an AV comparatives product of the year in 2020, and their decryption tools are consistently updated to best protect against rapidly changing attacks. While some may only need individual tools for specific attacks, their full suite is enticing.
---

Description: One of the most common forms of malware are viruses that lock down your screen and prevent usability and access to essential files. Trend Micro's removal tools work well on all computer platforms and have mobile device compatibility. As smartphone ransomware attacks have increased in sophistication and reach over the last few years, protecting mobile devices is becoming essential.
---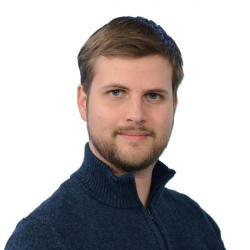 Latest posts by William Jepma
(see all)