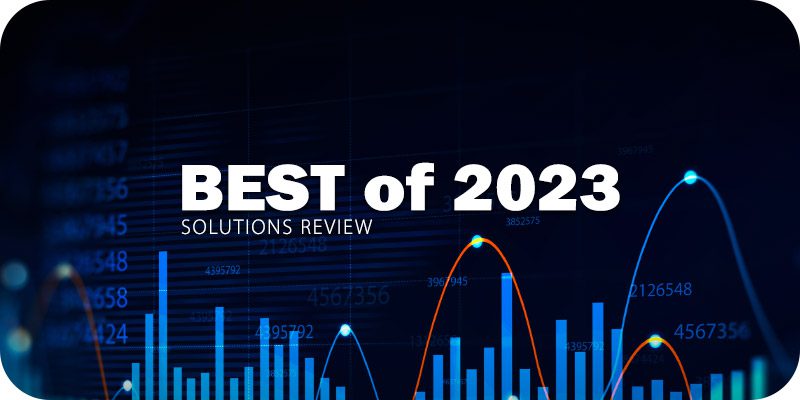 Solutions Review's listing of the Security Information and Event Management (SIEM) tools is an annual mashup of products that best represent current market conditions. Our editors selected the best SIEM tools and vendors based on each one's Authority Score, a meta-analysis of user sentiment collected via business software review sites, and our proprietary five-point inclusion criteria.
The editors at Solutions Review continually research the most prominent and influential SIEM tools to assist buyers in searching for the tools befitting their organization's needs. Choosing the right vendor and solution can be a complicated process; it requires constant market research and often comes down to more than just the solution and its technical capabilities. Yet it's essential; Security Information and Event Management can help bridge gaps in security monitoring, threat hunting, and incident response for businesses struggling to fill their IT security teams.
Solutions Review picked out The Best SIEM Tools and Vendors to Consider in 2023. Vendors and solutions are listed in alphabetical order.
The Best SIEM Tools and Vendors to Consider in 2023
---
Description: AT&T Cybersecurity aims to help businesses of all sizes stay ahead of threats. The AlienVault® Unified Security Management® (USM) platform combines SIEM and logs management capabilities with other essential security tools. These include asset discovery, vulnerability assessment, and intrusion detection (NIDS and HIDS)—to provide centralized security monitoring of networks and endpoints across cloud and on-premises environments– from a single pane of glass.

Description: Blumira is a leading cybersecurity provider of automated threat detection and response technology. Its cloud-delivered security platform helps organizations of all sizes with limited security resources or expertise to detect and respond to cybersecurity threats faster to stop ransomware and data breaches. The all-in-one solution is quick to deploy, easy to implement, and integrates broadly across cloud and on-premises technology to provide coverage for hybrid environments. 
Description: CYBERShark, powered by BlackStratus, is a SIEM technology and service-focused solution provider headquartered in New Jersey, provides reliable and innovative security event correlation, compliance, and log management capabilities. CYBERShark is a cloud-based SIEM-as-a-service designed for digital transformations. CYBERShark is built on a multi-tiered, distributed architecture to diminish the chance of missing a threatening event, saving downtime and information loss. It offers a simplified licensing model flexible for scale and deployment.  
Description: Cygilant's origins lie in analyzing enterprise log files across web servers, file servers, firewalls, and other network devices. The company seeks to reduce cyber risk and enable enterprises to implement comprehensive strategies to combat cyber risk by combining security programs with insurance coverage. The SOCvue solution provides 24/7 security operations to singularly meet enterprises' regulatory and industry compliance objectives.
Description: Cysiv operates in security operations center-as-a-service (SOCaaS)—an alternative to a traditional SIEM solution. It works with enterprises to reduce the risk of a damaging cyber-attack or data breach by providing 24/7 threat detection and response. Using Cysiv Command, its team of experts operates as a seamless extension to your IT security team to accelerate and improve the process of detecting, investigating, hunting for, and responding to actionable threats across the complete IT environment, including on-premises, multi-cloud, and SaaS applications.  
Description: empow is the developer of a SIEM system that detects cyber-attacks and automatically orchestrates adaptive investigation and mitigation actions in real-time, without the need for human-written rules. empow's i-SIEM platform automatically understands the fundamental nature or intent of threats, finds the actual attacks hidden in the "noise," and marshals the right security tools to respond when those attacks occur. empow's unique technology allows for management by a small team of even one security analyst. The i-SIEM empow features a strategic and commercial OEM partnership with Elastic. The company was acquired by Cybereason in July 2021.
Description: Exabeam offers its Security Intelligence Platform as a collection of components that can be selected and deployed separately. Their Log Manager component handles the data management, including collection and storage, and can collect from both local endpoints and cloud-based applications. Their Advanced Analytics component is a stand-alone UEBA tool. Their threat hunting component, appropriately called Threat Hunter, is built on user-based timelines instead of the customary queries. Exabeam's Cloud Connectors component offers pre-built API connectors for several disparate cloud services. 
Description: Fortinet offers its platform FortiSIEM. FortiSIEM provides SIEM, file integrity monitoring (FIM), configuration management database (CMDB), and availability and performance capabilities. Analytics-driven IT operations and cloud management are provided, helping companies manage and monitor network performance, security, and compliance requirements. FortiSIEM detects network services and profiles network traffic from network flows and firewall logs. It also offers Managed SIEM-as-a-Service; it is also available to end-users and Managed Service Providers (MSPs). 
Description: IBM Security's QRadar Platform offers log and risk management that can be deployed as an appliance, a virtual appliance, or a SaaS infrastructure-as-a-Service (IaaS); this makes them well-suited to different IT environments. The solution includes optional remote monitoring from their managed security service operations centers. IBM products provide a unified architecture for integrating security information and event management, log management, anomaly detection, incident forensics, and configuration and vulnerability management. 
Description: Lacework automates security and compliance across AWS, Azure, GCP, and private clouds, providing a comprehensive view of risks across cloud workloads and containers. Lacework's unified cloud security platform provides unprecedented visibility, automates intrusion detection, delivers one-click investigation, and simplifies cloud compliance. In 2019, Lacework closed $42 million in a Series C funding round. It was also noted as an Emerging Security Vendor to Know in 2019 by CRN.  
Description: Boston-based Logentries offers real-time log management and analytics service built for the cloud. These SIEM solutions securely collect log data while preventing unencrypted sensitive data from leaving your IT environment without consent from the security team. Logentries' SIEM products include search and analysis tools, alerts to identify security threats and investigate malicious activity, and allows users to send files to an Amazon long-term cloud server. Logentries provides an alternative design for managing vast amounts of enterprise data, visualizing insights into security matters, and automating in-depth analytics and reporting across its global user community.  
Description: LogPoint's complete enterprise SIEM solution extracts security events and incidents from logs existing in IT infrastructures and environments of any size. Filtered and correlated real-time results are displayed in dashboards that can be configured based on each user's specific roles and responsibilities. LogPoint also creates real-time, actionable insights from raw machine data to help increase operational efficiency and streamline compliance for regulatory mandates; this strengthens enterprises' overall security posture. LogPoint gives IT teams insight into all incidents across the digital infrastructure. 
LogRhythm
Description: LogRhythm combines SIEM, Security Analytics (including UEBA), Log Management, and Network and Endpoint Monitoring in a unified Security Intelligence Platform. Its SIEM solution consists of several unified components: the Event Manager, Log Manager, Advanced Intelligence Engine (AI Engine), and Console. LogRhythm combines SIEM capabilities with endpoint monitoring, forensics, and management abilities to ease enterprise-level deployments and maintenance. It also offers optional add-ons for network and host monitoring or FIM functioning. 
Description: Logsign Next-Gen SIEM provides comprehensive visibility and control of data lakes. It allows security analysts to collect, store, and backup data. It also helps users investigate and detect threats and anomalies in real-time. Focusing on comprehensive and security analytics-oriented visibility, Logsign supports many log collection methods such as SYSLOG, SMB, WMI, FTP, SFTP, LEA, SQL, ORACLE, and Flow. Logsign classifies and normalizes data and enriches with embedded threat intelligence services in real-time. It can correlate data, detect threats in real-time, and lower the number of false positives according to Mitre Att&ck framework. 
Description: ManageEngine's Log360 solution simplifies IT management with an affordable software solution that offers the ease-of-use smaller enterprises need and the powerful features enterprises demand. Log360 features the ManageEngine EventLog Analyzer: a web-based, agentless syslog and windows event log management solution for security information management that collects, analyses, archives, and reports on event logs from distributed Windows hosts and syslogs from myriad data sources, including UNIX hosts, Routers & Switches. 
Description: McAfee is a key player in SIEM and threat intelligence research. Their Enterprise Security Manager (ESM) consolidates, correlates, assesses, and prioritizes security events for third-party and Intel Security solutions. McAfee also provides integrated tools for configuration and change management, case management, and centralized management of policy to improve workflow and efficiency. McAfee's Advanced Correlation Engine is designed for dedicated correlation and risk and behavior-based correlation. It also includes parsed events, databases, and reporting capabilities. 
Description: After acquiring HPE a few years ago, Micro Focus offers two SIEM solutions: Micro Focus ArcSight and Micro Focus Sentinel. The latter incorporates NetIQ brand technologies, but ArcSight serves as their primary SIEM platform; ArcSight's portfolio includes Enterprise Security Manager (ESM) software for large-scale, SEM-focused deployments. Micro Focus also offers ArcSight Express, an appliance-based solution for the SIEM midmarket with preconfigured monitoring and reporting. ESM Express is available as a single, all-in-one system implementation. 
Description: Rapid7 offers its InsightIDR platform—a cloud SIEM solution for modern threat detection and response. Through InsightIDR, Rapid7 seeks to unify your security data with cloud-based log and event management. Rapid7 aims to assist with enterprise compliance, detect the behavior behind breaches, and monitor lateral movement. Specifically, Rapid7 monitors for lateral movement involving stolen credentials by traffic manipulation and hash extraction, and it facilitates the searching and visualizing of your security data.
Description: A giant in the cybersecurity technology sphere, RSA's NetWitness suite provides visibility from logs, complete network packet, NetFlow, and endpoint data capture. The NetWitness Logs facilitates the automated collection, analysis, alerting, auditing, reporting, and secure storage of all logs. Alerts can be delivered through the intuitive user interface, via SMS or email, and auditors can even be granted read-only access to the enVision platform so that they can access the reports whenever they need them. In 2020, Symphony Technology Group acquired RSA for over $2 billion. 
Description: Securonix offers the Snypr Security Analytics solution as their SIEM platform by running off a Hadoop big data platform. Their capabilities include a library of threat signatures, UEBA functionality, and event and data collection. Other functions include configuration, indexing via Search Service, data parsing and normalization via enrichment services, and correlation services. Securonix supports advanced threat hunting and incident investigation capabilities. Snypr can be deployed in Hadoop-only environments and via on-premise deployment or hosted-as-a-service.  
Description: Splunk provides pre-packaged dashboards, reports, incident response workflows, analytics, and correlations to identify, investigate, and respond to internal and external threats. Its security intelligence platform provides event and data collection with visualization options and use-case agnostic data analysis capabilities for IT operations. Splunk also offers out-of-the-box support for the most common security data sources, including network security, endpoint solutions, malware, payload analysis, network, wire data, identity and asset management systems, and threat intelligence. 
Description: Sumo Logic's core focus as a solution provider is log aggregation. It also enables enterprises to build analytical power that transforms daily operations into intelligent business decisions. They offer customers cloud-to-cloud integrations to simplify setup and deliver business operational insights. Sumo Logic's purpose-built Cloud-native service scales to over 4 petabytes of data and provides data-driven insight. Above all, though, Sumo Logics' greatest asset is its log aggregation capabilities, especially concerning big data security analytics and machine data logging. 
Description: Tenable offers SIEM, which leverages the log management capabilities of their Log Correlation Engine (LCE) to collect all logs, software activity, user events, and network traffic across the entire IT environment. Tenable analyzes data for correlated events and impacts on security and compliance posture. Event context and threat-list intelligence about any system is provided by Tenable Nessus vulnerability and configuration scans and real-time monitoring with the Tenable Passive Vulnerability Scanner (PVS).  
Description: Trustwave's Managed SIEM services provide threat intelligence, efficiency, and automation to organizations of all sizes. Its service is ideal for consumer-facing businesses, including the Payment Card Industry Data Security Standard (PCI DSS)—a high standard and important compliance capability. Trustwave works with point-of-sale (POS) vendors to develop specific logging support for in-store payment solutions. Its appliances offer additional correlation, reporting, and ad-hoc analysis capabilities, both locally on the appliance and via services provided through its Security Operations Centers.  
Our Buyer's Guide for SIEM helps you evaluate the best SIEM tools and solutions for your business use case and features profiles of the leading profiles, as well as a category overview of the marketplace and a Bottom Line Analysis for each vendor profile.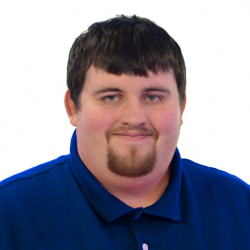 Latest posts by Daniel Hein
(see all)