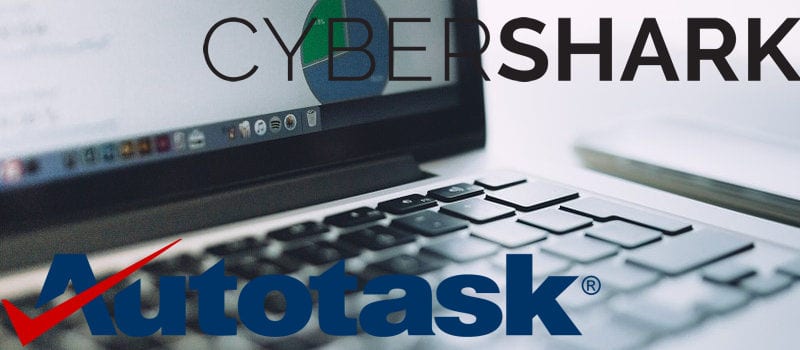 BlackStratus, a provider of security and compliance technology tailored for both SMBs and large enterprises, has announced a new partnership with Autotask to deliver its new CYBERShark Security-as-a-Service to Autotask's customer base of IT Service Providers.
BlackStratus recently launched CYBERShark, a Security Information Event Management (SIEM) platform designed specifically to handle security and compliance issues for small to midsize businesses.
CYBERShark delivers SIEM as-a-service it via the cloud to small and midsize businesses at an affordable price point. BlackStratus' Security-as-Service empowers IT Service Providers to build a sustainable managed services business without the need to invest in expensive infrastructure, buy expensive hardware appliances and recruit expensive security analysts, making it an ideal partner of Autotask. By sending their end-customer event log data to the advanced CYBERShark cloud, IT Service Providers will receive a white-labeled portal view of their customers' compliance reports and security posture complete with step-by-step remediation to resolve security incidents and malicious activity.
"Partnering with BlackStratus affords our customer base a very unique white-label SMB SIEM service that on one hand protects the small to midsize business while on the other hand opens new lines of revenue for our customer base," said Len DiCostanzo, Senior Vice President of Autotask Workplace Sales. "The integration built between CYBERShark and Autotask's platform automates the workflow between our two solutions and ideally maximizes our customers' time and resources."
Those of you looking for a more in-depth breakdown of the SIEM market may also be interested in the following resources:
Compare the capabilities of the top SIEM vendors with Gartner's 2015-2016 SIEM Critical Capabilities Report. Get your copy here.
Widget not in any sidebars

Latest posts by Jeff Edwards
(see all)