Solutions Review's Expert Insights Series is a collection of contributed articles written by industry experts in enterprise software categories. Meghan Maneval of Reciprocity presents a proactive approach to risk management, allowing enterprises to convert risk into an advantage.
Cyber-attacks are increasing worldwide, with 2022 seeing 38 percent more cyber-attacks per week on corporate networks compared to 2021, according to Check Point Research. In recent years, the attack surface for organizations has grown, and the complexity of the digital footprint has expanded exponentially through cloud adoption and digital transformation. For most companies, "doing your best" on cybersecurity is no longer enough. Cybersecurity professionals need to move toward a proactive, informed, real-time monitoring approach that allows them to transform risk from being something to manage into a strategic advantage. Considering that it takes security teams on average 277 days to identify and mitigate a breach, every minute a company lacks visibility or fails to respond gives hackers a chance to cause significant damage, both financially and reputationally. That's why a proactive approach to seeing, understanding, and acting on risk is critical to improving the effectiveness of defenses.
All too often, organizations focus on the compliance side of risk reduction– implementing controls and obtaining external validation of efficacy. However, this approach relies heavily on point-in-time assessments and rarely paints the whole picture. This leaves organizations in a reactive role, attempting to fill gaps and improve their compliance posture. With a proactive approach, organizations can focus on assessing risk first, identifying controls necessary to reduce the risk, and then prioritizing risk reduction activities as a part of business strategy. And this ultimately improves the organization's resilience to cyber-attacks and global threat actors.
Risk Management: 4 Steps Towards a Proactive Strategy
---
Enablement
The first step in any organizational change is gaining alignment. Meeting with key business stakeholders and aligning on organizational goals, missions, visions, and operational needs turn the scary nature of "risk" into just another strategic consideration. Engaging corporate leaders and providing foundational knowledge on risk management best practices allows future conversations to focus on what's truly important- reducing the risk to your organization.
But without this step, reducing risk can seem scattershot. Proper enablement upfront creates a deeper understanding of the organization's risk landscape and better prepares individuals, small businesses, and other organizations to act upon risk. Enablement is especially critical in small businesses that may lack the infrastructure and budgets to support implementing and improving security at scale. These typical challenges, however, can be reduced by the proper mix of tooling and best practices to help businesses navigate their specific risks as confidently and securely as possible.
Alignment
Once organizational leaders understand risk management principles, the next step is to better explore how these risks are directly tied to business goals. Gartner predicts that by 2024, organizations adopting a cybersecurity mesh architecture will reduce the financial impact of individual security incidents by an average of 90 percent— meaning that risk management plays an instrumental role in finances and strategy. By exploring how risks directly impact business goals, organizations can proactively protect themselves from the ever-evolving risk landscape while successfully executing their mission. Putting the business activity in the middle of the risk management program enables cybersecurity professionals to shift from a compliance-focused organization to one that deploys security controls commensurate with the required level of protection.
Leadership needs a better bird's eye view of potential threats, vulnerabilities, and risks across the business. With these insights, supplemented with cost and value information, organizations gain better alignment of risk reduction strategies with overall enterprise strategy. This risk-based approach enables companies to report on risk in the context of business objectives, helping the organizational leaders and boards of directors to understand its true impact.
Automation
With the groundwork completed, the next step is designing, implementing, and testing security and privacy controls to reduce organizational risk. The fastest, easiest, and most efficient way of accomplishing this is using a standard control set mapped to a risk register that leverages automation to collect evidence continuously. This method enables organizations to collect and assess evidence whenever necessary, determine and set the control implementation method's efficacy and see residual risk automatically burn down.
Connecting an organization's risk register to complementary controls empowers cybersecurity professionals to leverage the compliance activities already being done within the organization to automate an always-on risk management program. Automating risk management also enables real-time notifications of changes that negatively impact risk posture, allowing companies to act quickly when controls fail, or risk exceeds the business's risk appetite. Consolidating all these findings into one near real-time dashboard for monitoring will empower organizations to stay agile in the face of severe cyber threats and compliance headwinds—making acting on potential threats faster and more efficient.
Trust
Cyber-attacks and breaches can result in lost profits, productivity, and trust. According to PwC, there is a jarring gap in trust between businesses and their customers and employees. Almost nine in 10 (87 percent) executives think consumers have a high level of trust in their businesses. But only 30 percent of consumers say they do. Much of this disconnect likely comes from the reactive nature most organizations take to cybersecurity.
While trust seems like a simple function, it is often a fundamental challenge. With a proactive approach to risk reduction and the utilization of automated tools, organizations can demonstrate to their customers that they are taking preemptive security measures to protect valuable business data. And by leveraging the compliance activities already being done, businesses can demonstrate risk reduction activities while boosting customer trust.
---
Final Thoughts on Risk Management
While obtaining external compliance validation is important, that should not be the focus of an organization's cybersecurity strategy. Attackers are getting more intelligent, more creative, and more determined, which means businesses need their processes to match. Creating a proactive risk-focused cybersecurity strategy that includes enablement, alignment, and automation propels organizations ahead of attackers while simultaneously boosting customer trust.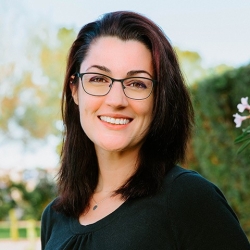 Latest posts by Meghan Maneval
(see all)