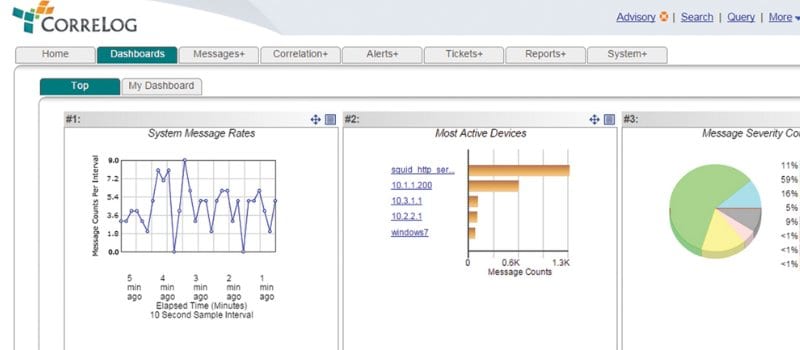 CorreLog, a provider of multi-platform IT security event log management, has announced a File Integrity Monitoring (FIM) offering for mainframe, now available in its latest release of CorreLog SIEM Agent for IBM z/OS, version 5.5.3.
FIM is a process that validates the integrity of operating system and application software files by using a verification method between the current file state and a standard baseline.
Correlog's new mainframe FIM, or M-FIM functionality in SIEM Agent addresses the latest Payment Card Industry Data Security Standard (PCI DSS) requirement 10.5.5 for tighter controls in the handling of credit cardholder data on mainframes.
The PCI Security Standards Council was founded in 2006 by American Express, Discover, JCB International, MasterCard and Visa Inc., and has since become the de-facto standard for payment card security.
PCI DSS requirement 10.5.5 states that organizations must "use file-integrity monitoring or change-detection software on logs to ensure that existing log data cannot be changed without generating alerts." CorreLog's SIEM Agent with M-FIM is able to track user access to critical system files, such as SYS1.PARMLIB or the PARMLIB series.
CorreLog SIEM Agent with M-FIM  has certified integrations to IBM® QRadar® Security, HP ArcSight, RSA Security Analytics (EMC), and McAfee DAM, along with field integrations with all brand-name SIEM systems.
In addition to addressing this and other PCI DSS requirements, CorreLog's SIEM Agent with M-FIM will also provide security auditing for other industry and government standards such as HIPAA, Sarbanes-Oxley, IRS. Pub 1075, FISMA, NERC and others.
Want more information of SIEM, log management, and security analytics? Check out Solutions Review's all-new 2016 SIEM Solutions Buyer's Guide, featuring a market overview of the top 28 SIEM vendors.
Widget not in any sidebars

Latest posts by Jeff Edwards
(see all)