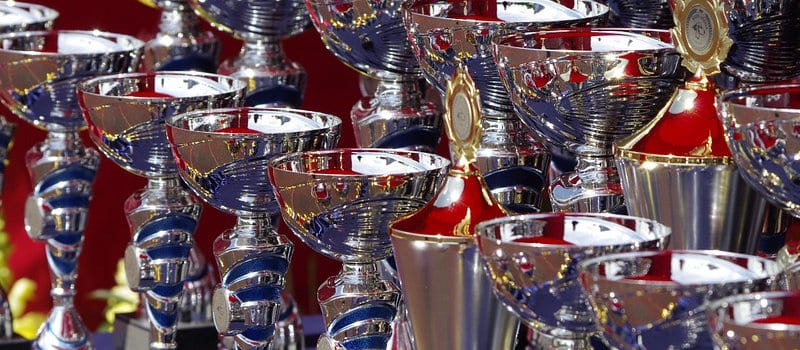 Security Information and Event Management (SIEM) solutions are an essential part of the enterprise security toolkit, but they're quickly becoming some of the most complex products on the market.
Information Security professionals need to conduct extensive research to correctly plan, assess, and deploy the right solution for their organization. So where should you start? Well, aside from the Top Resources for Comparing SIEM Solutions, it's always good to look at who's winning industry and analysts awards. Awards like the Cybersecurity Excellence Awards, which recently released the results of their 2017 awards for products and companies.
The independent awards program honors companies and individuals that demonstrate excellence, innovation, and leadership in information security.  Each year, it is produced in cooperation with the Information Security Community on LinkedIn, tapping into the experience of 350,000+ cybersecurity professionals to recognize the world's best cybersecurity products, individuals, and organizations. Winners and finalists are selected based on the strength of their nomination and the popular vote by members of the Information Security Community (both ratings and comments).
So let's take a look at the finalists of the SIEM product category:
Unified Security Management (USM) (AlienVault)
 And the Winner is…
The SIEM product category had the unique distinction of having not one, but two winners in 2017. That's right, we have a tie folks. This years winners are EventTracker and AlienVault USM, both major players in the SIEM market. Here's what the Cybersecurity Excellence community had to say about their choices:
"EventTracker makes enterprise-level SIEM and threat detection and response a reality for small and mid-sized businesses that are just as (or even more) susceptible to cyber-attacks. Most SIEM providers are like buying a Lamborghini but not having the skill sets to drive it. EventTracker gives you the Lamborghini, the driver and the pit crew to succeed." –
"AlienVault USM is designed and priced to ensure that mid-market organizations can effectively and affordably detect and defend themselves from emerging threats. Small to mid-sized businesses are at the greatest risk of cyberattack primarily because of limited staff and resources; small IT teams with limited budgets, staff and security expertise especially benefit from USM's unified console that enables simplified deployment and integrates threat intelligence to delivers maximum security visibility."

Latest posts by Jeff Edwards
(see all)