DPUs and the Importance of Data Center Fabric Technology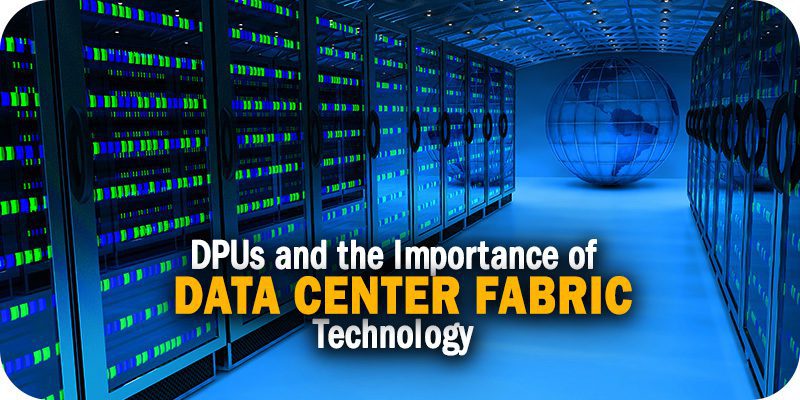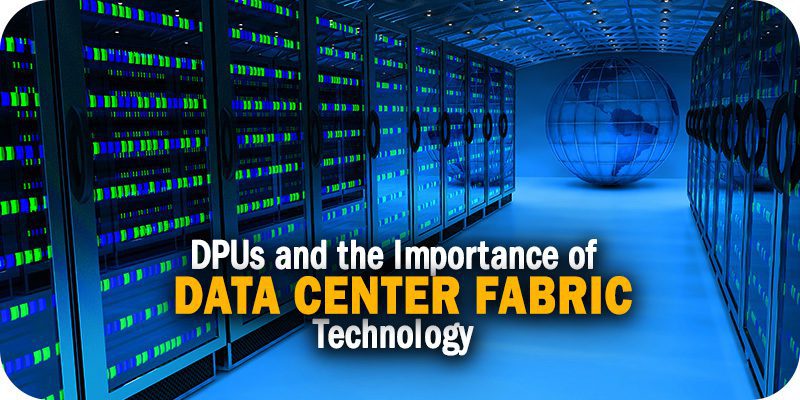 Solutions Review's Expert Insights Series is a collection of contributed articles written by industry experts in enterprise software categories. Soni Jiandani of AMD gives us a closer look at DPUs (Data Processing Units) and the importance of data center fabric technology.
For organizations of all sizes, data centers are a critical component that enables the storage and processing of massive amounts of data for business-critical applications. The network fabrics these data centers are built around are increasingly critical— and increasingly more complex.
Over the past decade, the evolution of data center fabrics has evolved into high-performing leaf-spine topologies to address the volume and velocity of emerging application architectures. Despite advancements in these fabrics, their associated services have not kept pace, resulting in efficiency bottlenecks and security vulnerabilities that impede productivity. This is where Data Processing Units (DPUs) come into play.
DPUs are typically integrated into Smart Switches and other network devices to enable distributed services. Distributed services technology allows customers to scale and realize the potential of next-generation data center technology without the need to rip and replace existing infrastructure. DPUs and the advanced stateful software services they enable can be added incrementally to the fabric without adding performance and administrative overhead to application servers.
DPUs and Data Center Fabric Technology
---
Pervasive Observability and East-West Traffic Monitoring
One of the key benefits of distributed services technology is pervasive observability and east-west traffic monitoring. SmartSwitch technology, enabled by DPUs, allows for "East-West" traffic within the data center to be gathered and analyzed, something that has been difficult, expensive, or otherwise impractical in the past, improving overall security posture. Distributed services technology also simplifies network and security operations by placing observability, manageability, and security control within the data center fabric, reducing the need for agents to be placed on application servers and allowing centralized management functionality that integrates with existing orchestration and virtualization tools.
Making Infrastructure AI-Ready
As AIOps continue to grow in importance, there is increased pressure on the network infrastructure to deliver high-fidelity telemetry to power AI-based workloads. Specifically, AIOps is critical for Security Information and Event Management (SIEM), and Security Orchestration Automation and Response (SOAR), and other NetOps and SecOps functions.
However, many organizations are not set up to deploy AI across their networks to manage these functions. This is where DPUs and Smart Switch technologies become crucial. DPUs bring increased capabilities to all aspects of network operations, including AI. Through the addition of Smart Switch technology, organizations can increase the telemetry delivered to AI within their data centers with observability that fully integrates with technologies within the network stack, including Splunk, Elastic, and Guardicore.
By utilizing Smart Switch technology powered by DPUs, observability is seamlessly integrated with other technologies within the network stack. This allows for the effective deployment of AI in network infrastructure, making data center fabric operations more intelligent and efficient.
Simplified Network and Security Operations
The heart of every company is the data center, and as security intrusions become more sophisticated and resources continue to tighten, network operators are faced with the challenge of catching intrusions more quickly. By incorporating SmartSwitch technology, data centers can be equipped with the tools necessary to protect their organizations before breaches can cause major issues within the network—without disrupting existing workloads and practices.
And as touched on earlier, East-West observability and security controls, embedded in the data center fabric, are an almost indispensable foundation for Zero Trust implementations, allowing admins to limit traffic within the data center to only the necessary paths, as gleaned from pervasive analysis of application flows. Coupled with centralized administration, and the ability to be alerted to attempts to make access outside allowed traffic patterns, advanced fabric services simplify the establishment of Zero Trust principles in existing data center environments.
Reduce Security Appliance Sprawl
Instead of placing security services on dedicated appliances, Smart Switch technology centralizes observability, manageability, and security control within the fabric itself, enabling admins to limit traffic within the data center to only necessary paths. This approach not only reduces the number of dedicated security appliances but also creates a simplified consumption model, making it easier for networking professionals to implement Zero Trust principles. In addition to reducing the need for additional hardware and software, distributed services technology can help organizations save costs and improve the overall efficiency and security of their data centers.
Investing in data center fabric technology not only enables networking professionals to enhance the security and performance of their networks, and allows them to do more with less. By consolidating observability, manageability, and security control within the fabric itself, organizations can significantly reduce the need for dedicated security appliances, saving on both hardware and software costs. Additionally, by offloading services from servers and moving them closer to the edge, DPUs and distributed services technology enable networking professionals to scale and realize the potential of next-generation data center technology without the need to rip and replace existing infrastructure.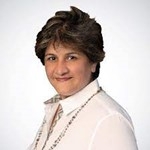 Latest posts by Soni Jiandani
(see all)