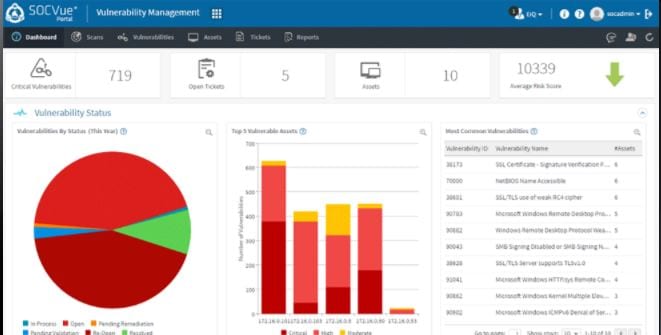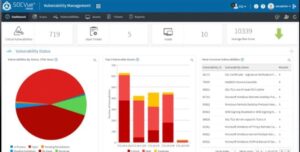 Security intelligence solutiosn vendor EiQ Networks, has announced a name change, rebranding itself to Cygilant. The company also announced that it has raised an additional $7 million in growth capital, bringing the total amount received to date to $38 million. . Arrowroot Capital, a growth equity firm based in Santa Monica, California, led this round of funding.
Cygilant will use the new funding to accelerate development of SOCVue, its Security Operations and Analytics Platform. In addition to adding more security engineers to the company's global security operations centers (GSOCs), the company says it will use the investment to provide working capital to accelerate new customer acquisition and fund customer success programs.
The company first secured institutional financing in 2009 with a $10 million round led by Venrock Associates. With this new funding, Cygilant has raised $38 million in total funding to date. In each of the last two years, the company grew its SOCVue customer base by more than 100 percent, while securing more than three dozen partners, and achieving 125 percent year-over-year SaaS revenue growth.
"With this new growth capital we'll be able to continue on our mission to protect resource-constrained organizations from the growing menace of cyber threats they face daily, along with the increasingly complicated regulatory mandates they must comply with," said Vijay Basani, Chairman, President, and CEO of Cygilant. "Arrowroot Capital shares our vision for meeting the cybersecurity challenges that many companies face because they are understaffed, under budgeted, and overwhelmed."
"The additional $7 million growth investment demonstrates our confidence in Cygilant, not only because of their success in the market so far, and growth potential, but also because of how the company differentiates itself from other security as a service providers," said Matthew Safaii, Founder and Managing Partner of Arrowroot Capital and Cygilant board member. "Cygilant brings a unique blend of people, process, and technology combined with an unwavering commitment to customer success that is unmatched by its competitors. This approach is a clear winner for the mid-market, which unlike the Fortune 500 is met by multiple challenges — including a limited IT budget — which prohibits hiring a team of experienced security analysts required to detect, protect, and respond successfully to modern day cyber attacks."

Latest posts by Jeff Edwards
(see all)